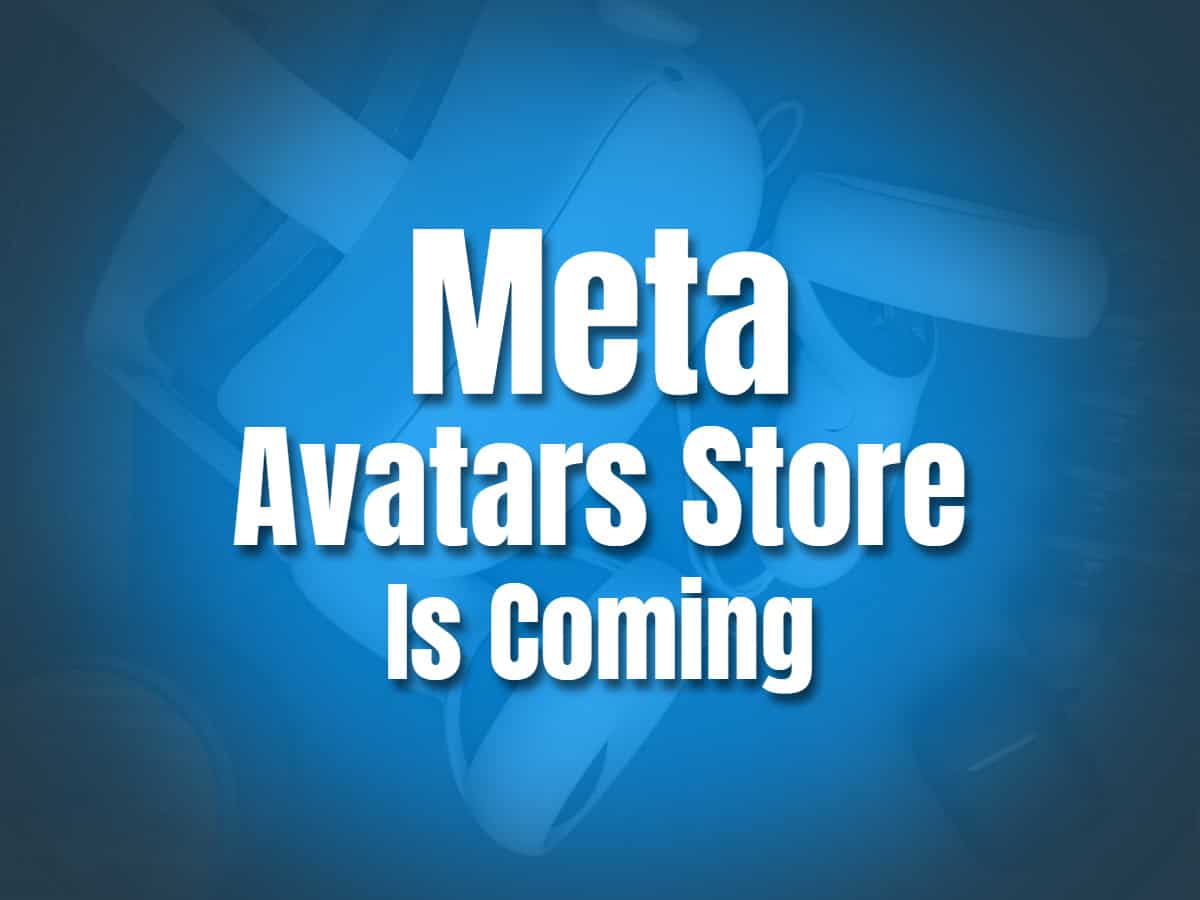 The Meta Avatars Store Is Coming To Facebook, Instagram, And VR
Published
June 21, 2022
under
MORE
Meta is taking a step further in tailoring the user experience by using virtual representations of users. The company, early this year, started a fresh initiative on bringing avatars to better represent people. They have provided more diverse options like new facial shapes and outfits to cater to diverse users all over the globe. Meta also rolled out 3D avatars for Facebook, Messenger, Instagram Stories, and DMs. This time, they are ready to offer something more.
Meta Avatars online store announced
The latest announcement from Meta CEO Mark Zuckerberg is about the launch of Meta's online store. The online shop is for all things avatar like digital outfits. It was announced through a video posted on Instagram. In the video, Eva Chen and Meta's CEO show what Eva called the first avatar fashion show. Eva Chen is the director of fashion partnerships at Instagram. They both shared their vision of Meta Avatars.
A platform for iconic brands and new creators
Once again, Meta's vision of Meta Avatars supports creators to jump into the platform. Right now, the initial participants are iconic brands. However, Zuckerberg had shown his enthusiasm for having designers develop avatars and dress them up to sell. While Chen envisions non-existent fashion brands coming to exist and being a success in the avatar world.
The involvement of the iconic fashion labels has created an exciting start for the Meta Avatar store, which Mark Zuckerberg appreciates. The legendary fashion brands Balenciaga, Prada, and Thom Browne participate in the launching of the Meta Avatars shop. More brands are expected to join.
Fashion brands in the metaverse
Clothing and fashion brands aren't something entirely new in the metaverse. The launch of an avatar online store is rather an acknowledgment of the positive outlook on the new form of commerce in the virtual sphere.
Luxury brands in gaming were seen in the past year. Fortnite had introduced new skins from Balenciaga last year. Fortnite players can buy hoodies from the brand for their in-game personas. Roblox also featured Gucci town which has a magnificent garden and a virtual store inside the Roblox metaverse. The Meta Avatars store appears to be a straightforward venue for shopping in the metaverse.
Building a market for self-expression
Are we humanizing our avatars or digitizing our personas? In any case, social media platforms and the virtual reality space provide outlets for our creativity and self-expression. These developments are setting the way for a bright future for the metaverse as it evolves. It necessitates personal or brand presence. As a result, avatar representation plays a significant role. Not only today but maybe even more in the future.
The announcement did not mention any details about the launch date. So we don't know when this will be available. But it is expected to be very soon. What we do know is that the shop will be available to users of Facebook, Instagram, and Messenger. After then, VR users will be able to access it.