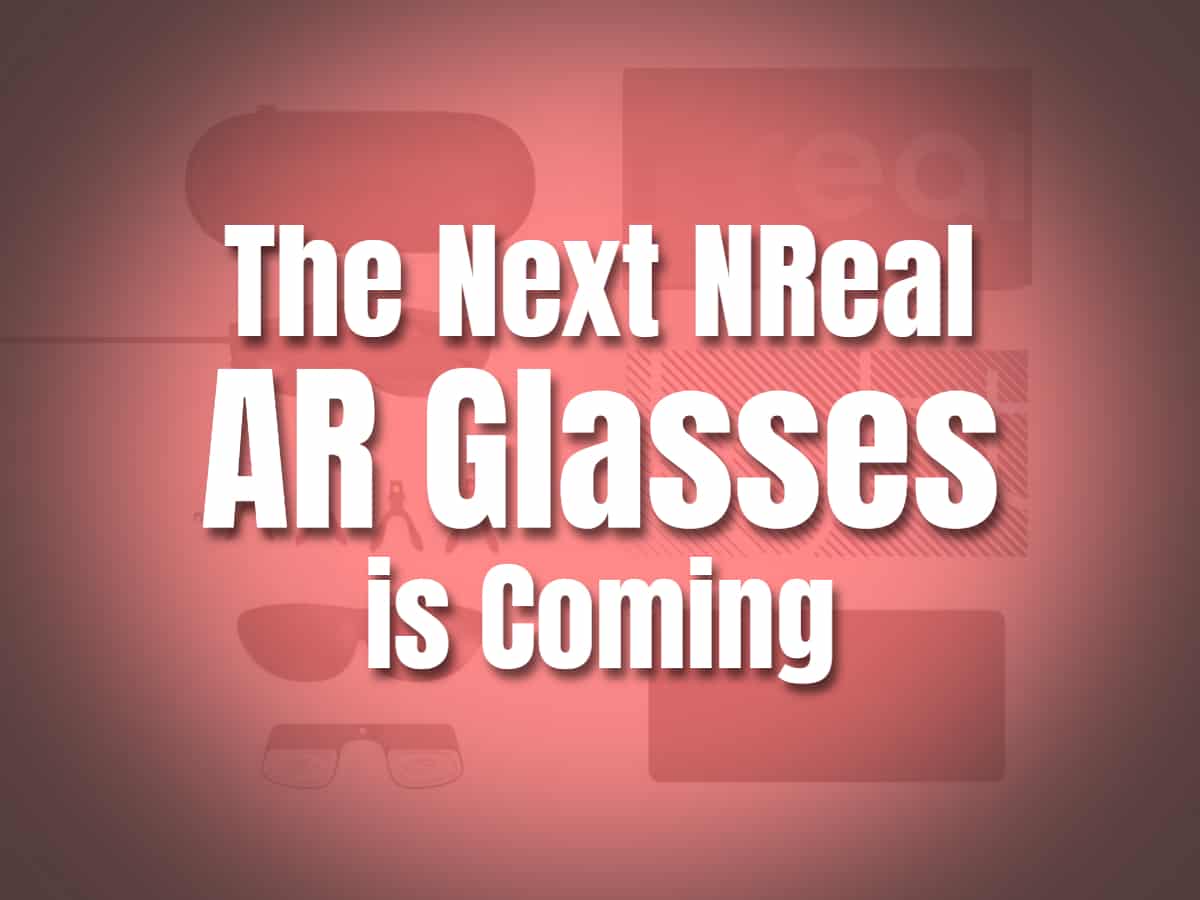 The Next Nreal AR Glasses is Coming
A leading company in the mixed reality business has confirmed the release of a new and better AR gadget for the consumer market. This is a welcome relief for those of us who have been patiently awaiting improvements in augmented reality. We'll discuss why we should be enthusiastic about this future technology and why we can expect positive things from it.
A piece of great news for the AR world
If you keep up with what's going on in the field of augmented reality, you'll probably get it. It's exciting to hear that Nreal has developed yet another device. This is due to the fact that the company released what are presently the only true AR glasses on the consumer market.
Nreal Light was released in Japan and South Korea last year. This year, the same device was made available in Spain and Germany.
Unlike the HoloLens and other high-functioning AR gadgets typically utilized in enterprise, the Nreal Light is far lighter and less cumbersome. In short, it's wearable, weighing only twice as much as the actual sunglasses.
Nreal light connects to a smartphone through USB type C. The device has a dual microphone and uses spatial sound. Most importantly, it integrates spatial tracking technology as well as projected graphics to overlay apps over the real environment, as AR is intended to do.
Here are the specifications from their website:
Dimension:
146mm x 175mm x 44mm (unfolded) 156mm x 52mm x 44mm (folded)
Weight:
106g
Optics:
Compound Lightguide
Spatial Computing:
6DoF spatial tracking, Plane recognition, Image recognition
Audio:
Dual speakers, Dual microphones
Sensors:
2 spatial computing cameras, Photo/HD video, RGB camera, IMU (Accelerometer, Gyroscope), Ambient light sensor, Proximity sensor
Connectivity:
USB Type-C, Compatible with devices equipped with a full-function USB-C port.
Button:
Brightness: Increase/Decrease the brightness of display
Nreal uses the 3D user interface they call the Nebula. Find out more about the Nebula system here.
What we can expect
This week should bring the official announcement. More information on Nreal's latest augmented reality gear for consumers will be available soon. However, we may anticipate a few things based on what Nreal CEO Chi Xu has confirmed so far. It will be lighter and less expensive than its predecessor.
Depending on the market, Nreal Light sold for $750-$1000. The company confirms that the price will be competitive. Yes, cheaper. It will also be lighter, making it ideal for long periods of play. The first version was touted as ideal for prolonged amusement or media consumption. However, for everyday regular consumers, having things lighter is always better and preferable.
The future of augmented reality for everyday use is just around the corner
With more and more companies joining the big leap into AR development, we can expect competitive specs and hopefully prices. We hope they impress us soon and that such developments can bring more functionality for daily use. There are a lot of possibilities in AR that we all see could help productivity more than entertainment. But all those are very much welcome. If they are more affordable, then AR smart glasses may be the next must-have.
Facebook has unveiled Ray-ban Stories. The gear is marketed for $299 and is a collaboration with Ray-ban, however, it lacks true AR features. What do you suppose a pair of true AR glasses would cost? All we know is that we don't want to be let down.