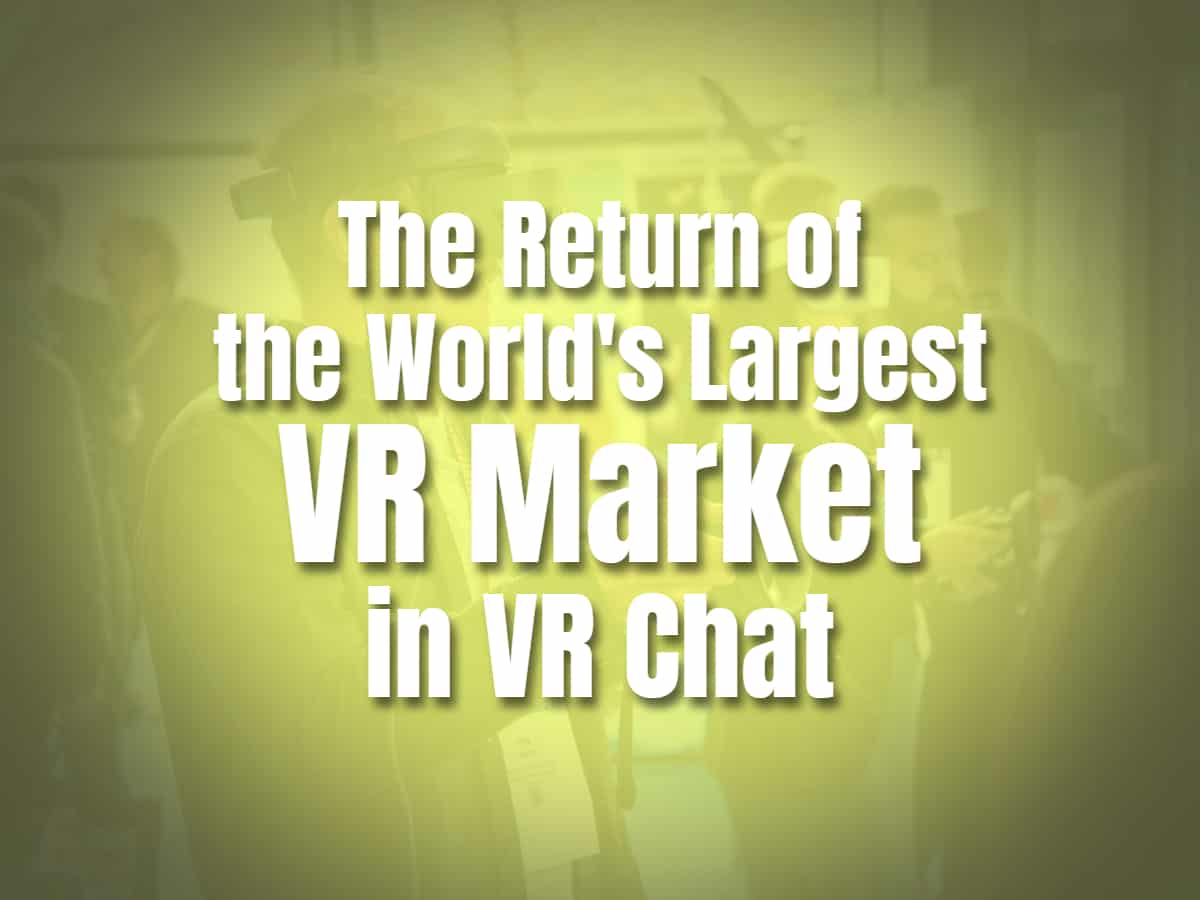 The Return of the World's Largest VR Market in VRChat
Published
August 18, 2021
under
MORE
The World's largest Virtual Market returns to VRChat platform this August on its 6th expo event. This huge virtual event is organized by the Tokyo-based VR group Hikky.
Hikky started this event back in 2018 and has since been successful. The virtual market also known as Vket happens twice a year and is being joined by big global brands showcasing both physical and virtual products. Here are some important information you need to know about the Vket 6 happening right now.
Virtual market Vket 6 happening today in VRChat platform
The sixth edition of the large online virtual reality event began last weekend, August 14th, and will continue until August 28th. This year's theme is inspired by vibrant festivals from across the world.
This year's exhibition, more than ever, performed an important function in resolving pandemic-related issues. It appears to be one of the primary options for allowing large events attended by millions of people to take place without the risk of COVID.
Participants in this event include C-to-C and B-to-C retailer brands of digital and physical products. This year's notable partners include HP, DecaGear, Disney, and others. Visit Disney's space-themed Beauty and the Beast scene and view 3D renderings from HP's Reverb headset, among other things.
The VRChat event is open to anybody in the world, regardless of whether or not they have a VR headset. It may be accessed at any time of day via PC or a mobile device. The navigation is available in both English and Japanese. More information on how to get to the Vket 6 event may be found here.
The virtual worlds experience in Vket 6
Let's take a closer look at how guests experience Vket 6. Here's a brief rundown of what it's like if you're curious. You and your friends can take a train journey as a tourist to experience the picturesque scenery of Vket 6's burgeoning virtual environment. Here you may choose from a variety of virtual reality experiences. Apart from virtual shopping, you may perform a variety of activities. You may watch a movie or listen to live music with your friends. You may even come across celebrities and talk with them.
Virtual space and virtual commerce in the future
This is a must-try event for anyone who is an active shopper or simply wants a vibrant touring experience without the danger of COVID. If you've never been to the world's largest virtual reality exhibition, now's your opportunity to check out innovative technologies that may become commonplace in the future. In VRChat's VR Market, the future of large retail events is already underway.
If you've been in one, how did it go? What are you most enthusiastic about if you haven't already? Let us know what you think, and let's start a discussion. We're here to provide you with the most up-to-date information in the virtual reality arena. I hope to see you around! Greetings, VR family!