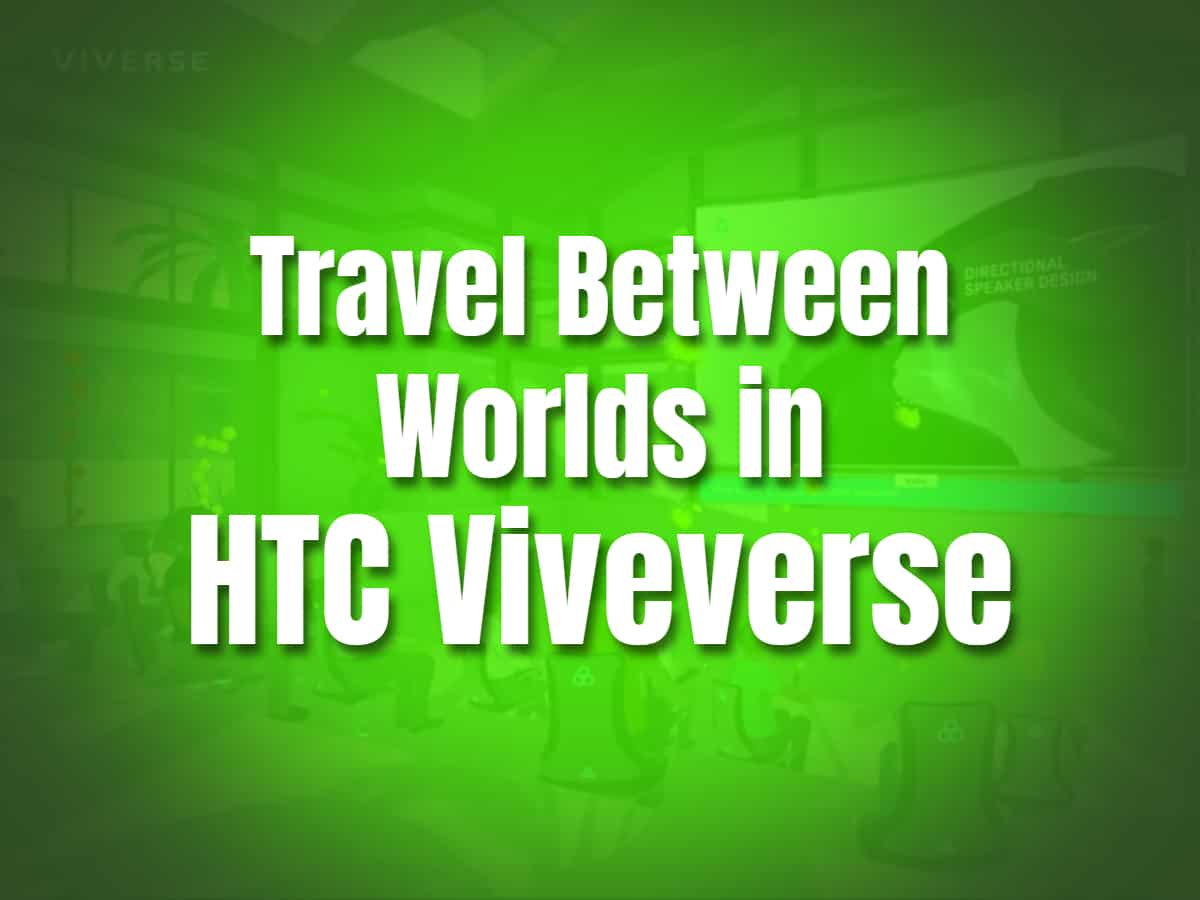 Travel Between Worlds in HTC Viveverse
Published
March 1, 2022
under
MORE
HTC recently announced the newest cross-platform in the metaverse. Their own concept of the metaverse was released through an official video titled "VIVERSE - A Day in the Metaverse with VR, AR, AI, 5G & NFTs". Here's a summary of what the new platform promises to give users in the metaverse. 
An open source VR metaverse
HTC decides to move towards the open-source metaverse with the goal to allow users to travel between worlds. The Viveverse will let users move from one interactive world, app, and game to another. Viverse will also allow users to travel between platforms like Vive Sync and Engage.
Viverse will make various useful integrations possible. An example of this being able to connect crypto wallets and NFTs using Vive Flow.
The company is set to work with numerous business partners to deliver limitless possibilities in this new metaverse platform. It's a new open ecosystem for creators and players. A world where users can train, play, and explore immersive experiences. All these are accessible via smartphone, tablets, PC, and Vive Flow VR Glasses.
Vive Guardian for Kids
Along with the announcement of a new metaverse concept is the reveal of a new tool for parents. This is meant to keep the children safe while in the vast world of the metaverse.
The HTC Vive Guardian app has two modes. Before diving into the metaverse, parents can manually select what their kids can see and access when they access the metaverse. This is called the Free Mode.
On the other hand, the Broadcast Mode allows parents to choose apps and broadcast them to the headset the kids are using. This can be done through their android phone. Vive Guardian download is free on Google Play Store and Viveport.
What do you think of HTC's concept of the metaverse? While these are all great to become a possibility, there are different opinions regarding it. It is quite the same as when Meta, former Facebook, had presented their entire concept of the metaverse.
Making all these possible is just a matter of time. Whether HTC can execute this amazing concept is up to them. Commitment to their vision is the key. Maybe when hundreds of partners are already joining this direction, Viveverse will gain more favorable feedback. The steps they will employ regarding privacy, safety, and security will also play a huge role in making the future of the Viveverse brighter. We hope to hear more from them in the following weeks.
In the meantime, that's it for now in the VR world. We'll see you again next time for more breakthroughs and developments in the AR/VR world. Ciao VR fam!