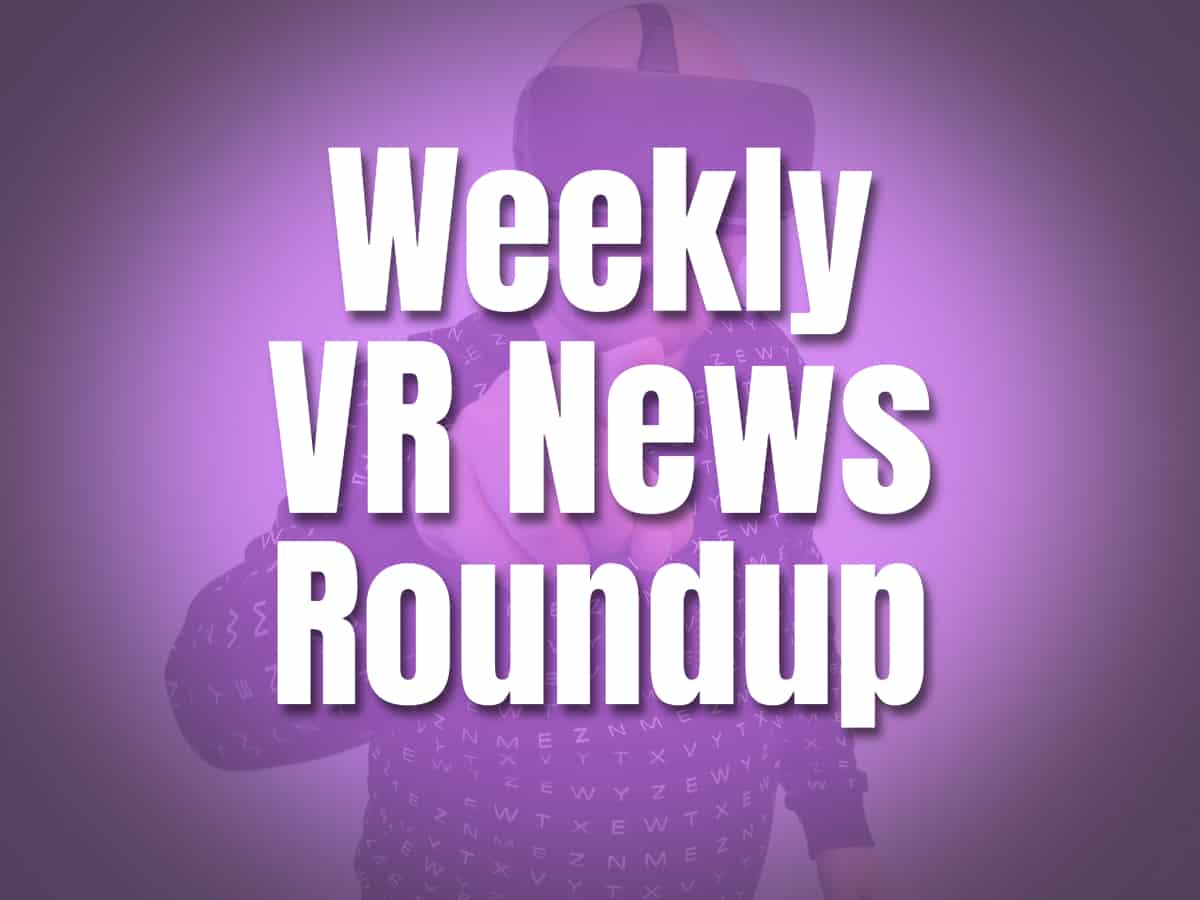 Virtual Reality News Roundup: April 19, 2021
Published
April 19, 2021
under
MORE
In this week's VR news roundup, we have lots of exciting news about Oculus updates, a new headset coming from HTC, and a new Quest 2 competitor.
Oculus Quest 2 Gets The Latest Software Update
Let's start with one of the hottest topics this week. We covered this article about a Quest 2 v28 update and we are not alone in our excitement. The latest update powers Oculus Quest 2 with three notable features we can't wait to see ourselves.
This includes the ability to play PC VR games on Quest 2 wirelessly. This is done via Oculus Air Link. It makes it possible to experience fully immersive high-quality PC VR games. This without being restricted with cables. Talk about full freedom and all fun on VR.
Another improved experience is coming with this update. That is an additional physical surface integration. Now including integration of your keyboard. This would make a fully functional virtual workspace. For now, it only works with the Logitech K830 keyboard. But there will be more on the list of compatible keyboards soon.
Last but not least is Oculus' promise to bring in a 120Hz higher refresh rate experience. This from the 90Hz experience using Oculus 2. This update may be coming much later than the others. But it will be ready when there are available games for Quest that perform on 120Hz. This is just to say that Oculus is ready for the awesome things to come for Quest 2 VR users.
Resident Evil 4 VR is Confirmed the First Quest 2 Exclusive
Another thrilling announcement for Oculus Quest 2. It is the coming of the legendary Resident Evil 4 on VR.
Resident Evil showcase has announced a new take on this iconic third-person game for Quest 2. The shift in the gameplay would be that the third-person POV would now be on a first-person. Players can use both knives and weapons at the same time. There is realistic interaction with the environment. Players can access the classic inventory system through an in-VR version.
For those who are interested in the storyline for Resident Evil 4, it is set in Europe during a zombie outbreak. You get to play the role of Leon Kennedy who has to travel Europe to rescue the president's daughter.
The announcement has no details about the date of release. But it does confirm one thing, Resident Evil 4 VR is coming to the Quest platform.
More news and updates about Resident Evil 4 and other exciting new games on the platform? Check out the next Oculus announcement below.
Oculus is Launching Oculus Gaming Showcase Next Week
Want to hear more game exclusives and the latest updates straight from Oculus? They are launching the Oculus Gaming Showcase on April 21st at 3 pm PT.
Mark your calendars because next week comes the launch of the Oculus Gaming Showcase. The kickoff is going to be a big digital event. It's where they are expected to reveal upcoming game trailers and full reveals.
They are guarding information until the launch but some games and developers had already dropped hints that they are participating in the event.
Vertigo Games and Fast Travel Games are some of the game developers that confirmed their participation via Twitter.
Titles such as Lone Echo II, Star Wars: Tales From The Galaxy's Edge, The Walking Dead: Saints & Sinners, and Pistol Whip are anticipated to participate.
HTC VIVEcon 2021 on May 11 & 12
Now it's HTC's turn. There's a lot of guesswork lately because HTC has been doing pretty well on the teasers. Previous teasers made everyone hope that it will be the latest headset. Only to find out that it was something else. Now, hopes are high on this one.
HTC has just made known the existence of an upcoming event called HTC VIVEcon 2021. Not much has been said about the event except the dates and an image. There is what seems to be a part of an upcoming headset on the event's poster. A Twitter post however made it clearer that they are indeed teasing about a headset device.
HTC is expected to do a full reveal of the HTC Vive headset during the event. Now, all we can do is wait until May.
Pico Neo 3 The Next Oculus Quest 2 Competitor
Now here is an interesting release by Pico Interactive, a company based in Beijing. They are expected to release Neo 3 to Asian consumers this May 10th, 2021.
Neo 3 is a standalone device that shares the same specs as the Oculus Quest. That includes:
Qualcomm Snapdragon XR2 chipset
WiFi 6 antenna
optical controllers with embedded tracking sensors
three physical IPD adjustments
four wide-angle cameras providing "millimeter-level" positioning and tracking
curved screen clocked at 90Hz refresh
It is good to note that Facebook is banned in China. Neo 3 is expected to be the solution to that, offering a standalone VR experience to Chinese VR consumers. Pico has about 400 apps in their Pico Store. This includes titles such as Superhot VR and Angry Birds VR: Isle of Pigs.
Pico is focused on catering to B2B for the Western side of the world and we can expect them to make it outside of Asia.
That's it for this week's news summary. Tell us what you think about this week's announcements and exciting VR updates. Let's start a discussion here. We love to hear your feedback and comments.
More of the latest VR stuff coming your way next week. Ciao VR fam!