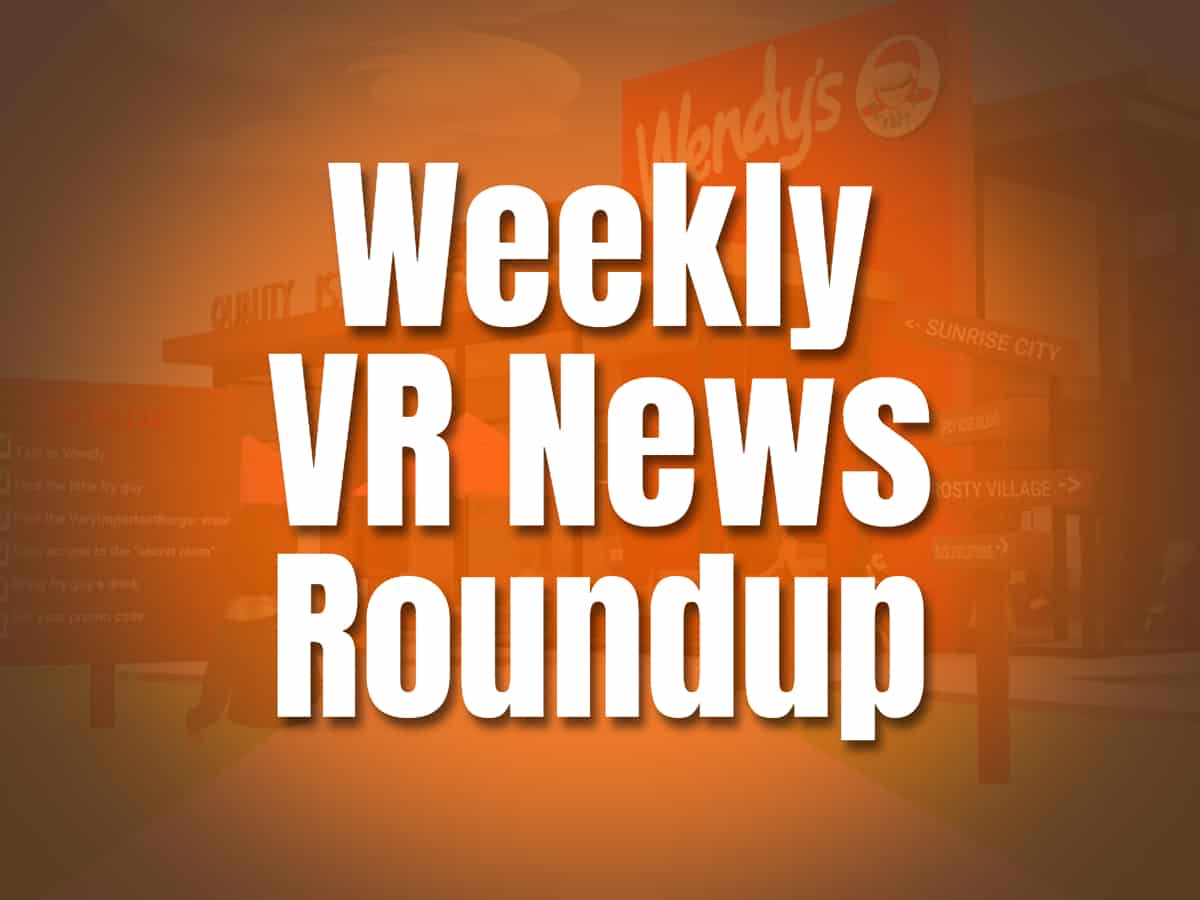 Virtual Reality News Roundup: VR Flakes April 2, 2022
Published
April 2, 2022
under
MORE
Welcome to this week's issue of the VR Flakes Newsletter. Our goal is to deliver the best virtual reality news from this week, all in one place. Get this delivered to your inbox every Saturday along with a surprise inside. Subscribe below on mobile or on the right if you're on a desktop.
This week's roundup will focus on the most noteworthy events in the virtual reality world this week. We'll keep you updated on what we may anticipate in VR in the near future, as well as the newest VR experiences you shouldn't miss.
Meta Quest Gaming Showcase comeback this April 2022
The second annual Meta Quest Gaming Showcase is set to take place on April 20. The event celebrated the successes of the VR industry with its debut event last year. It has shown off exciting games and developments that have sparked even greater interest in the virtual reality world. It has demonstrated creators' amazing achievements by demonstrating how fascinating the VR world has become.
At 10 a.m. PT, the Meta Quest Gaming Showcase will be broadcast live on Facebook, YouTube, Twitch, and Oculus TV. Keep an eye out for announcements, new games and gameplay sneak peeks, updates and developments to your favorite titles, and some more unexpected surprises.
Beat Saber new music pack featuring Fall Out Boy
The most recent update for Beat Saber includes a premium music pack featuring Fall Out Boy as well as other improvements to the VR game. The soundtrack pack, as well as visual work on the level themes and lighting enhancements, was released on March 31st. A new feature that uses pyrotechnics on display may also be enjoyed.
Via Fall Out Boy's Twitter account, we first learned about the tracklist that's included in the music pack. This includes 8 songs as follows:
Since the previous update gave OST 5 for free along with the new mechanics' update, this is the first premium pack this year. The Arc and Chain Notes were introduced in the last update, bringing new block types to the game. This new element is available now and is to be utilized in the latest premium music pack.
Wendy's Hamburger Shop is in the Horizon Worlds
Wendy's is entering the world of metaverse with Wendyverse. The launch will be hosted on Horizon Worlds on April 2. Wendyverse will feature costumes and mini-games. The theme of the Wendyverse is inspired by the quests that the visitors will be able to experience as they visit Wendy's in the metaverse.
One of the mini-games is shuffleboard with burgers, while another is a basketball court with hamburger-shaped basketball. Another fun mini-game is the carnival-style darts game, which uses straws and Frosties.
Jump Theater: Mixed Reality Trampolines revealed this week
Valo Motion has unveiled a uniquely immersive experience that makes use of real trampolines and mixed reality technologies. In Florida, the business has teamed with Altitude Trampoline Park Kissimmee.
The Jump Theater is intended for children to enjoy 3D worlds and a trampoline experience unlike any other. This is a one-person experience in which the user may interact with the objects and costumes. The mixed reality experience places the user on stage to deliver their finest performance in the 3D setting, using the trampoline, costumes, and props. Traditional party games like pinatas and funhouse mirrors inspired this game.
Cosmonious High released with Among Us crewmate
Owlchemy Labs are the developers of Job Simulator and Vacation Simulator. The same developers have now come up with a new title Cosmonious High. The game was released on March 31.
In the announcement trailer of this new title, a familiar character joins the Cosmonious High characters. A crewmate from Among Us is seen floating in to everyone's surprise. Although this is a huge campaign to include an Among Us crewmate, the developers confirm that the crewmate is just a little bonus and will not play a main part in the gameplay. Only savvy players will be able to find the crewmate.
Cosmonious High is a virtual reality adventure game that is presently accessible on Meta Quest 2, Oculus Rift, HTC Vive, and Valve Index. This virtual reality role-playing game will allow you to experience life as a new student at an extraterrestrial high school. It's a science fiction story that'll steal our hearts in no time.
That's it for this week's VR Flakes. We hope you liked the latest virtual reality happenings this week. Tell us your thoughts about them in the comments below. More VR news coming your way next week. See you here again for another week's roundup. Ciao VR fam!