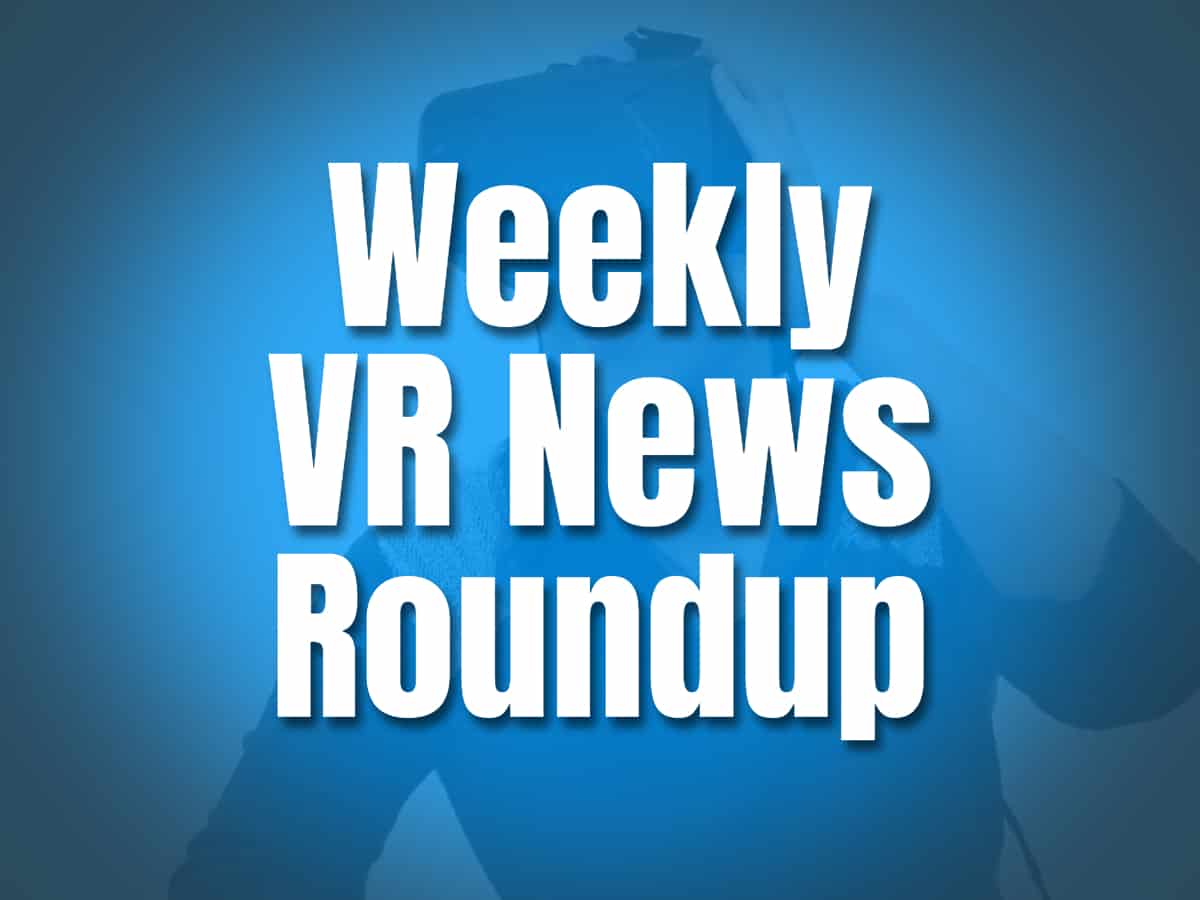 Virtual Reality News Roundup: VR Flakes April 23, 2022
Published
April 23, 2022
under
MORE
Welcome to this week's issue of the VR Flakes Newsletter. Our goal is to deliver the best virtual reality news from this week, all in one place. Get this delivered to your inbox every Saturday along with a surprise inside. Subscribe below on mobile or on the right if you're on a desktop.
This week's roundup focuses on the latest gaming and VR world updates you should know about. This week, Meta presented their second annual gaming showcase where the company confirmed all the hottest games coming to the Quest platform. And more games and VR developments to keep us hyped this spring.
Highlight games on Meta Quest Gaming Showcase
Here are the biggest game titles to watch out for. They were featured as part of Meta Quest's second annual gaming showcase, which happened this week.
The Walking Dead: Saints and Sinners - Chapter 2: Retribution
This standalone new chapter of The Walking Dead has finally released its first trailer. This sequel continues the story of the protagonist in the original game, but the players can jump right into the new chapter or catch up with his journey in the first chapter. Those who already played the first chapter may encounter some effects of the decisions previously made. Watch the new trailer presented at the Meta Quest Gaming Showcase below.
NFL PRO Era
Arriving this fall is the first sim game licensed by the NFL. It is officially announced to come to Meta Quest soon. It will also be released for PSVR. Here is a brief video showing the gameplay.
Among Us VR
Since its brief sneak peek video earlier this year, many people have been anticipating Among Us VR. InnerSloth unveiled a full-length trailer for Among Us VR at the Meta Quest Gaming Showcase, which you can see below. Although Meta stated that it will be launched around the Christmas season, there is still no release date.
Red Matter 2
A sequel to this addictive puzzle adventure game is finally on the way this spring. The game's creators, Vertical Robot, have promised that the forthcoming sequel would be even more entertaining since it stretches beyond merely a puzzle adventure game. The game, which was created just for Quest, features better visuals than ever before and has completely embraced the adventure game genre with expanded gameplay. Enjoy this video of what it would look like on Quest.
Espire 2
This action-packed stealth game is a full-fledged VR FPS. Meta Quest Gaming Showcase reveals a new sequel that has both a single story and a cooperative campaign. The sequel is expected to launch in November 2022.
Moss: Book II
Quill is back in this new sequel and is now on the Quest platform. An original game for PlayStation VR, Moss is an action-adventure puzzle game. Watch this official gameplay trailer featured in the recent Meta Quest Gaming Showcase.
Ruinsmagus
The game debuted in the Meta Quest Gaming Showcase with a new trailer. This is an adventure RPG where you take the role of a magical arts novice who is tasked with investigating the abandoned ruins under the town of Grand Amnis.
Cities: VR
The current gaming showcase includes a new trailer video for this Quest 2 exclusive game. The new video demonstrates how you can build and manage your own city. This city-building simulation is thrilling to experience in virtual reality, and the wait is almost over, as it is set to arrive next week.
Resident Evil 4: Mercenaries
Since last year, this major title game has now received a long-awaited update. The original game included a bonus mode that allowed players to play as several characters. Players may still do this with the most recent update, along with using the Big Head mode, the black and white filter, and earning unique prizes for completing special objectives. New unlockables include the ability to modify the outfits of some of the characters.
Beat Saber: Electronic Mixtape
Beat Saber has released a new music pack featuring iconic electronic tracks. The game also has some new playing environments. The new music pack includes 10 awesome tracks below.
Bonelab
This action physics game was also featured during the gaming showcase. This game is from the creators of the game Boneworks, Stress Level Zero. The developers created this game as a follow-up to their successful release of the game Boneworks in 2019.
Ghostbuster VR
During the event, the four-player co-op game is officially unveiled. Who hasn't heard of Ghostbusters? Imagine how amazing it would be in virtual reality. You don't have to imagine anymore. This new VR game will allow gamers to finally experience their childhood dream of being a ghostbuster in VR.
Meta Quest 2 hand-tracking 2.0
Meta's Presence Platform will get significant upgrades with the new and improved hand-tracking.The company's Presence Platform is a mixed reality platform that, according to them, will be the backbone of the metaverse's growth. The platform includes technology and tools that enable users to navigate between worlds and have connected experiences.
Improvements include in the hand-tracking include:
Is your VR Avatar ready to go out into the real world?
Ready Player Me says it should be. The company has teamed up with Geenee AR to offer full-body tracking software. Users may use this technology to layer their virtual avatars over their real-world bodies in real-time, employing NFT accessories, clothes, and other features.
To build your digital twin, all you have to do is take a selfie. Over 1,800 games and metaverse platforms are compatible with these VR avatars, including VRChat, LIV, Mozilla Hubs, and Somnium Space, to mention a few.
These new developments will undoubtedly keep you engrossed in the realm of virtual reality. We'll keep you posted until the next update.That's it for this week's VR Flakes. We hope you liked the latest virtual reality happenings this week. Tell us your thoughts about them in the comments below. More VR news coming your way next week. See you here again for another week's roundup. Ciao VR fam!