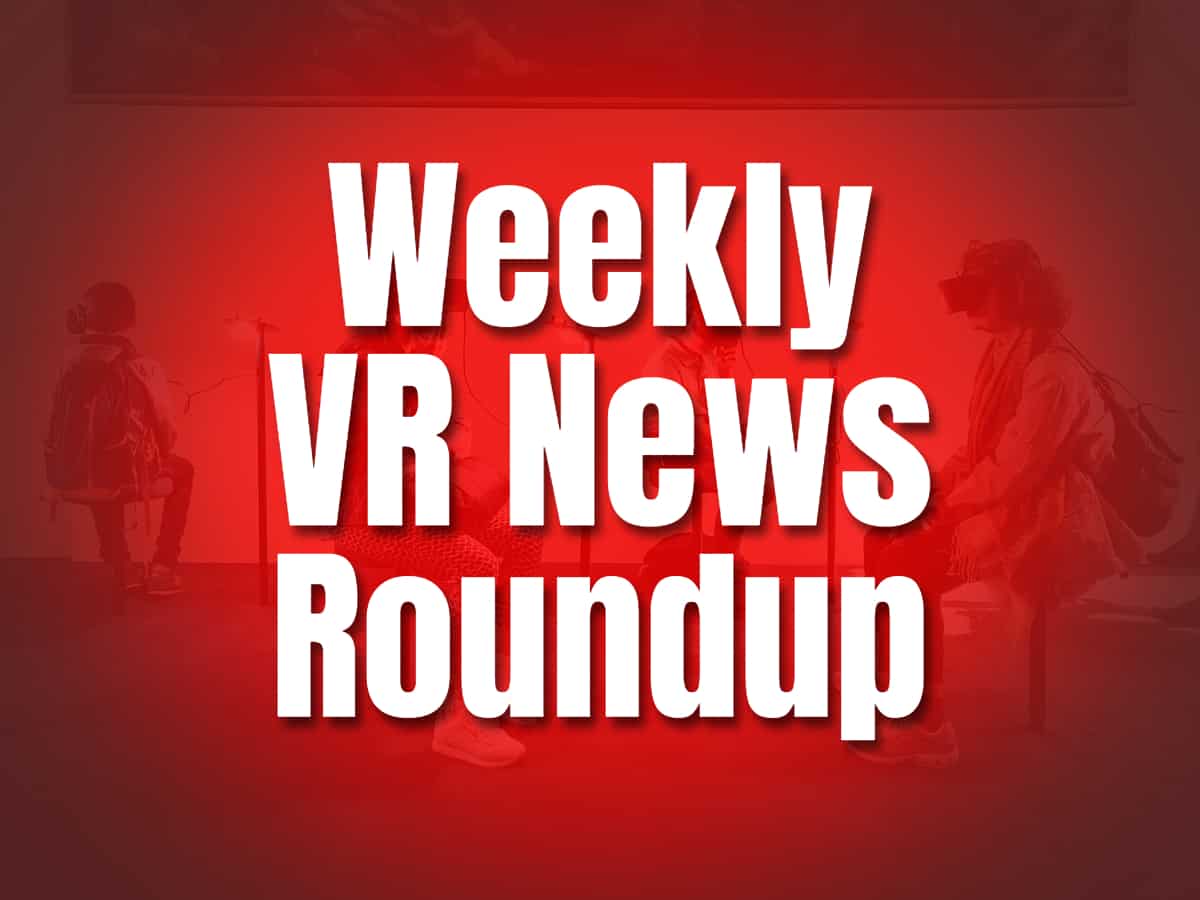 Virtual Reality News Roundup: VR Flakes April 9, 2022
Published
April 9, 2022
under
MORE
Welcome to this week's issue of the VR Flakes Newsletter. Our goal is to deliver the best virtual reality news from the week, all in one place. Get this delivered to your inbox every Saturday along with a surprise inside. Subscribe below on mobile or on the right if you're on a desktop.
In this week's virtual reality world, Meta is pushing forward with further advances on many platforms and industries. Also, more companies like Epic Games are offering tools to help developers make the VR world more compelling.
Is this the production model of Project Cambia?
We have the latest development of what the hybrid Cambria headset of Meta Quest would look like. XR analyst, SadlyItsBradly, claims to have seen visuals of the headgear at its DVT stage. This means it's just a matter of time before its release.
The XR analyst released a render With the help of 3D modeler Markus Kane. Here in this video, we get a sneak peek of the headset via rendered images since they can't share the source images yet.
As described, the headgear has a pod of four sensors underneath the front covers. Two are cameras and two are non-camera sensors, probably depth sensors. The headset sports compact optics and display housing. Meta Quest confirmed that Project Cambria will be released this year 2022.
F8 Developer Conference canceled this year
The F8 Developer Conference is being canceled for three consecutive years including this year. In the past 2 years, the reason was understandable due to the pandemic. However, this year Meta admitted in a blog post by Diego Duarte Moreira, Director of Developer and Startup Programmes for Meta, that it is because of their commitment to building the metaverse.
The F8 platform was used to promote XR technologies in the past. This year the company is still holding business events like Conversations and Connect. Read the full blog post.
Another development as promised by Meta, they have started their efforts in developing social VR in the Horizon Home. Meta promised October 2021 that there will be an update in the said platform but we haven't seen it until recently.
The first initiative is adding locomotion that is node-based in the Horizon Home. In the latest update as of v38, the home spaces have an array of nodes. Users can move between them by pointing their controller and using the thumbstick.
We can expect that there will be more refinement involved for the Horizon Home to take full functionality as a social VR space. Meta intends to use this space for multiple users to be in the same space while doing things together in VR.
In the Horizon Home space, users may watch a movie or enjoy a VR app together. With new options and functionality like these, families and friends will undoubtedly appreciate VR home spaces more. In the fascinating realm of virtual reality, where nothing is impossible, this is a fantastic step toward making home spaces the new cozy place for connection.
Unreal Engine 5 development of PS VR2 games confirmed
This week, Unreal Engine 5 is officially available for developers. The next-generation Unreal Engine was promised back in May 2020. Unreal Engine is popularly used by developers as a game development suite.
Unreal Engine 5 incorporates two ground-breaking innovations. Developers will be able to generate incredibly precise and complicated details on objects and surfaces using a geometry technology called Nanite. Lumen, on the other hand, is a global dynamic illumination system that provides realistic lighting.
During the keynote presentation of Epic Games by Dana Cowley, Communications Director, Technology at Epic Games, participating game studios were in the backdrop. The PSVR logo is present. Epic Games confirms that some game studios are developing games for PS VR2 using the latest Unreal Engine 5.
PlayStation VR2 wink
Now you can wink in VR. During Unity's GDC 2022 talk on PlayStation VR2, this new possibility in VR was revealed. Thanks to PS VR2's eye-tracking capabilities that can detect eye blinking in each eye. Aside from that, eye tracking can track per blink states and the diameter of your pupil. It can also track your gaze or what you are looking at.
Its ability to measure pupil diameter opens up many more possibilities. The diameter of a human pupil varies based on the amount of light and darkness present. It also varies depending on how you're feeling. As a result, there will be a foundation for understanding your emotional reaction. This will be especially valuable in horror games, as it will be able to detect fear triggers.
Introducing Metaversities this fall
Engage XR is partnering with VictoryXR to open ten universities in the metaverse. Below is the list of participating universities. There will be more to be announced soon.
These metaversities will open this fall across the US. The metaversities will immerse students in realistic replicas of the universities. They'll be able to attend their classes and have the advantage of learning through immersive experiences.
The metaversities are funded and supported by Meta. This is part of their Meta Immersive Learning program. The program intends to support the next generation of content creators' education. Now that the world is not a stranger to remote learning and online classes, this could be a game-changer in the field of education. This proves that VR is not only for gaming but most importantly it participates in cultivating a great future through education.
That's all for now! This week's VR Flakes were fun, we hope you enjoyed them. Let us know what you think about this week's VR news and interesting VR updates. Let us start a conversation here. We'd love to hear your ideas and feedback. Next week, you'll receive even more cutting-edge VR content. Ciao, VR family!