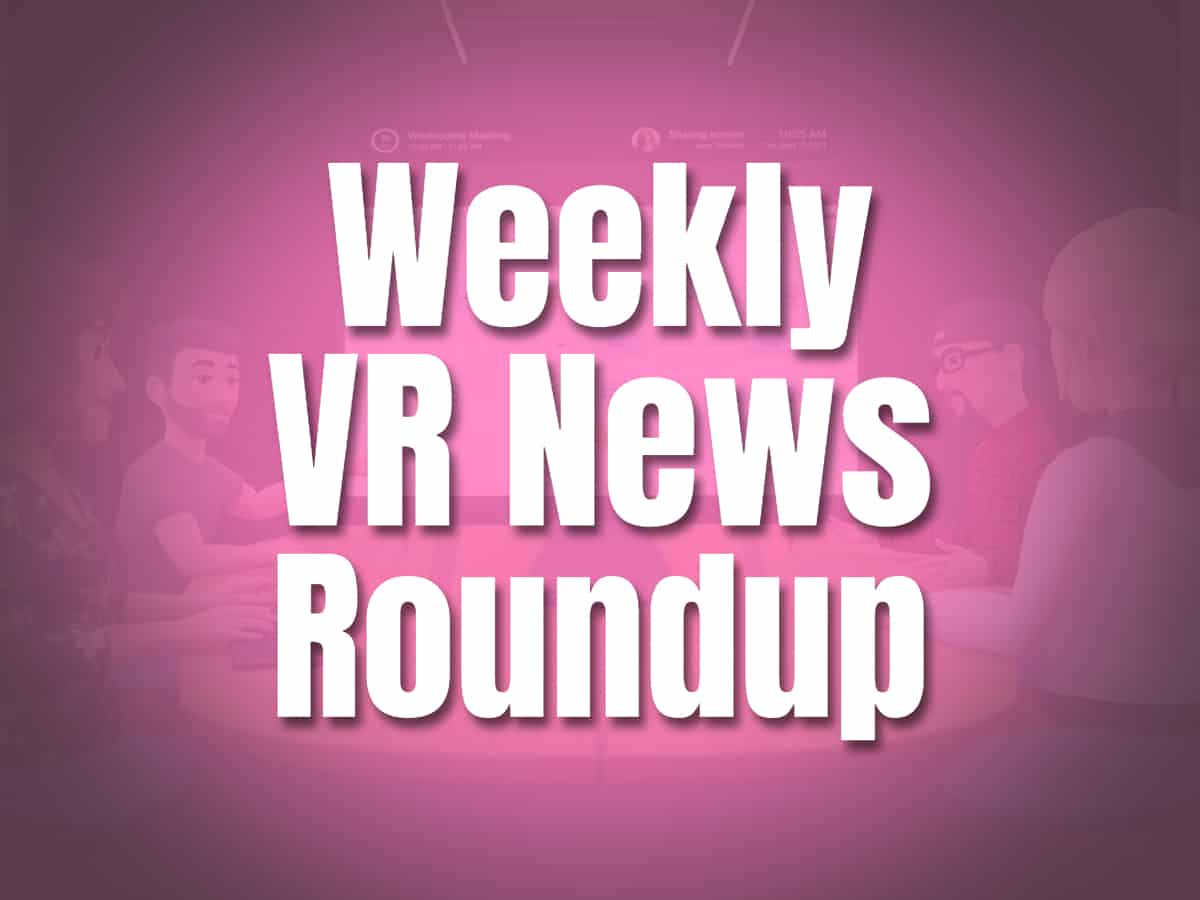 Virtual Reality News Roundup: VR Flakes August 21, 2021
Published
August 21, 2021
under
MORE
Welcome to this week's issue of the VR Flakes Newsletter. Our goal is to deliver the best virtual reality news from the week, all in one place. Get this delivered to your inbox every Saturday along with a surprise inside. Subscribe below on mobile or on the right if you're on a desktop.
This week has been a flurry of activity in the virtual reality landscape. In this week's roundup, we'll discuss Facebook's surprising launch of Horizon-Workrooms, exciting announcements, and more to look forward to in the world of VR.
VR and video chat users can now collaborate using Facebook's newest app
The unexpected release of Facebook's new software Horizon Workrooms happened yesterday, August 19, 2021. While everyone is waiting for the much-anticipated Facebook Horizon social app, the firm is working on this new VR remote collaboration app.
Facebook's cutting-edge collaboration platform is designed to provide a remote workspace for modern-day teams to collaborate in an atmosphere that allows them to bridge the gap produced by the lack of face-to-face connection. The experience is the next best thing to in-person meetings.
Room arrangements include:
Excellent news for both VR and non-VR users! Horizon Workrooms may be used by both VR and video chat users simultaneously. It provides a space for remote teams to work, whether they are using VR or not. The Workrooms can accommodate up to 50 people in total. That equates to 16 VR users and 36 video-chat users. The Workrooms also have a couple of neat arrangements and automatically expands to accommodate the number of people present in the meeting.
It is currently available on Beta on the Oculus Quest headset and has some cool exclusive features for Quest 2. This features an Oculus workstation and keyboard, as well as productivity-enhancing hand-tracking technologies.
Here's an overview of the features and capabilities of this new VR coworking app:
Facebook said they have been using the Horizon Workrooms for six months before its release. The Horizon Workrooms are free to use. Get it here to experience a new way to collaborate with your team.
Mark your calendars for Facebook Connect Conference happening on October 28th
This is the second year that the well-awaited Facebook event Facebook Connect will be held online since the pandemic. This used to be an onsite event that started way back in 2014 when Facebook acquired Oculus. Now, this year's event has already been scheduled to happen on October 28, 2021.
The event's scheduled date was published on the FacebookConnect website, and the public was encouraged to return to the site for further information on the event. Expect significant announcements about Facebook's VR and XR initiatives and aspirations. Mark Zuckerberg, the CEO of Facebook, generally uses this occasion to set out his vision for the future of AR and VR.
Let's welcome a newcomer to the VR space. ForeVR is set to expand and build new social VR games focused on more social play. The new company has just launched last year 2020. Now, it has raised a total of $8.5 million to pursue its vision.
Their first game was launched a few months ago. It's called the ForeVR Bowl. It's a classic bowling game that encourages players to connect more socially. The game debuted on Quest and will soon be available on Steam. This year, social VR has progressed significantly, with an increasing number of newcomers contributing to a whole new social experience that VR can provide.
Rec Room's new event "Reclympics" happening until September 4
Rec Room wants to keep the Olympic torch lit, bringing the Olympic spirit alive in its new event running until September 4th. The big VR event is called Reclympics. Rec Room players compete against each other in the said event, representing one of the eight Rec Room regions.
The 8 Rec Room regions are comprised of:
Paintball Plateau,
Rec Room Main Campus,
Cyberjunk City Limits,
Creator Commonwealth,
Isles of the Lost Skulls,
Crimson Bog Swamp,
Goblin Kingdom
Frontier Island
Players compete against each other in a total of seven games, where they compete for gold, silver, and bronze medals. The games will be available at specific times. The games will be held in a specially built colosseum and will be streamed live on YouTube. Check out the requirements to compete and the registration deadlines here.
New VR games and latest updates
Stones of Harlath is now on Steam
We have featured this game this week. It was freshly released on August 19th and we are hearing a lot of good reviews about the game. Mainly because the developers have received praises from Oculus Quest users. Now the game has landed on the Steam platform. This classic retro RPG game is worth checking out. Play the role of a sword-wielding, spell casting, battle mage in this neat dungeon crawler game in VR.
Windlands launched on App Lab
Psytec Games surprised everyone by releasing Windlands on App Lab on August 19th. The game was initially released for PC and PSVR in 2016. And now, without warning, it has arrived on the Oculus platform. Swing through floating islands using grappling hooks. This game has a sequel, although it is unclear whether it will be released on Oculus anytime soon.
Green Hell VR delayed for PC and Quest until next year
Green Hell VR will not be released on PC or Quest this year, according to developer Incuvo. The debut date has been set for the fourth quarter of this year. According to them, the game is complete. They will, however, spend their time looking over its mechanics to test and refine it. Green Hell VR is a survival game inspired by the original Creepy Jar. Players will find themselves stranded in a jungle, doing whatever it takes to survive.
That's it for now! We hope you enjoyed this week's VR Flakes. Tell us what you think about this week's VR news and exciting VR updates. Let's start a discussion here. We love to hear your feedback and comments. More of the latest VR stuff coming your way next week. Ciao VR fam!