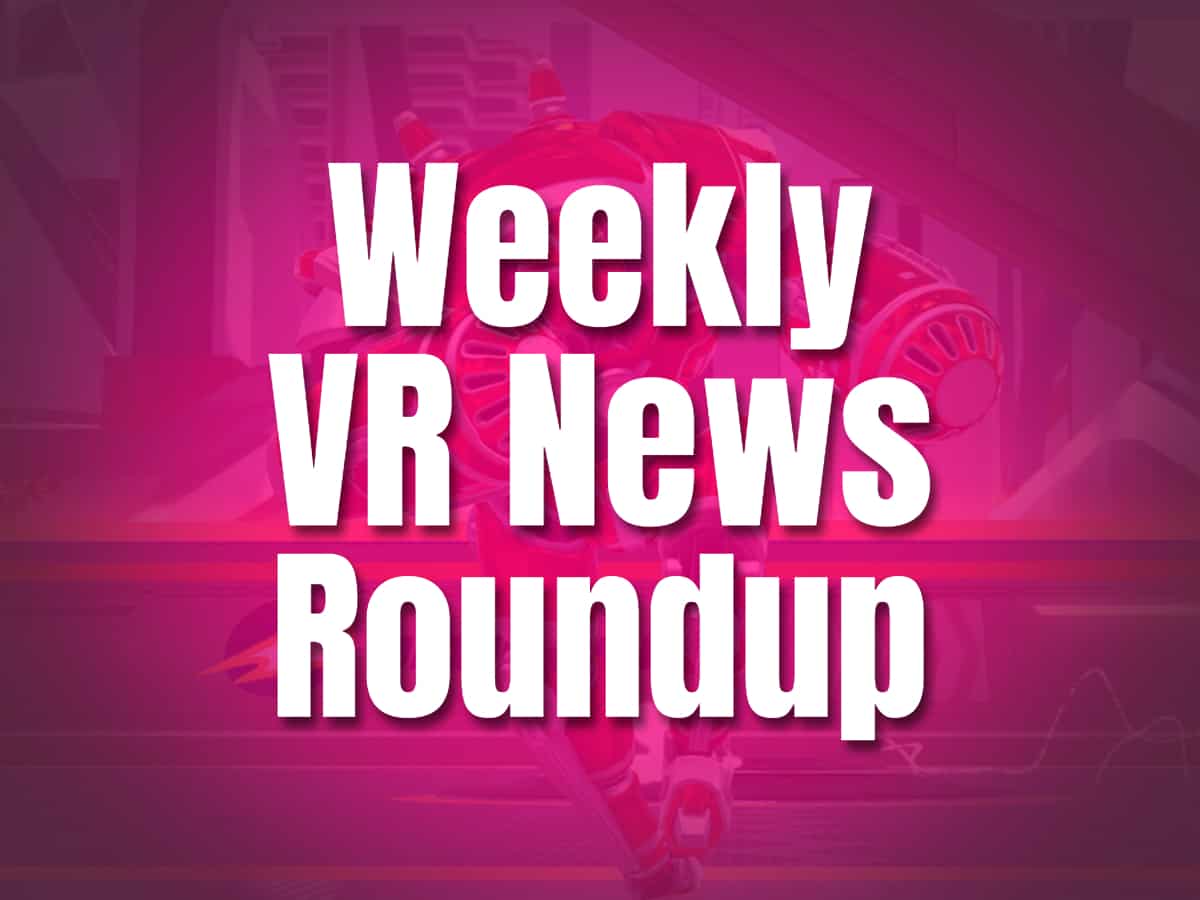 Virtual Reality News Roundup: VR Flakes August 27, 2022
Published
August 27, 2022
under
MORE
Welcome to this week's issue of the VR Flakes Newsletter. Our goal is to deliver the best virtual reality news from this week, all in one place. Get this delivered to your inbox every Saturday along with a surprise inside. Subscribe below on mobile or on the right if you're on a desktop.
In this week's roundup, we'll discuss exciting developments from the creators of eagerly anticipated VR games, VR technology, and more. Without further ado, let's get to it.
Ultimechs launches as free-to-play
Great news! The latest game from Resolution Games is finally launching soon. And will debut as a free-to-play game on Meta Quest 2, Pico headsets, and on Steam on September 15th.
The multiplayer game was developed by Resolution Games. This is the studio that brought us Angry Birds, Acron, and Demeo.
Ultimechs was first revealed in Q4 2021, and we've seen the first gameplay video last May 2022. After a few months, the game is ready to be enjoyed in VR. This game is for those who enjoy Rocket League and missile firing.
In this video, the developers go a deep dive into the mechanics of this game.
The game is a 2v2 multiplayer game that requires precision. The Studio boasts of incredible reaction time. And as promised, the developers included a 1v1 experience where you can set up a private match.
In this video, SteveKnows gives us a nice idea of the actual gameplay on 2v2 and 1v1
NERF Ultimate Championship launches on Quest
Another well-known title, NERF Ultimate Championship, has arrived on the Quest platform and is currently playable in VR. The VR game launched on August 25 on Meta Quest 2.
NERF Ultimate Championship is a VR arena shooter that combines parkour action. The VR version is a multiplayer 4v4 that gets players to use 10 authentic NERF blasters and more in the future.
The developer Secret Location has a roadmap that includes a four-week of pre-season kickoff. Pre-season gives players 10 levels to play. This gives players enough experience to hone their skills before the first and second season begins.
Secret Location plans to release multiple post-launch seasons. Free season passes will be provided that unlock different NERF blasters to collect.
There are three game modes and four maps. NERF Ultimate Championship also has a Social Hub to party, customize, and practice your skills in parkour and blasting.
NERF Ultimate Championship is priced at $14.99 and is currently exclusive to Meta Quest.
Developer of Cosmonious High, Job Simulator, and Vacation Simulator shows a teaser of their first ever Multiplayer VR game. The unnamed project is built from the ground up for hand-tracking input.
Owlchemy promises "quirky characters, rich interactivity, and a playfulness that has made Owlchemy games a VR must-play" in this new VR game.
According to a prepared statement by Andrew Eiche, the chief operating officer of Owlchemy, "Our next project lets friends enjoy the classic Owlchemy experience together, with hand tracking opening the door to a whole new world of VR interactions."
Project Cambria is coming this October?
Meta CEO Mark Zuckerberg probably dropped the launch date of Meta's next headgear project. Project Cambria has been mentioned time and again since its announcement during Connect 2021. It is said to be a headgear targeted at enterprise use.
Project Cambria is also known as Meta Quest PRO was not officially named. In The Joe Rogan Experience, a podcast with Meta's CEO talks about the upcoming headgear Project Cambria. And Mark Zuckerberg is heard saying, "For the next device that's coming out in October, there are a few big features."
Sony confirms PSVR 2 release in early 2023
Addressing speculations that PSVR 2 won't be able to release the much-anticipated device this year, Sony confirmed this on their social media channels.
This post shows the visuals of the upcoming device with a caption simply saying "Coming early 2023." See the original post here.
FORD AR Headlights
Ford, a car manufacturer, has integrated AR as a step toward expanding its uses across many industries. The American automaker has debuted the most recent lighting innovation, which uses high-resolution headlights. The cutting-edge headlights are designed not just for lighting, but also for additional practical features that aid drivers in maintaining their attention on the road without glancing away.
Ford's AR headlights have the following features:
The AR headlights can help drivers in different scenarios like prompting the driver of snowflakes ahead. The utilization of the features is shown in the video below.
That's it for this week's VR Flakes. We hope you enjoyed this week's newsletter. Tell us what you think about this week's announcements and exciting VR updates. Let's start a discussion here. We love to hear your feedback and comments. More of the latest VR stuff coming your way next week. Ciao VR fam!