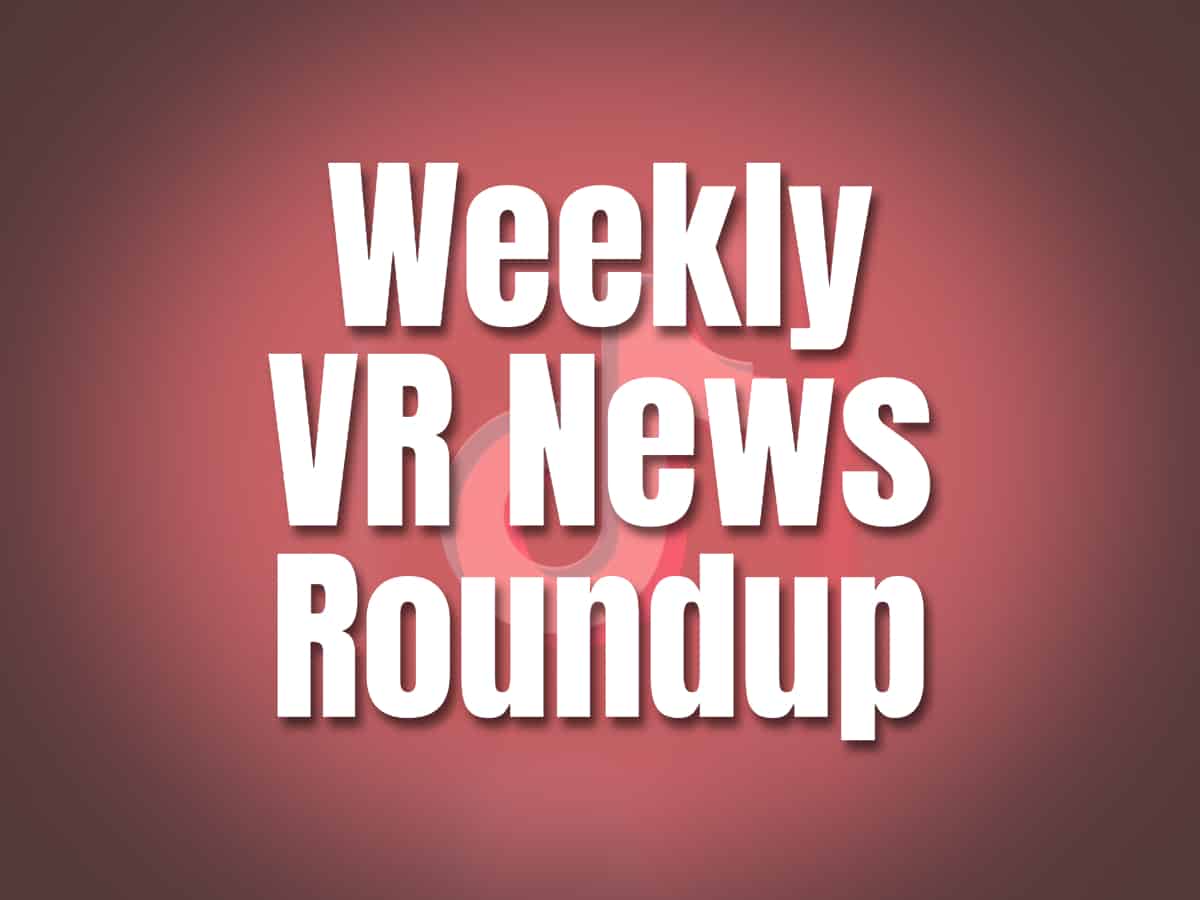 Virtual Reality News Roundup: VR Flakes August 28, 2021
Published
August 28, 2021
under
MORE
Welcome to this week's issue of the VR Flakes Newsletter. Our goal is to deliver the best virtual reality news from the week, all in one place. Get this delivered to your inbox every Saturday along with a surprise inside. Subscribe below on mobile or on the right if you're on a desktop.
Hello, VR enthusiasts! Another busy week in the world of virtual reality. It's definitely the busiest, but we should probably stop making such claims because activity in the VR space appears to be steadily increasing these days.
This week's roundup will feature some of the most anticipated breakthroughs and comebacks! Learn about the newest developments that are transforming the world of virtual reality one update at a time.
The New Oculus Quest 2 Come Back!
After the Oculus Quest 2 recall last month due to facial interface issues, the famed VR headset came back as promised. Now with twice the storage capacity but will be sold at the same price.
Following the facial interface issues, Oculus canceled its earlier 64GB version. Aside from replacing the detachable facial interface that comes standard with all Quest 2 headsets, Oculus promised to relaunch it with more to offer.
Oculus Quest 2 now comes in storage capacities ranging from 128GB to 256GB, with the 128GB model costing $299. That was the previous price for the 64GB version. So, Oculus increased the capacity for the same price and made the silicon cover a standard inclusion when purchasing new headsets. During the voluntary recall, the silicon cover can be requested. It is supposed to be more sanitary, resulting in less possibility of irritations. VR consumers are likely to want it more as a result of this move.
To have access to and manage more content on this standalone device, Oculus Quest 2 abandoned the smaller storage version. This is also a response to the growing demand for additional storage as game requirements grow as more games are being developed.
Oculus Quest Software's Newest Update v32
So, with its latest software version v32, Oculus continues to impress. We'll go through what the v32 upgrade has in store for VR users on the platform in a nutshell.
Check in-headset quick settings to see if the latest update is already available for download.
New Big Partnership Bring Avatars to Multiple Platforms
Virtual reality's latest partnership will expand the metaverse further with the use of one avatar that you can bring to multiple platforms. Known VR avatar maker Ready Player Me is now the new partner of SideQuest. SideQuest is a discoverability platform that can bring a Ready Player Me avatar across games and apps.
You can start by creating a free profile on SideQuest and create your custom avatar from there. The avatar creation process is similar to how you do it in Ready Player Me. You can customize or easily generate one using a selfie.
Horizon Workrooms Competitor Spatial Launched a Major Update
Workrooms for remote teams are certainly a thing these days. A week after Facebook's unexpected introduction of Horizon Workrooms, Spatial released its 5.0 upgrade for the Oculus platform. The update adds new avatars, surface teleportation, and other features. See all details of update 5.0 here. Spatial is also available on PCVR and other platforms.
TikTok has plans to enter the AR VR scene
Social media platforms using AR effects aren't completely new. But what this short-form video platform does to AR is definitely a must-see. TikTok just opened a beta launch of TikTok Effect Studio. This should provide a chance for developers to create different AR effects for the short videos. If you are a developer, log in here to join the private beta.
TikTok is reportedly considering purchasing Pico, a company that manufactures VR headsets. Pico made the rounds when they produced impressive headsets that were not made available in the United States. What possibilities exist following the acquisition? We can only speculate. However, we can see TikTok taking significant advances in the direction of AR and VR integrations.
A New Music Pack is Coming to Beat Saber
It is now official that a new music pack will be released on August 31, 2021. There are no fresh specifics regarding the new music pack, but there is a teaser video on the announcement post on Twitter that includes a sample of the music.
Beat Saber is recognized for releasing fantastic music packs. Its most recent release before the new announcement came in May of this year. It's called Interscope Mixtape, and it includes artists like Billie Eilish, Dr. Dre, and Lady Gaga. The new music bundle will be available for all platforms.
Game Discount Alert for Playstation VR!
Today through September 8, 2021, major game titles are on sale for up to 50% off. In this huge summer sale, you can get some of the best-recommended VR games for less. With Playstation VR's well-known high-quality content, this is a fantastic deal! Iron Man VR and Doom 3 are just a few examples of top games you can get at a big discount.
That's it for now! We hope you enjoyed this week's VR Flakes. Tell us what you think about this week's VR news and exciting VR updates. Let's start a discussion here. We love to hear your feedback and comments. More of the latest VR stuff coming your way next week. Ciao VR fam!