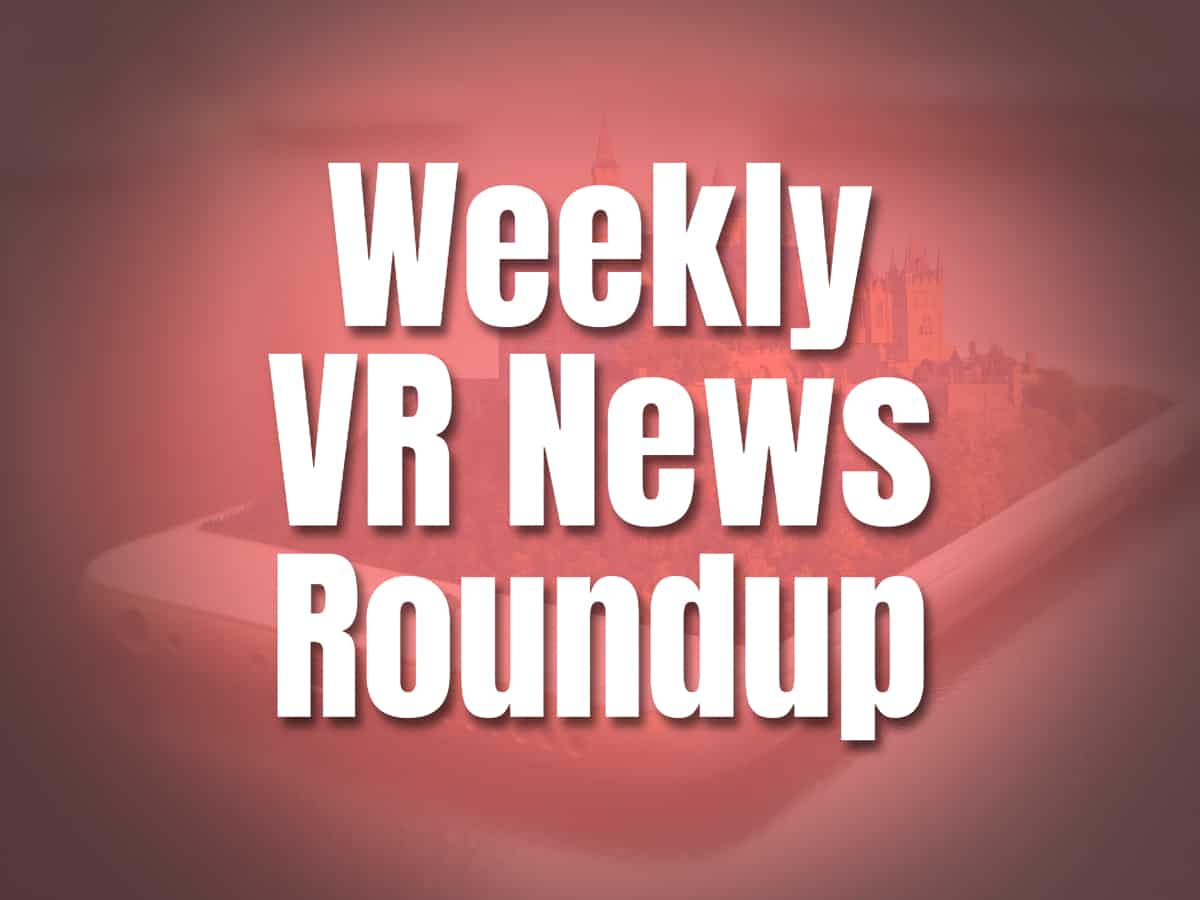 Virtual Reality News Roundup: VR Flakes August 7, 2021
Published
August 7, 2021
under
MORE
Welcome to this week's issue of the VR Flakes Newsletter. Our goal is to deliver the best virtual reality news from the week, all in one place. Get this delivered to your inbox every Saturday along with a surprise inside. Subscribe below on mobile or on the right if you're on a desktop.
This week's roundup includes fresh details on Sony's next-generation VR and Facebook's new see-through technology. We also have some amazing new VR experiences for you to check out, and much more. Let's get started!
The secret specs of PSVR 2 are even better!
In a recent Digital Foundry podcast, it has been revealed that there is more from what we already know about Sony's next VR headset. And it's all looking great.
The anticipation about PSVR 2 heightened recently. As the reputable tech team mentions details haven't been released nor leaked.
The initial details about the headgear were disclosed in May. They are as follows:
More details came out from a private developers conference. The information was first reported by a YouTube channel PSVR Without Parole, summarized here for you.
Even though formal information is unlikely to be published this year, the conversation continues, and the VR community can't wait. We may expect the gadget to be revealed early next year, and we expect it to be released later that year.
See-through VR by Facebook
Report reveals a new technology by Facebook. Research scientist Nathan Matsuda leads the team that is developing a new form of social co-presence in VR. The technology is designed to bridge the disconnect between the user's virtual world and the physical world.
The technology is called a reverse passthrough. While the Passthrough API allows the users to view the physical world while using the headset, reverse passthrough VR allows those on the outside to view the upper facial expressions of the VR users.
The technology won't be out for consumers soon and is still under development. Right now, it appears to be a truly amazing novelty, but once polished, we can only speculate on the potential of a more connected physical and virtual world.
New VR Experiences to check out
The Infinite VR Exhibit
The infinite is a free-roaming experience featuring 360-degree imagery shot onboard the International Space Station on a 25,000-square-foot space. Ther experience is designed more to relate to the human experience than being in outer space. But this is the closest, most realistic visual and VR experience you can get to experience being in space.
The free-roam experience has seven parts with each build of each other. Here they are:
Zone 1: Stars Are Coming Out
Zone 2: Onboarding
Zone 3: The ISS Exploration
Zone 4: The Overview Effect
Zone 5: Ryoji Ikeda
Zone 6: The Wormhole
Zone 7: The Origins
Creating AR basketball courts
Reebok just launched a new AR tool that lets you create AR basketball courts in your neighborhood. This is part of the FW21 basketball campaign.
Counting Greatness is an AR tool launched by Reebok to encourage young people to interact with a full-sized basketball court. All they need is a good empty location. They simply tap their phone to automatically generate an AR court. Check out how artists use the AR tool to create the coolest playable basketball art installations.
New Games and Game Updates
Ven VR Adventure is coming to Quest
Guide Ven in this third-person VR game as he tracks down the villain and saves his friends in this unique intergalactic adventure. This VR title was released on PC VR and will be released on Oculus Quest on August 12th.
Population: One gets Kingdom Age free update
This week, the game will receive a fresh update. The game will be upgraded with new material based on a medieval theme. It will be released in four sections, each with an intriguing twist.
The Walking Dead: Saints & Sinners Aftershocks update
Return to the zombie-infested streets of post-apocalyptic New Orleans in search of reserve caches hidden behind a slew of new challenges. Fresh missions, tools, and collectibles are introduced in hours of new content.
We hope you enjoyed this week's VR Flakes. Tell us what you think about this week's VR news and exciting VR updates. Let's start a discussion here. We love to hear your feedback and comments. More of the latest VR stuff coming your way next week. Ciao VR fam!