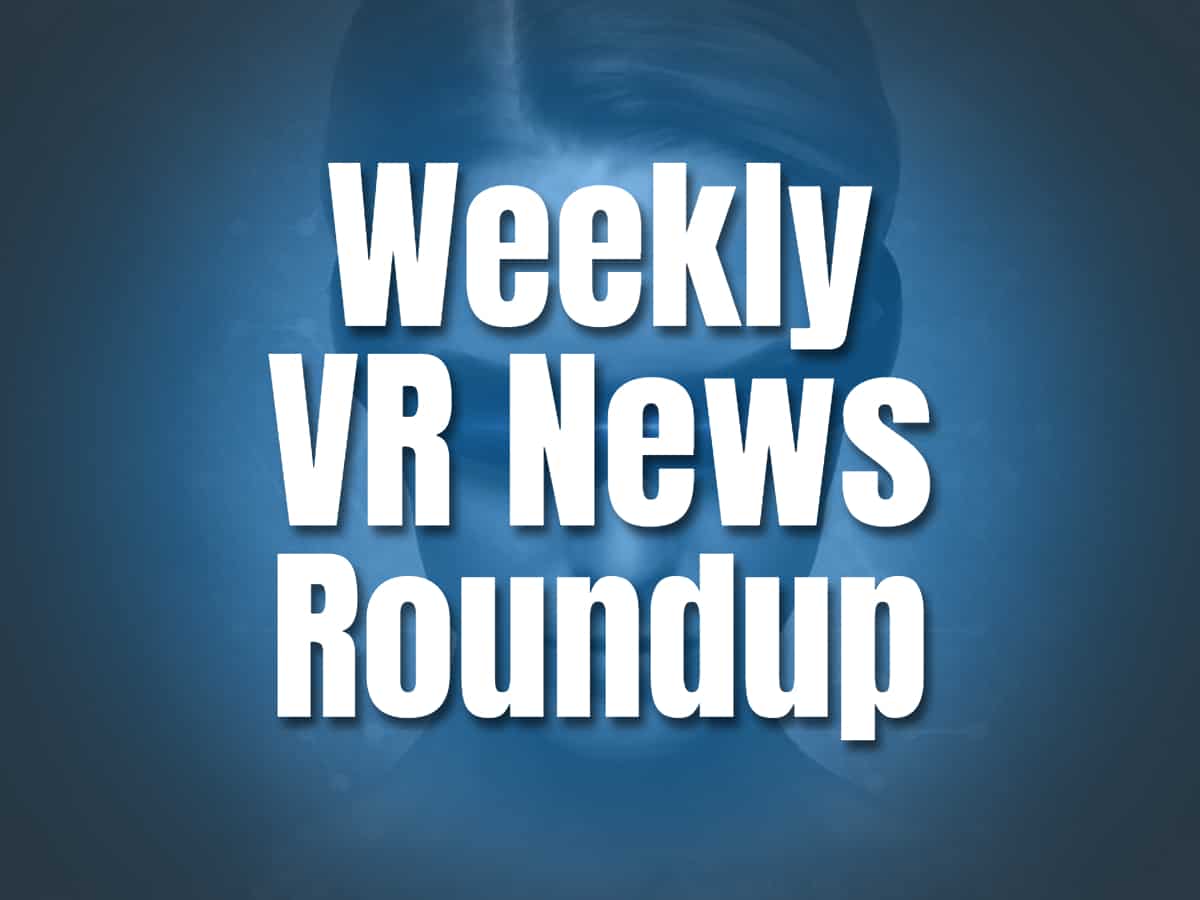 Virtual Reality News Roundup: VR Flakes December 17, 2022
Published
December 17, 2022
under
MORE
Welcome to this week's issue of the VR Flakes Newsletter. Our goal is to deliver the best virtual reality news from the week, all in one place. Get this delivered to your inbox every Saturday along with a surprise inside. Subscribe below on mobile or on the right if you're on desktop.
This week's roundup includes a lot of great news about Pico headsets promotion and the latest forthcoming game trailers you should check out. This and more, so let's get started right away!
Pico 4 Holiday Bundle: Discover what you get in the bundle
Pico 4 is a recent virtual reality headset that is being considered by some as a rival to Meta Quest 2 because of its similarities and price point. However, the headset is not currently available in the US.
The headset now has a special holiday offer of six different games. Through early January, Pico4 comes bundled with After The Fall, Walkabout Mini Golf, Ruinsmagus, ShoresofLoci, LesMillsBodyCombat, and All-in -onSportsVR.
The bundle is available to PICO4 headsets bought before January 6, 2023. The selected games will be automatically FREE for download during the dates of the promo. To redeem the bundle, users need to register their Pico 4 devices before January 10th, 2023.
Pico 4 is currently available in Europe, Japan, and South Korea. It costs £380 / €430 and includes 128GB or 256GB of internal memory.
Horizon: Call Of The Mountain release date and new gameplay video
Sony announced Horizon: Call Of The Mountain will launch on February 22nd, 2023. This means the game will come out just after the PSVR 2 releases.
This news was revealed during The Game Awards. They showed off a brand-new gameplay video for the game.
Check out the video below for the latest gameplay footage of the upcoming title.
Ghostbusters: Rise of the Ghost Lord's first gameplay trailer
The official trailer for Ghostbusters: Rise of the Ghostlord has been released. This is the first gameplay trailer for the upcoming title.
Developed by veteran VR studio Ndreams and published by Sony Picture Entertainment, Ghostbusters: Rise of the ghost lord will support solo play or cooperative play with up to 3 friends and will feature an adventure where you build a new Ghostbusters HQ in San Francisco and embark on a mission to defeat a ghastly New Threat - the Ghost Lord.
The game will release in 2023 for Quest 2 and Quest Pro. The YouTube video's description confirms a version release for PSVR 2 but the date of release is still unknown.
Skydance Interactive presents Behemoth's cinematic trailer
Skydance Interactive, known for developing The Walking Dead: Saints & Sinners, announced Behemoth back in October at Connect. They showed off a short teaser video that gave us a glimpse of what the game was all about.
Now the studio has released a long cinematic trailer, which at last gives us a better idea about what the game will be about.
The studio also offered up some new details about what we can expect from the story-based game.
"Players will explore the plague-ridden wastelands of a once glorious empire where its inhabitants are driven insane and cities have fallen to ruins. Players will battle towering colossi called Behemoths while using various tools in their arsenal."
Raw strength won't be enough, however, since players will have to use different weapons and tools to fight against these huge monsters and other nightmare creatures.
Behemoth is scheduled to launch on Quest 2 and PlayStation 4 sometime in late 2023.
Indie publisher Raw Fury presents 3 new Quest adaptations
Raw Fury has announced three new games coming to Quest. These include Call of the Sea, The Signifier, and Per Aspera.
From the developer Out Of The Blue Games, Call Of The Sea is an otherworldly story of mystery and love, taking place in the 1930s South Pacific. Uncover hidden treasure, solve puzzles, and discover an idyllic island in the search for your husband's lost expedition.
From the developers, PlayMestudio comes The Signal VR, an immersive game that puts you into a mysterious world where you must use your wits to unravel the mystery surrounding your own existence. Uncover the dark truth behind the puzzle in this psychological thriller.
From the developer, Tlon Industries, make Mars your very own in Per Asperum VR! With AMI, you can take charge of the world's most advanced artificial intelligence (AI). Terraform Mars for an immersive city-building game on a planetary scale. Turn this barren wasteland into a lush paradise and see if any hidden treasures are lying beneath the surface.
Gorillaz AR concert
This week, Gorillaz released their eighth studio album called Cracker Island. In addition to releasing the album, they announced plans to hold an AR concert where the band members will appear in huge, skyscraper-sized virtual avatars.
The band will play two shows this weekend. On Saturday, December 17th, they'll perform at Times Square in New York City. Then on Sunday, December 18th, they'll perform in Piccadilly Circle in London.
To create the AR experience, Gorillaz partnered with Google's ARCore Geospatial APIs. These APIs allow developers to tether digital content with physical locations. So instead of just seeing a video of the band playing, attendees will actually be able to see the actual band performing.
To attend either of the concerts, users will need to download the Gorillaz presents app. The app will let them access the AR experience. After the performances, those who attended will be able to view the show in-app anytime they'd like.
That's it for this week's VR Flakes. We hope you enjoyed this week's newsletter. Tell us what you think about this week's announcements and exciting VR updates. Let's start a discussion here. We love to hear your feedback and comments.
More of the latest VR stuff coming your way next week. Ciao VR fam!