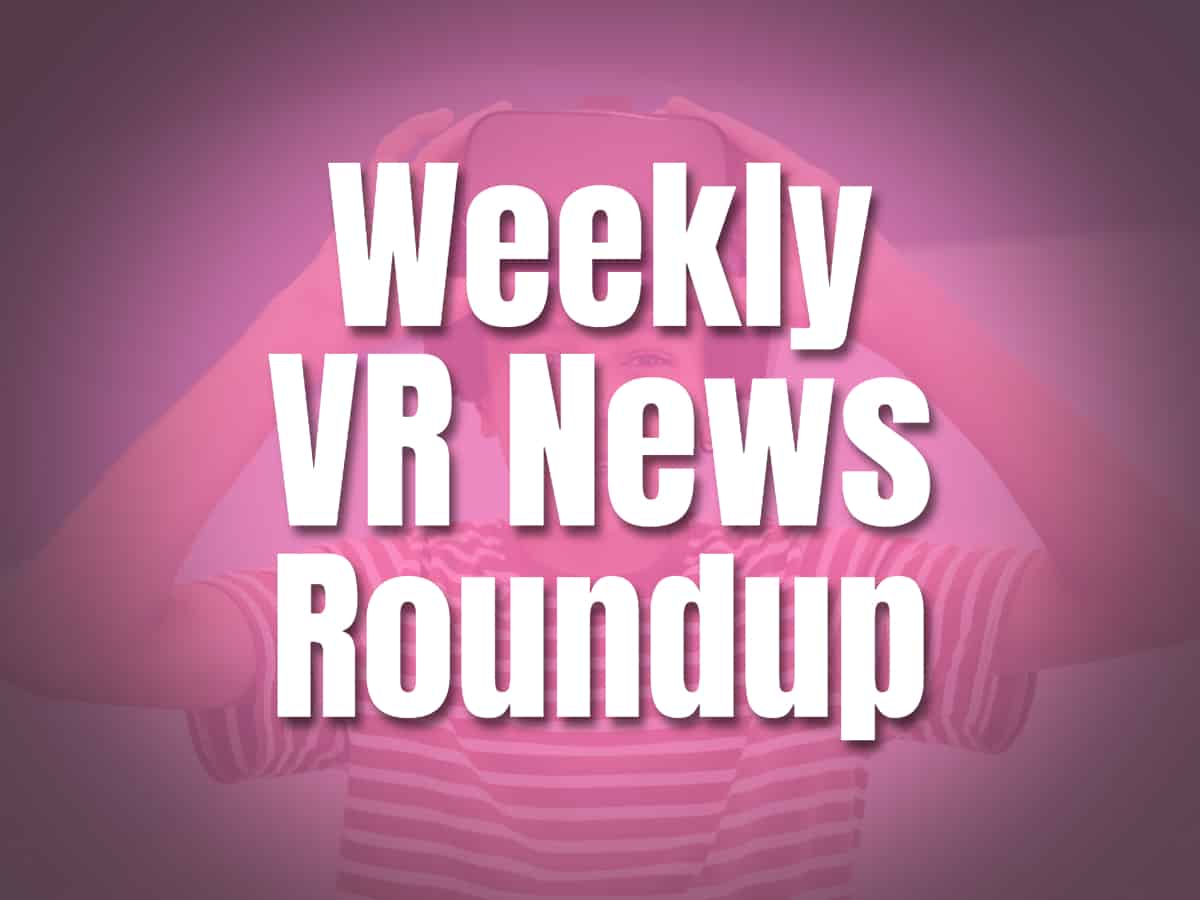 Virtual Reality News Roundup: VR Flakes December 18, 2021
Published
December 18, 2021
under
MORE
Welcome to this week's issue of the VR Flakes Newsletter. Our goal is to deliver the best virtual reality news from the week, all in one place. Get this delivered to your inbox every Saturday along with a surprise inside. Subscribe below on mobile or on the right if you're on a desktop.
In this week's roundup, we'll talk about retail brands joining the metaverse, news about Google's new AR device, and more.
Roblox welcomes Forever21 as it joins the metaverse
Roblox is one of the biggest partners of many big brands in entering the VR world. It has provided opportunities for many of them to showcase their brands in VR.
Today, Roblox Shopping World features Forever21, bringing its shops to the metaverse. This new experience is brought by the Virtual Brand group.
The VR experience lets users put up their own Forever21 shop in the Roblox Shopping World. The experience tasks the users with choosing the best location for the shop. They should explore the city and find a spot where there is good foot traffic. Then, users curate items such as accessories and clothing. Stock them on shelves and display them on mannequins. Players can get creative with arranging them. The best thing about the experience is that there will be new updates to the collections. And this is simultaneous with the real-world physical products of this brand.
A surprise Meta Quest Day
We were all surprised by Meta's new mini holiday in Meta Quest. This mini event happened on December 14 and was the first-ever. The Meta Quest Day showcases cool and unique innovations. These are fictional inventions that have been collected throughout the year. They are great innovations that modify the Quest experience to a new level.
Teasers to this event started with an email message from the fictional Dr. 6DOF. The campaign brings limited quirky giveaways. The event was held to celebrate the Quest community and to connect with fans more.
The Unity Community gets the all-new Meta Avatars
The new Meta Avatar, which is a total replacement of the previous one, is now available for Unity Developers. These avatars have a more playful and cartoonish style.
The new Meta Avatars SDK supports Quest and Windows-based VR platforms. However, non-meta users cannot edit their avatars. They can choose from 32 default avatars instead. The new Avatar SDK will be coming with support from Unreal Engine next year.
Google is hiring for a new unknown AR product
Google is hiring for a new project to build software for an innovative new AR device. This was confirmed through an official job listing. Job listings such as this verify the development of new products announced or unannounced.
At this point, the new AR device is still a mystery and there is no word which device it is. With Meta's announcement of Project Cambria, all are expecting a competing device coming from other tech giants such as Google.
Meanwhile, Mark Lucovsky who has previously worked for Facebook and led significant contributions to the AR/VR operating system, as well as with Microsoft as an engineer developing Windows NT, just started work at Google. He announced that he would be leading the work to develop a new AR operating system.
Stanford's class in full VR
The first class being conducted fully in VR is now being offered at Stanford University. This is the first in the said educational institution. The class is held entirely in VR.
Communication 166 is a course about various angles of emerging VR technology and its use cases. It is being taught by Professor Jeremy Bailenson. The class takes part in VR experience and class discussions are done in VR too.
That's all for now! This week's VR Flakes were fun, we hope you enjoyed them. Let us know what you think about this week's VR news and interesting VR updates. Let us start a conversation here. We'd love to hear your ideas and feedback. Next week, you'll receive even more cutting-edge VR content. Ciao, VR family!