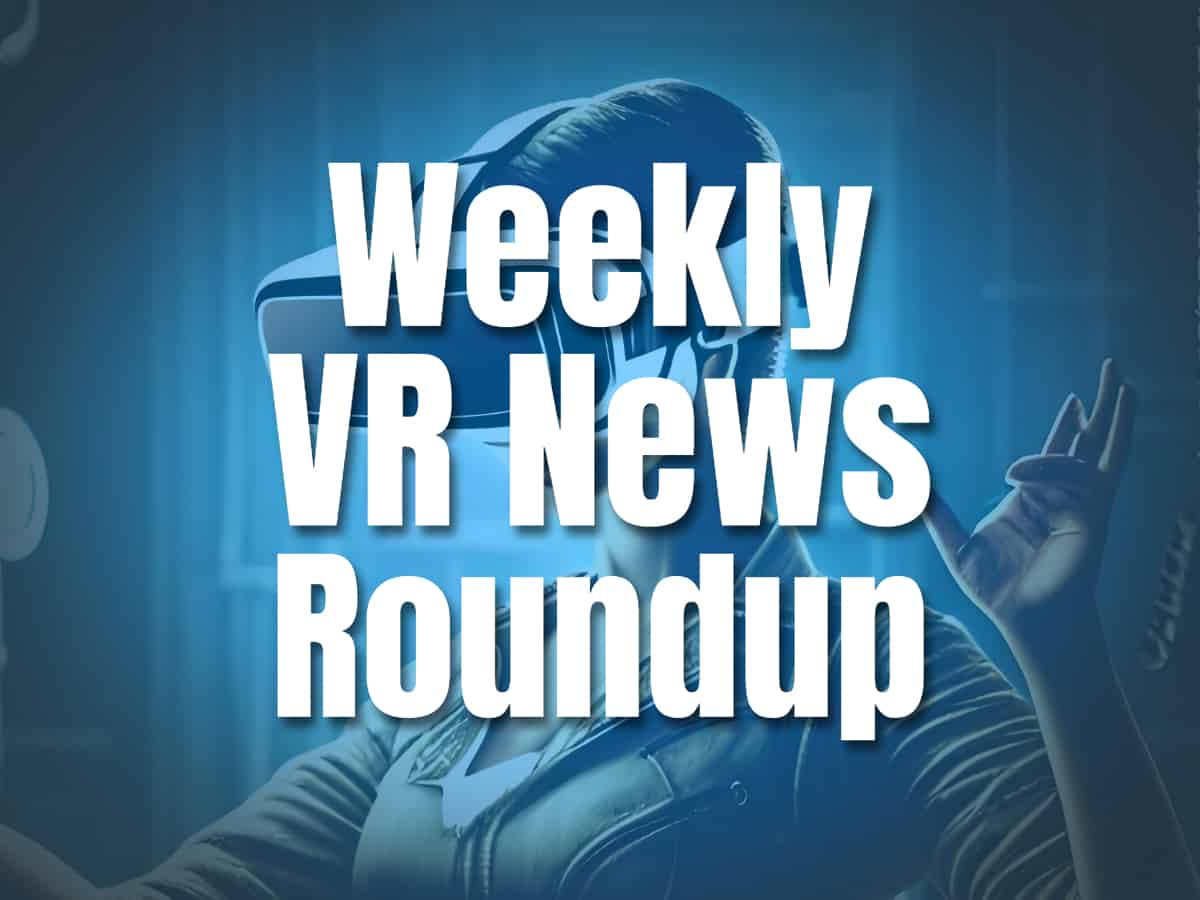 Virtual Reality News Roundup: VR Flakes February 11, 2023
Published
February 11, 2023
under
MORE
Welcome to this week's issue of the VR Flakes Newsletter. Our goal is to deliver the best virtual reality news from this week, all in one place. Get this delivered to your inbox every Saturday along with a surprise inside. Subscribe below on mobile or on the right if you're on a desktop.
This week, we've got the latest news on virtual reality technology and its applications. VR news was abound with the addition of intriguing AR/VR integrations, along with Meta's retention strategy and an unofficial unboxing of everyone's long-awaited PSVR2. Let's dive into this and more!
Meta's retention strategies for attracting younger players into the Horizon Worlds
Meta, the company behind the social VR app Horizon Worlds, is looking to grow its users by appealing more directly to younger teens. The app has been available exclusively to 18+ users in seven countries since 2021 and reports suggest that Meta has looked into ways of lowering this age limit to 13 years old.
The leaked memo, entitled 'Horizon 2023 Goals and Strategy', was allegedly written by Meta Vice President of Horizon Gabriel Aul and outlines the team's objectives for the first half of 2023. Its goal for monthly active users is said to be 500,000 in the first six months of the year, eventually reaching one million cumulative users at some point in 2023. Currently, they are sitting at 200,000 since their December peak according to reports derived from the leaked memo.
In order to meet these goals, the company will open up their platform to teens aged 13-17 as early as March. Furthermore, the team is working with outside studios on building new worlds and experiences for Horizon Worlds. At least twenty new Horizon-hosted experiences built by second-party studios are set to be released throughout this year with five medium hits and one major hit anticipated from them. Finally, flatscreen versions of Horizon Worlds for mobiles and desktop devices are set to come sometime during H1 2023.
With all these strategies put in place, Meta hopes that they can increase interest among younger teens while maintaining safety standards and setting itself apart from its competitors with unique software offerings.
AR takes F1 to your home!
With the new Formula 1 season quickly approaching, companies have begun showcasing their official livery designs for their 2023 F1 cars. One of these is Alfa Romeo's C43 race car, which features a bright red-and-black design that has become one of the most talked about liveries this week.
However, Alfa Romeo has taken things one step further and released an animated 3D model that allows you to view it in augmented reality (AR) from your own home! All you need is a smartphone device and some open space.
Simply visit the JigSpace website or download the free JigSpace app to get started. You can even sample the experience without having to download any additional software using Apple's App Clip feature. Once inside the AR world, you'll be able to use touch controls to manipulate different sizes of virtual F1 cars as well as cycle through a handful of models—some of which are animated.
This is one of the closest experiences you will likely ever get to owning an F1 car in your home! And if you're feeling inspired after seeing Alfa Romeo's exciting reveal, don't forget that the 2023 F1 season kicks off next month with none other than the Bahrain GP. For more information visit their website today!
Quest 3 will launch this year despite workforce reduction
Last November, Meta announced it would be cutting 11,000 jobs to streamline their company for 2023. Despite this major step back, CEO Mark Zuckerberg asserted during the company's earnings call that Quest 3 would be launching later this year and that the headset will transform virtual reality technology platforms going forward.
Zuckerberg said that Quest 3 will feature Meta Reality just like the Quest Pro headset but will not get supported with eye and face-tracking features. He acknowledged that while Quest Pro has a passthrough AR system, Quest 3 likely won't have those same features. His message focused more on the overall performance of both headsets and how they will each contribute to reshaping VR technology for years to come.
It's reassuring to know that despite current struggles at Meta, their mission with VR technology remains a priority and their next-gen headset may be utilized not just by consumers but possibly with AR glasses down the line as well.
The magic of LV: AR dots transform landmarks
Louis Vuitton, in collaboration with Japanese artist Yayoi Kusama, is transforming iconic landmarks such as the Eiffel Tower and the Statue of Liberty with Augmented Reality (AR) technology.
Using Snap's Landmarker Lenses, select users can layer virtual polka dots over a variety of famous architectural landmarks across the globe. This includes scenic sites such as the Arc de Triomphe, the Natural History Museum and London's National Gallery.
Those lucky enough to find themselves at one of these attractions can use their phone to project red, blue, yellow, green, and white dots over the space. The design is based on Louis Vuitton's classic leather products that are seen in their physical storefronts.
Geoffrey Perez, head of luxury at Snap expressed his delight by saying "We wanted to make something on a huge scale that also has a huge meaning: painting the world's biggest landmarks and monuments is also a statement". It is truly spectacular how easily digital artwork can transform any location with such beauty.
This campaign is just another example of a long history of collaborations between Louis Vuitton and Snap which date back to 2019. You can experience this magical collaboration for yourself through their Snapchat page or by visiting one of these beautiful sights!
First Look: Unboxing the all-new PS VR 2
The PlayStation VR2 has been the talk of tech circles for weeks now and it's finally here! Reddit PlayStation VR community members were just lucky enough to get a first look at the unreleased headset and show off what was inside with a 19-picture unboxing.
This first look offers us gamers, content creators and developers a glimpse at what we can expect from Sony's next impressive step toward awesomely immersive virtual reality entertainment!
Check out the unboxing images here. PSVR2 will be officially released on February 22, 2023.
Gaming beyond the TV Screen: Netflix's Squid Game Enter Sandbox VR
Virtual Reality is set to get a huge boost with the news this week that Netflix is partnering up with leading location-based VR experience provider Sandbox VR. The pair have announced plans to develop a fully immersive VR experience of the South Korean television series Squid Game – and it's sure to be amazing.
Players will compete in a variety of unique challenges within the virtual world, similar to the show itself until only one contestant remains standing. Those lucky enough to make it through the competition can watch a video highlighting their journey throughout the competition at the end of the experience.
This is huge news for avid gamers who are looking for something more than traditional TV and big-screen gaming experiences. Sandbox's Squid Game VR experience is due to launch towards the end of 2023, joining other existing Sandbox VR locations around the world. With Netflix entering into this space, expect there to be more collaborations like this in future!
The power of VR in enhancing employee wellness
Virtual reality has long been used for entertainment purposes, but its potential to improve employee wellness is rapidly gaining traction. Technology companies such as Sharecare are harnessing the power of VR to create engaging, personalized experiences that motivate their workforce to stay active and healthy.
Sharecare recently launched a new health program called Get Active, which uses VR technology to help employers motivate their workforce to stay on track with their fitness goals. The pilot program with Lennar Corporation featured a variety of VR games and social VR experiences through Meta Quest 2 headsets distributed to participants.
According to a report from Psychology of Sport and Exercise, participants in the VR group reported significantly lower pain levels and were able to exercise longer compared to the non-VR group. Additionally, many found they had a lower heart rate while playing fun games like Fruit Ninja and Beat Saber.
Sharecare's Get Active program had impressive results, leading it to an 82% engagement rate and a 280% boost in average weekly exercise time among pilot participants. These results demonstrate that when properly applied, VR can be an effective tool for employee wellness initiatives–something that traditional programs often fail to sustain long-term engagement with users. And after experiencing great success with its pilot program in 2021, Lennar is now rolling out the Get Active core offering across its eligible associates this year.
That concludes this week's VR Flakes. We trust you enjoyed the fresh virtual reality advancements this week. Let us know your sentiments regarding them in the comments below. Yet more VR news is on its path to you next week. See you all once again for the following week's roundup. Bye-bye VR family!