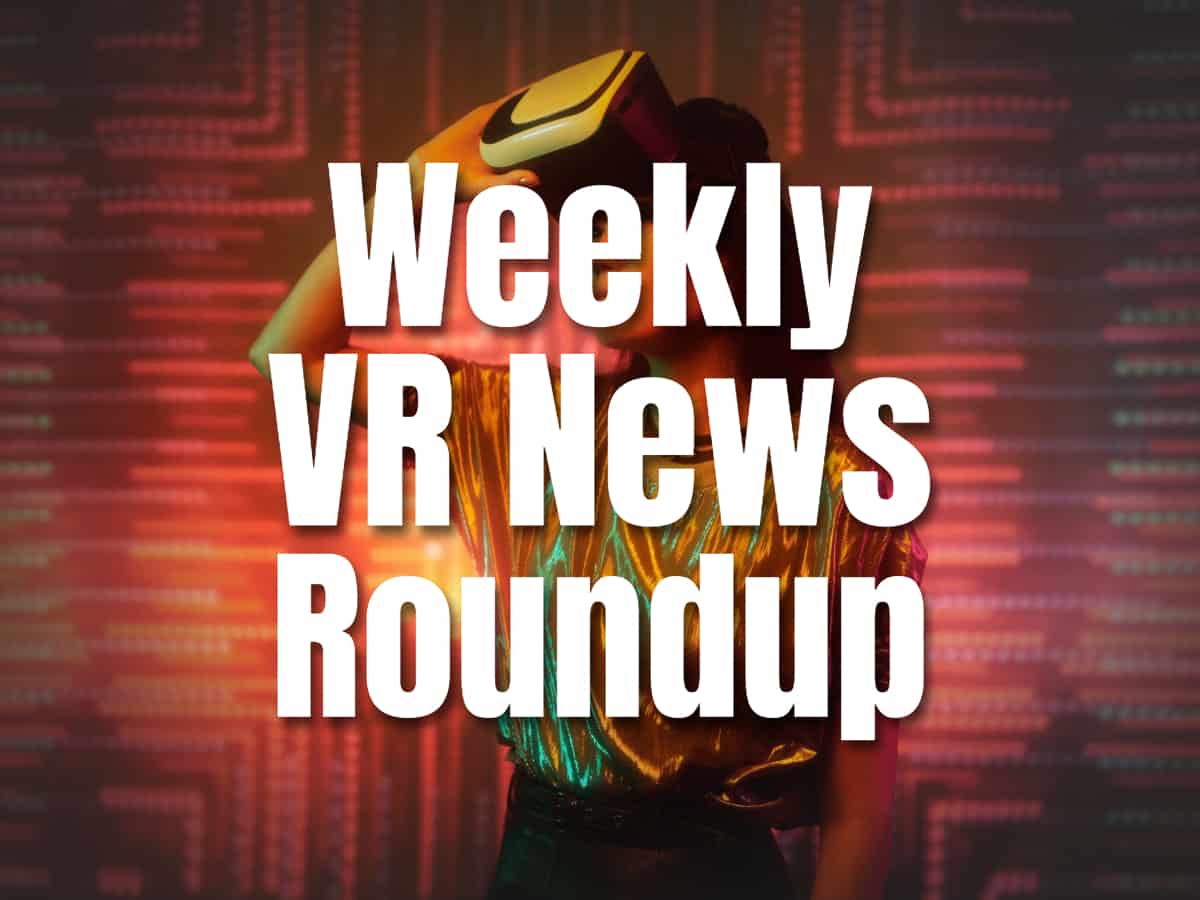 Virtual Reality News Roundup: VR Flakes February 18, 2023
Published
February 18, 2023
under
MORE
Welcome to this week's issue of the VR Flakes Newsletter. Our goal is to deliver the best virtual reality news from this week, all in one place. Get this delivered to your inbox every Saturday along with a surprise inside. Subscribe below on mobile or on the right if you're on a desktop.
Welcome to the VR News Roundup for the third week of February! This week we have all the latest developments in virtual reality technology. Get ready for exciting news about remakes of classic games, Sony's Solaris Offworld Combat 2 leak, and a Gorillaz Music Pack for Synth Riders launching with the PlayStation VR2. Keep reading to learn more about these new and exciting updates in the world of virtual reality.
Snap Inc. introduced Ray Tracing
This week, Snap Inc. announced the introduction of the new Ray Tracing technology to the popular Lens Studio app. This game-changing technology renders more lifelike images on digital objects in augmented reality (AR) experiences, leading to a more immersive and engaging user experience.
The first company to use this exciting technology is Tiffany & Co., a luxurious design house based out of Manhattan, New York. They released the Tiffany Lock Lens that allows people to try on different locked necklace designs just with their smartphones! All you need to do is scan a QR code with an iOS or Android device and then point the camera at your wrist – voila! It's easy to imagine this being used for virtual dress-up or trying out pieces in your home before buying them.
Ray Tracing also makes it possible for users to purchase jewelry straight from inside the app as well! This makes shopping much easier and saves time by avoiding going directly into stores.
For more information about this interesting Ray Tracing technology being used in Snapchat, check out the official release here and learn more about how it can make AR experiences better than ever before.
A new educational experience called Kilo Hōkū (Navigating the Stars) is being used by Punahou School's "Voyaging at Punahou" program to teach students how to navigate open waters using practical star navigation methods. The program is currently being tested by high-school-aged sailors, but the head of Punahou's "Voyaging at Punahou" Program, Joe Loveman, hopes for it to serve as a model for other similar initiatives in the near future.
The program has developed from its original conception into a virtual reality experience. Students set sail on a virtual Hōkūleʻa and travel to various locations guided only by the stars in the sky. The star images used are from NASA, and software programmers from the University of Hawaii have been working with tutors from Punahou to create updates for their immersive Voyaging program.
The unique Kilo Hōkū program is not only teaching students how to navigate on open seas but also providing an exciting and interactive way for them to gain an understanding of Hawaiian culture. For people who desire more information or access to this cutting-edge experience, they can reach out to [email protected].
Kill It With Fire VR: Horrifying spiders experience
Getting rid of spiders is often an unpleasant reality but it can be downright terrifying when you're doing it in virtual reality. Kill It With Fire, an upcoming first-person virtual reality (VR) game, is sure to make some players' skin crawl.
Based on the original PC game released in 2020, the upcoming VR version promises all the same spider-killing action we already know and love. The goal is simple: eradicate eight-legged infestations using the arsenal of anti-arachnid weapons and technology at your disposal. And if you have to cause a little collateral damage along the way, well, that's just the cost of doing business!
According to the game's Steam page, you will battle no less than eight different species of spiders throughout your career as an expert exterminator. You can also take advantage of other interesting features such as a realistic fire simulation system, dozens of side objectives for extra points and unlockables, and even a secret ending for hardcore fans.
Kill It With Fire is currently scheduled to launch later this year on all major platforms such as PC VR (Steam), PlayStation VR, PlayStation VR2, and Meta Quest VR headsets. If you want more information visit their official website here!
A classic Sega Dreamcast game is now available for all
RapidEyeMovers, a British studio specializing in creating Casual Arcade titles for Virtual Reality platforms, has announced the launch of their latest project - C-Smash VRS - a remake of their classic arcade game Cosmic Smash for the PlayStation VR2.
The game, which was previously only available in Japan and Europe, will take full advantage of the upcoming PlayStation VR2 technology to provide a totally immersive gaming experience. Jörg Tittel, director of RapidEyeMovers, announced earlier this week on the official Sony blog that the game would feature not only single-player but also multiplayer game modes when it officially launches this March.
Cosmic Smash is best described as a mix between squash and Breakout – the player's goal is to destroy target tiles by bouncing a ball using their virtual racket. With the advent of Virtual Reality technology, RapidEyeMovers' remake – C-Smash VRS – promises to reinvent the original classic into an even more riveting experience through the full implementation of Virtual Reality headsets and PlayStation VR2 Sense controllers. Gamers can download a demo version via PlayStation Store and look forward to an official release date soon.
Sony's Solaris Offworld Combat 2 leak
Sony recently had a leak on their German PlayStation site that listed four previously unconfirmed games coming to PSVR2, one of which was an unidentified sequel to First Contact Entertainment's Solaris Offworld Combat.
The games were listed with a subheader specifically labeling "Solaris Offworld Combat 2" in the gallery area and trailer of the original game and even further confirmed by its tags accompanying it on Sony's website.
While First Contact Entertainment declined to comment, it posted a tweet with "More details coming soon" which indicates developments for this mysterious sequel.
It is possible to assume that the four games mentioned in the gallery section (with no release dates provided) may perhaps be included in Sony's launch window titles mentioned earlier this year where they asserted they were planning more than 100 upcoming titles for PS5-powered VR systems.
We'll have to wait and see how this pans out, but with all the indicators pointing in one direction right now it seems we can look forward to an official announcement of Solaris Offworld Combat 2 very soon!
Synth Riders has released a Gorillaz Music Pack to coincide with the launch of PSVR 2.
Rhythm game Synth Riders is adding a 7-song Gorillaz Music pack to mark the launch of the "Remastered Edition" of the game for PlayStation VR2 on February 22, as well as its availability for previous-generation PlayStation VR owners. The pack will also be available for other platforms supported by Synth Riders on February 23 at 10 am Pacific, including Quest, Steam, and Viveport. The songs will cost $1.99 each or $10.99 as a bundle.
The Synth Riders Gorillaz Music Pack features major hits like Feel Good Inc, Clint Eastwood, Dare, On Melancholy Hill, and many more.
The Remastered Edition of Synth Riders promises improved graphics and gameplay performance over the original version, as well as an added headset rumble feature when colliding with obstacles in-game. Fans of the game have previously enjoyed music packs from bands such as Muse and The Offspring among others.
This concludes this week's VR Flakes. We hope you enjoyed this one until the next. We are happy to share all of these juicy tidbits in VR. Let us know what you think of this week's noteworthy announcements and innovative VR developments. Let's have a conversation here. Your opinions and comments are always welcome. Coming your way next week is more of the hottest VR technology. Ciao VR family! Until the next VRNews roundup!