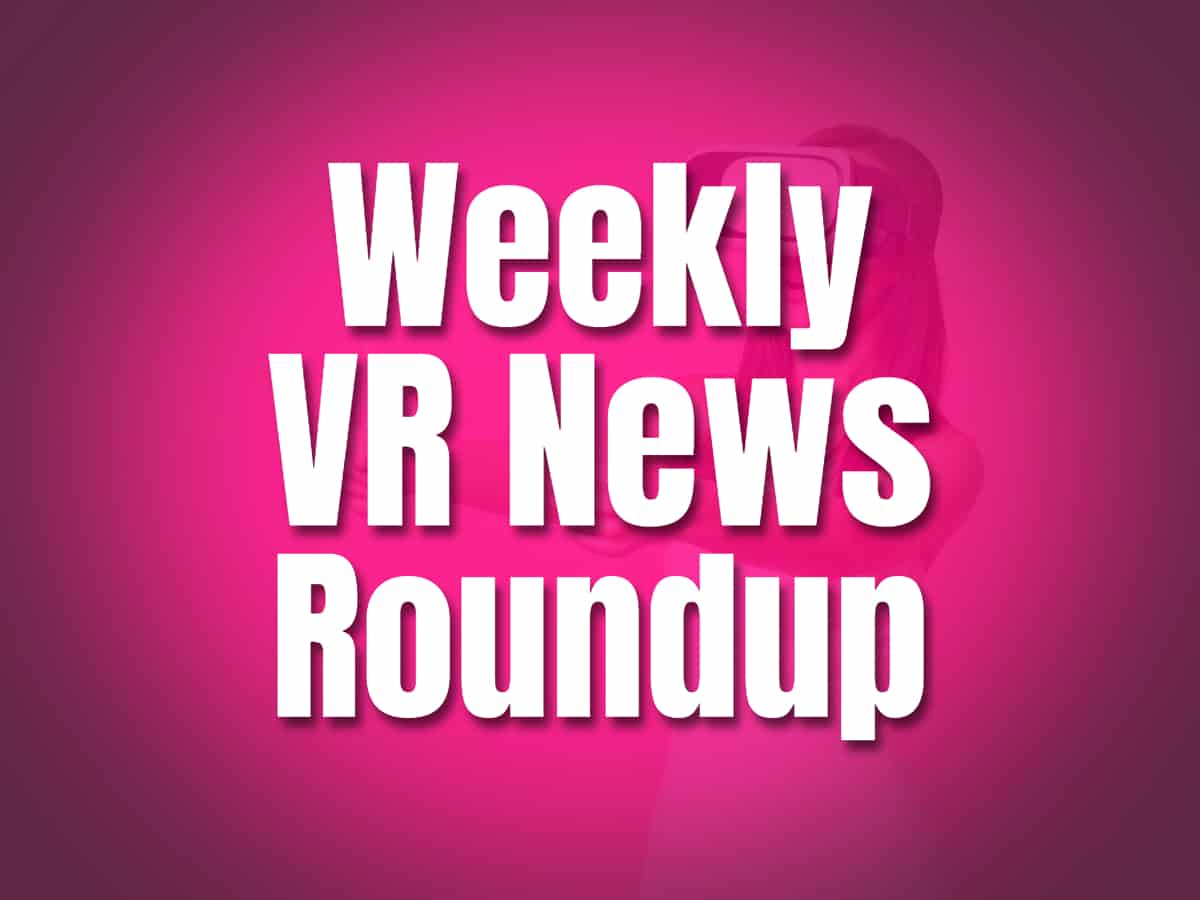 Virtual Reality News Roundup: VR Flakes February 19, 2022
Published
February 19, 2022
under
MORE
Welcome to this week's issue of the VR Flakes Newsletter. Our goal is to deliver the best virtual reality news from the week, all in one place. Get this delivered to your inbox every Saturday along with a surprise inside. Subscribe below on mobile or on the right if you're on a desktop.
In this week's roundup, we'll discuss what's new in virtual reality for our listening pleasure. We'll also discuss what Microsoft and Meta are doing to improve consumers' overall VR experiences, among other things.
Niantic and Sony collabs to bring new audio AR technology
A new project by two popular tech companies promises a new way of experiencing AR through a new AR audio technology. LinkBuds by Sony is being used to improve the audio experience in Niantic's AR game Ingress Prime. LinkBuds, a wireless headphone, allows users to hear both real-world and virtual-reality sounds at the same time.
LinkBuds changes the experience while playing the AR adventure Ingress Prime. This Sci-fi AR game lets users use OpenStreetMap and Google Maps to create a citywide geocaching game to capture the flag. While playing, players can use the LinkBuds to immerse themselves in the AR world without shutting out the actual world, resulting in the best augmented reality experience.
This partnership is only the start of Niantic and Sony transforming how we interact with new technology in the Augmented Reality world. These firms will likely provide more AR-enhanced experiences in the future.
No more public hubs for a safer AltspaceVR
Microsoft is working to make the AltspaceVR platform a more secure metaverse environment. This time, they made significant adjustments, such as eliminating the public hubs entirely. AltspaceVR has been Microsoft's social VR testing ground for many years, where they try out upgrades to their avatars and other things.
All public social hubs have been removed, and the platform now needs a Microsoft account to join. Microsoft has also used a default safety bubble to establish personal boundaries between users, similar to what Meta did lately with Horizon Worlds and Horizon Workrooms. By default, new guests who join events are also muted.
A new tool in VR for music creators
Good news for music creators and music lovers. Virtuoso Music Maker is a new VR music tool soon to hit Quest and SteamVR in the upcoming month. This coming March, the app is expected to launch on these platforms. The maker of Virtuoso Music Maker, Reality Interactive, will fully launch the VR tool on March 10, 2022. This third-party title will be published by Fast Travel Games.
The VR music tool will make it easy for music creators to create music using VR tools. It is meant to make it easy for both experienced and inexperienced music tool users. The app is loaded with different VR instruments to create music and do remixes from the app's community. The tool can record both music and vocals. It comes with a tutorial for new users to acquaint themselves with the tools. Currently, it has six VR instruments available and a virtual microphone.
No Man's Sky: Sentinel enhanced combat
It is safe to say that there are not many enhancements we are wishing for in a game like No Man's Sky that hasn't yet arrived in the game. It is a fairly optimized game for VR and the gameplay experience is already great. But the developers add more to love about the game as they make the latest improvements.
Update 3.8 which they call the Sentinel brings better positioning of player weapons for better aiming as well as giving the sentinels a big ability boost in the game. The sentinels or the police drones now have more engaging PvE action. Included in the update is the ability to create a mech buddy who follows you around and helps you in combat. The complete list of changes included in the update can be found here.
Quest 2 fake legs
The whole virtual reality community would probably agree that full-body avatars are the best way to represent oneself in VR. Although most people would probably not bother, developers are constantly contemplating how to provide the greatest individualized experience and identity in the metaverse.
In a recent Instagram impromptu Q&A session with Andrew Bosworth, Boz stated that full-body avatars may not be possible on Quest. Inside-out tracking is presently being used in Quest 2, and it can only estimate and track the location of the chest and arms, but not the feet. As a result, Meta's sole choice for providing a complete body figure on avatars is to use fake legs. Boz further noted that the reducing size of headsets will make it more difficult to estimate the position of the legs and feet.
VR experiences to check out this weekend
Magic: The Gathering Virtual Art Exhibition
VR Art Show
Enter Kamigawa's universe. Fans of the popular trading card game will be surrounded by everything MTG at this online event. Starting this February 18th, 2022 (Fri.) 10:00 AM to February 24th, 2022 (Thu.) 9:00 PM (JST).
Alex Honnold: The Soloist
VR Documentary
This two-part documentary, available on Oculus TV, takes viewers on a fresh expedition with the legendary solo climber best known for the award-winning documentary Free Solo.
Startenders
VR game coming to PS VR and Quest
Mix intergalactic cocktails and become the bartender for the galaxy's finest.
Drums Rock
Rhythm VR game on Quest App Lab
This promising VR game brings heavy metal into VR, as well as monstrous enemies in a fun refreshing rhythm VR adventure.
Tale of Onogoro
VR anime adventure
The game celebrates Japanese anime art and style. Mixed with steampunk elements, meet Haru the Japanese high priestess as you battle giants.
That's all for now! This week's VR Flakes were fun, we hope you enjoyed them. Let us know what you think about this week's VR news and interesting VR updates. Let us start a conversation here. We'd love to hear your ideas and feedback. Next week, you'll receive even more cutting-edge VR content. Ciao, VR family!