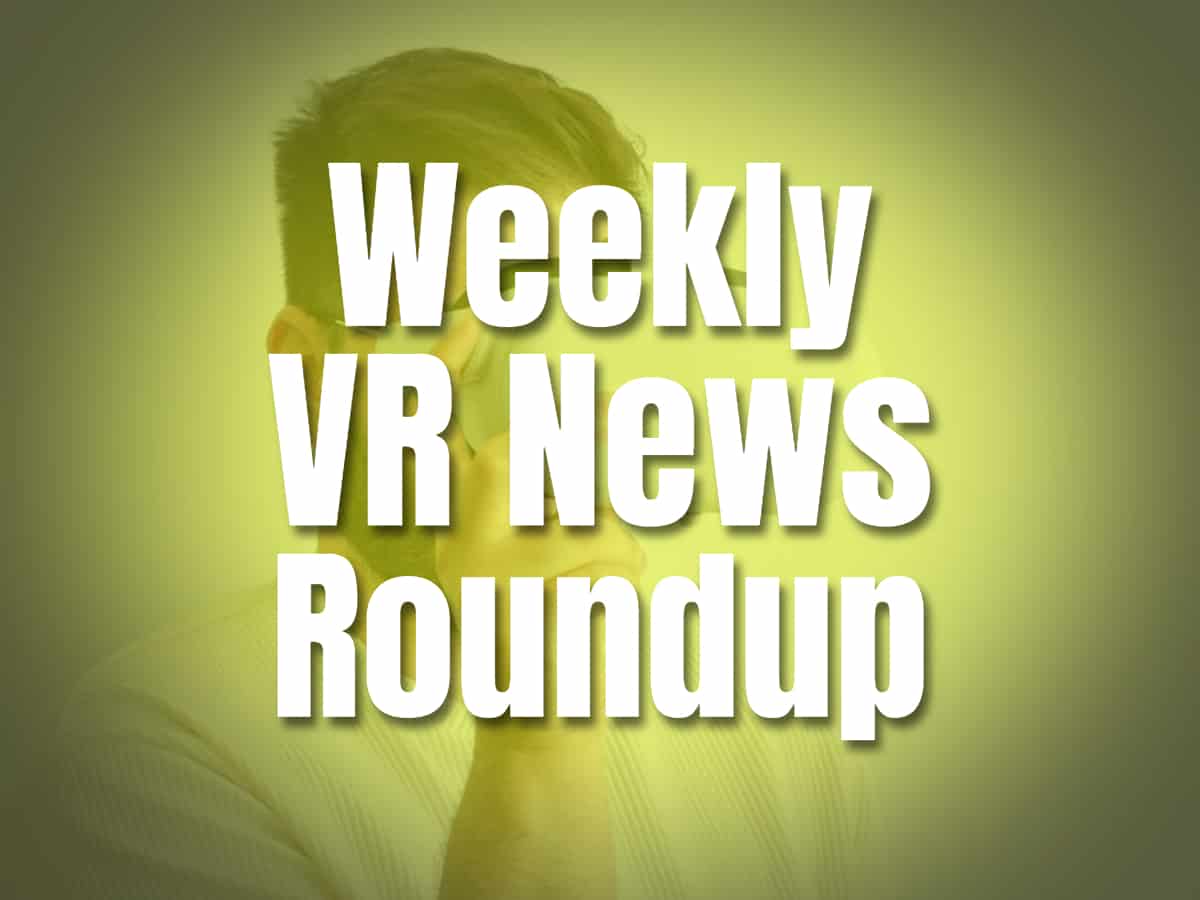 Virtual Reality News Roundup: VR Flakes February 4, 2023
Published
February 4, 2023
under
MORE
Welcome to this week's issue of the VR Flakes Newsletter. Our goal is to deliver the best virtual reality news from this week, all in one place. Get this delivered to your inbox every Saturday along with a surprise inside. Subscribe below on mobile or on the right if you're on a desktop.
Let's dive into the world of virtual reality this week - from Horizon Worlds' members-only realms and the newest PlayStation VR releases to special collaborations crafted by Samsung, Google, and Qualcomm. We'll also explore cutting-edge augmented reality technologies and much more. So let's get started!
Horizon Worlds exclusive member worlds on Alpha Test
Meta this week announced that it has given a select group of users the ability to grow and moderate their own communities by creating "members-only worlds." This exclusive experience is only available to those involved in the ongoing alpha test. These closed spaces feature exclusive VR content accessible by a hand-picked group of Horizon Worlds users.
The alpha test for this feature allows each member world to accommodate up to 150 people at a time, with 25 concurrent visitors in each space. According to an official press release, these exclusive worlds can be used for various purposes such as organizing book clubs, attending support groups, catching up with friends and family remotely, or simply hosting parties in their own controlled environment - provided they adhere to the guidelines set by Meta's Code of Conduct for Virtual Experiences.
Here, users can engage in activities such as organizing book clubs, attending support groups, meeting with family and friends, and more with these designated members-only worlds providing them with an exclusive virtual experience free from prying eyes.
Creators have total control over who has access to their world setting their own rules for entry, moderation roles for other trusted group members, and how visitors can behave while there; all within Meta's Code of Conduct for Virtual Experiences.
Moreover, creators have the flexibility to share moderation responsibilities with other trusted members or even allow visitors to enter the world without a moderator present if they choose while still having the ability to report any inappropriate behavior displayed by other visitors.
Rounding out this update, Meta will be bringing its social VR metaverse beyond just VR headsets with mobile support coming soon and eventual web access so that everyone has the opportunity to jump into Horizon Worlds' community-driven engagement loop.
Meta has taken a step closer to acquiring the fitness app Supernatural
Meta has taken a step closer to potentially acquiring the fitness app Supernatural. Despite The United States Federal Trade Commission's attempt to block the deal, US District Judge Edward Davila delivered a sealed ruling denying the FTC's request for a preliminary injunction.
As reported by Bloomberg, Judge Davila additionally imposed a temporary restraining order which stops Meta from closing the transaction for one week while the FTC decides whether or not to appeal his ruling. The investigation into Meta's competitive practices was opened in late 2021 concerning creating a potential monopoly in the relevant fitness VR market.
The acquisition of Supernatural would still mean that competition within the fitness VR market would be reduced, however, it is unclear at this point if there will be any force blocking its completion. If allowed to go through, such an acquisition would bring more customers under one roof, and help expand the reach of both Meta and Supernatural services much further than they could have gone independently.
3 Powerhouses Come Together on XR
At Samsung's Unpacked event, the company made a sweeping announcement to partner with Google and Qualcomm to create new Extended Reality (XR) hardware. While this was not the main focus of the event, it represents an important move forward for future VR/AR technology.
Samsung President TM Roh invited Cristiano Amon, President and CEO of Qualcomm, and Hiroshi Lockheimer, SVP Platforms and Ecosystems at Google, up on stage during the keynote to brief attendees about their ongoing partnership. Amon spoke about how Qualcomm is actively working on new XR technology with Samsung.
In an interview leading up to the event with the Washington Post, Roh gave more details about Samsung's plans for XR including possible service partnerships with Meta and Microsoft. Roh also hinted that their XR platform could be unveiled "not too far away" while staying tight-lipped on what exactly that product would be.
As customers gradually become interested in immersive technologies such as virtual reality and augmented reality, Samsung is betting big on this movement by creating exciting products and services which are sure to make XR an integral part of life for many people across all generations. With Google, Qualcomm, and Samsung joining forces together, all eyes will be eagerly focused on where this innovative alliance takes us next!
Echo VR's Demise - What Led to its Shutdown
One of the longest-running multiplayer VR games is shutting down. Echo Arena and Echo Combat, developed by Ready at Dawn and Meta, will officially end on August 1st, 2023 at 10 am PT. It was one of the most popular VR experiences available, but unfortunately, its run has been abruptly cut short.
In an effort to soften the blow, Ready at Dawn and Meta are dishing out freebies like all Epic and Superb rarity chassis/booster/bracer sets from the past six seasons, all chassis variants, all previous event awards, and some previously unreleased rewards. This may be cold comfort for players who have dedicated hours or years into Echo VR's multiplayer experiences but it is certainly a nicely preemptive goodbye gesture from the development teams.
So what led to Echo VR's shuttering? According to an official release: "Ready At Dawn is working on our next project and are consolidating studio support to work on it." These two studios have declared that their next project requires focus more than they can spare on maintaining Echo Arena and Echo Combat any longer. As sad as this might be for enthusiasts of this game experience, players can take solace in recognizing that these two teams are continuing on with something just as promising in the future.
Augmented Reality on Wheels: Audi's Actisphere
German automotive manufacturer Audi recently unveiled a new concept SUV that goes beyond traditional driving experiences and into the realm of augmented reality (AR). The Actisphere vehicle features a range of over 600 km, 800-volt charging technology, and no local emissions. Not only that, but it also supports AR technology.
The Augmented Reality technology in Audi's Activesphere enables interactive 3D content to be displayed over the real world with the help of AR glasses. This transforms navigation, driving status, and controls within the vehicle for both driver and passengers in an interactive and intuitive way.
Audi claims that this system can detect when an occupant is focused on a part of the console, providing them with more detailed information. Passengers can then use hand gestures to interact with the controls, enabling them to adjust various settings such as adjusting the interior temperature or controlling their music without having to touch any physical buttons or knobs. Drivers are also able to focus on their navigation without distraction by taking advantage of augmented reality overlays on their windshields.
In addition to making driving easier and more efficient, Audi states that they hope this technology will improve safety levels within vehicles as it reduces clutter from physical panels while allowing passengers to access data quickly and easily. According to Oliver Hoffmann from Audi's Board of Management for Technical Development: "The interior becomes a place where the passengers feel at home and can connect to the world outside at the same time."
Overall, Audi's latest Actisphere concept offers up a glimpse into one possible future for cars; one where augmented reality provides drivers with an immersive experience that gives them complete control over their environment. It may still be years before these technologies become mainstream but it's certainly exciting to see what manufacturers are cooking up!
Quest Unveils Enhanced Dev Tool for Apple's M-Series Chips
Last week Meta unveiled its latest version of the Meta Quest Developer Hub tool, which has been optimized to work natively on Apple's M-series chips. This support allows developers who have Mac computers with M-series processors more efficient performance when working with VR applications.
This toolset, known as the MQDH, is a collection of various tools for easier VR development on Quest. Not only does it provide a way to manage files and the headset itself but it also provides access to vital SDKs from Meta and even has profiling and optimizing tools specifically designed for VR projects.
The updated version of the MQDH now supports ARM64 architecture for all compatible computers running macOS - something missing from previous iterations in 2020. With this new support in place, booting times will be improved along with overall experience with regard to efficiency and performance.
VR Game Updates: Releases, announcements, and more
The virtual reality gaming world has been abuzz with news this week, as several major releases and announcements have been made. Here is February's VR game list to check out!
Broken Edge: The Viking
February 15 release on Quest 2, PC VR
Cradle of Sins is back
February 22 playtesting on PC & VR Cross-platform
Retropolis: Never Say Goodbye
Major VR platforms later this year
Barbaria
February 9 release on Quest, PC VR
Windlands 2
February 2 release on Quest 2
Drop Dead: The Cabin
February 16 on Quest 2, Pico 4
PSVR 2 February 22 game releases
Horizon Call of the Mountain
Resident Evil Village
Gran Turismo 7
Star Wars: Tales From The Galaxy's Edge – Enhanced Edition
Cities: VR – Enhanced Edition
What the Bat?
Pavlov
Fantavision 202x
Kayak VR: Mirage
Altair Breaker
Dyschronia: Chronos Alternate – Episode 1 and 2
Kizuna AI – Touch the Beat!
The Tale of Onogoro
The Last Clockwinder
Cave Digger 2: Dig Harder
Townsmen VR
Zombieland: Headshot Fever Reloaded
Tentacular
Cosmonious High
That concludes another installment of VR Flakes. That was exciting! We wish you enjoyed being consistently in the know with all the newest things in the VR world that none of us dare to skip out on. In the upcoming week, anticipate more news in the virtual realm. Meet you here in a week's time. Goodbye, VR buddies!