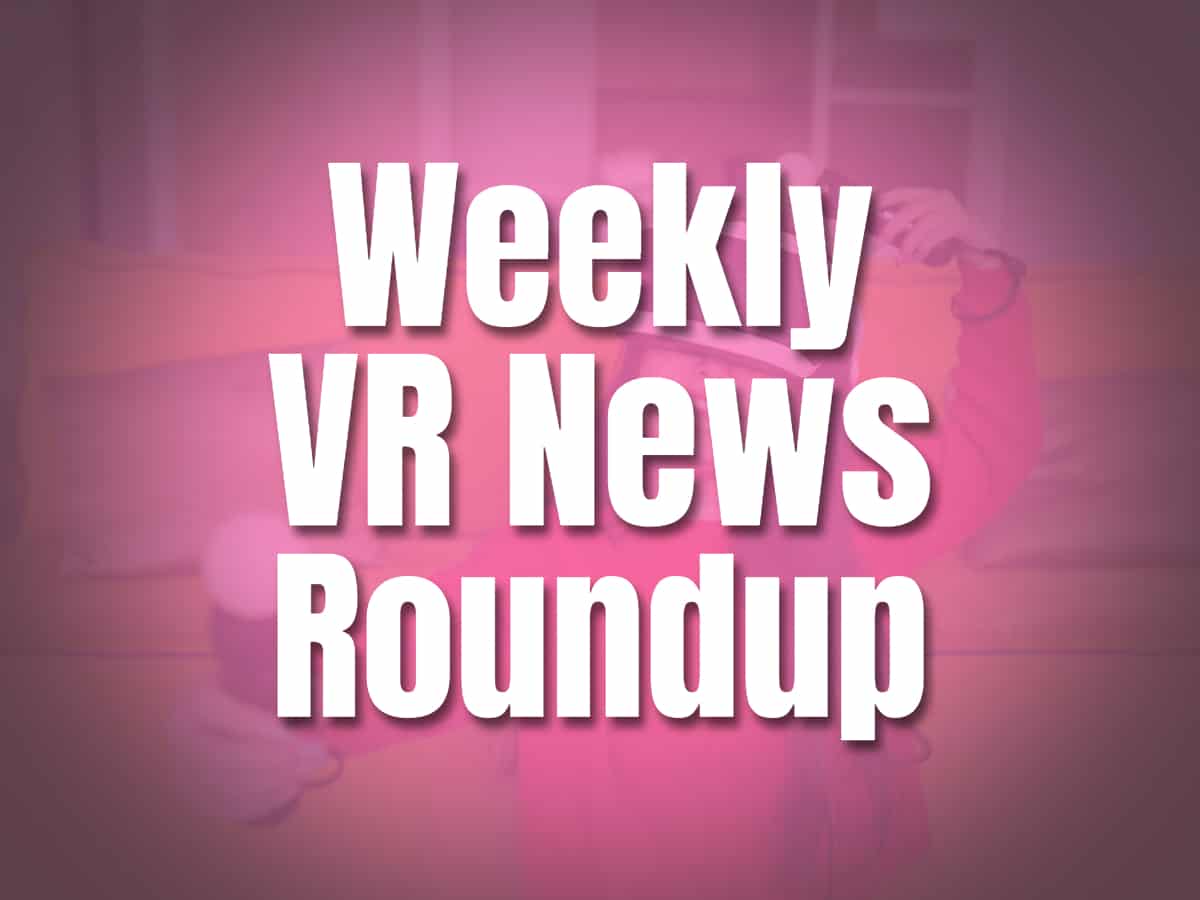 Virtual Reality News Roundup: VR Flakes January 15, 2022
Published
January 15, 2022
under
MORE
Welcome to this week's issue of the VR Flakes Newsletter. Our goal is to deliver the best virtual reality news from this week, all in one place. Get this delivered to your inbox every Saturday along with a surprise inside. Subscribe below on mobile or on the right if you're on a desktop.
We'll talk more about significant applications of VR developments in this week's roundup, as well as some new discoveries you should be aware of. During the previous weeks, we were all enthralled by the latest innovations that helped us envision the future of virtual reality. Now is the time to concentrate on their applications and how they are transforming not only the technology but also the human world.
The restoration of Notre Dame Cathedral in VR
Notre Dame Cathedral was restored to its full glory. When the massive fire on April 15th, 2019 broke, it left massive damage to the structures of the magnificent building. This January, the VR world brings it back to life. The immersive VR experience will take people to a time when the cathedral was in its prime, that is 850 years ago.
This VR immersive experience is made possible by the developers Orange and Emissive in association with the Mayor of Paris and the Church. See the historically accurate restored cathedral in VR starting January 15th. Before taking over the world, the VR experience is expected to make its way around Paris first. Tickets for the Eternal Notre Dame are available here.
Patients can now access healthcare in VR
Patients with an HTC Vive Flow and Focus 3 headset will now be able to access healthcare using VR. HTC partners with XRHealth to bring healthcare into the metaverse via virtual medical rooms. Patients can visit these virtual clinics and meet with the doctor and the therapist in real-time. This is applicable for physical therapy, occupational therapy, and pain management.
XRHealth has developed a unique system that connects patients to healthcare professionals. They have comprehensive therapeutic care solutions that allow for patients to receive treatments without leaving the comfort of their homes. Patients and doctors can start experiencing virtual medical care using Vive Focus 3 starting February 1, 2022, and the Vive Flow in the Spring of 2022.
Studies show a simple solution to VR motion sickness
Motion sickness is one of the common issues after an immersive active VR game. You are lucky not to have any, but it can happen to anyone. It can affect VR enjoyment. For many years, many have been looking for possible solutions. That includes hardware and software solutions. But the answer could be as simple as the right-flavored chewing gum for you.
In a recent study, researchers found that the distraction of chewing a gum is enough to diminish the triggers of nausea during and after active VR immersion. The flavor of gum could also affect the levels of visually induced motion sickness (VIMS). PS VR2 is able to do that without the gum. The company confirmed that they will be using headgear-based haptics where subtle vibrations can be triggered to fight motion sickness.
AmazeVR brings an additional $15M for VR concerts
A new round of funding for AmazeVR has been announced, with the goal of bringing epic concert experiences to VR. The total funding now stands at $30.8 million. The company plans to offer incredible VR concert experiences in theaters as well as at-home headsets in the near future.
Megan Thee Stallion will perform in the company's first immersive concert. It will make its debut this Spring at AMC theater activations. The concert is expected to use 9K cameras to capture artists, Unreal Engine environments, and more than 100 headsets at once.
The company is making drastic efforts to join the popularity of the growing metaverse. This could be the future of concerts both in theater and at home entertainment.
A new headset with the power of PC in a standalone device
Powerful and wireless, that's a great combination we want to hear about a headset. There's a new retro-looking headset in town. It's about to kick start soon, promising developers will get all the fun. Yes, you heard it right. It is expected to be powerful, pricey, and not for consumers.
The Simula One by the company SimulaVR is unique in that it will allow developers and others to use Linux natively on a virtual screen for work. SimulaVR is also behind the open-source VR Linux distro.
The following specs and price range were released:
Early birds will get the special price of $2,499. During kickstart, customers will get it at $2,799 and $3,500 MSRP after the campaign.
VR game releases coming your way soon
Don't miss these great games releasing on different platforms soon!
Hitman 3: Year Two
Coming to PC VR
Release date: January 20, 2022
Warhammer 40K: Battle Sister
Coming to Steam VR
Release date: March 8, 2022, based on Steam listings
Nock
Coming to Oculus Quest
Coming Soon
Zenith: The Last City
Coming to all major VR platforms
Release date: January 27, 2022
Anshar 2: Hyperdrive
Coming to Oculus Quest
Release date: January 20, 2022
That's it for another round of our weekly VR Flakes. That's fun! We hope you liked the latest news in the VR world. Tell us your thoughts about them in the comments below. More VR news coming your way next week. See you here again for another week's roundup. Ciao VR fam!