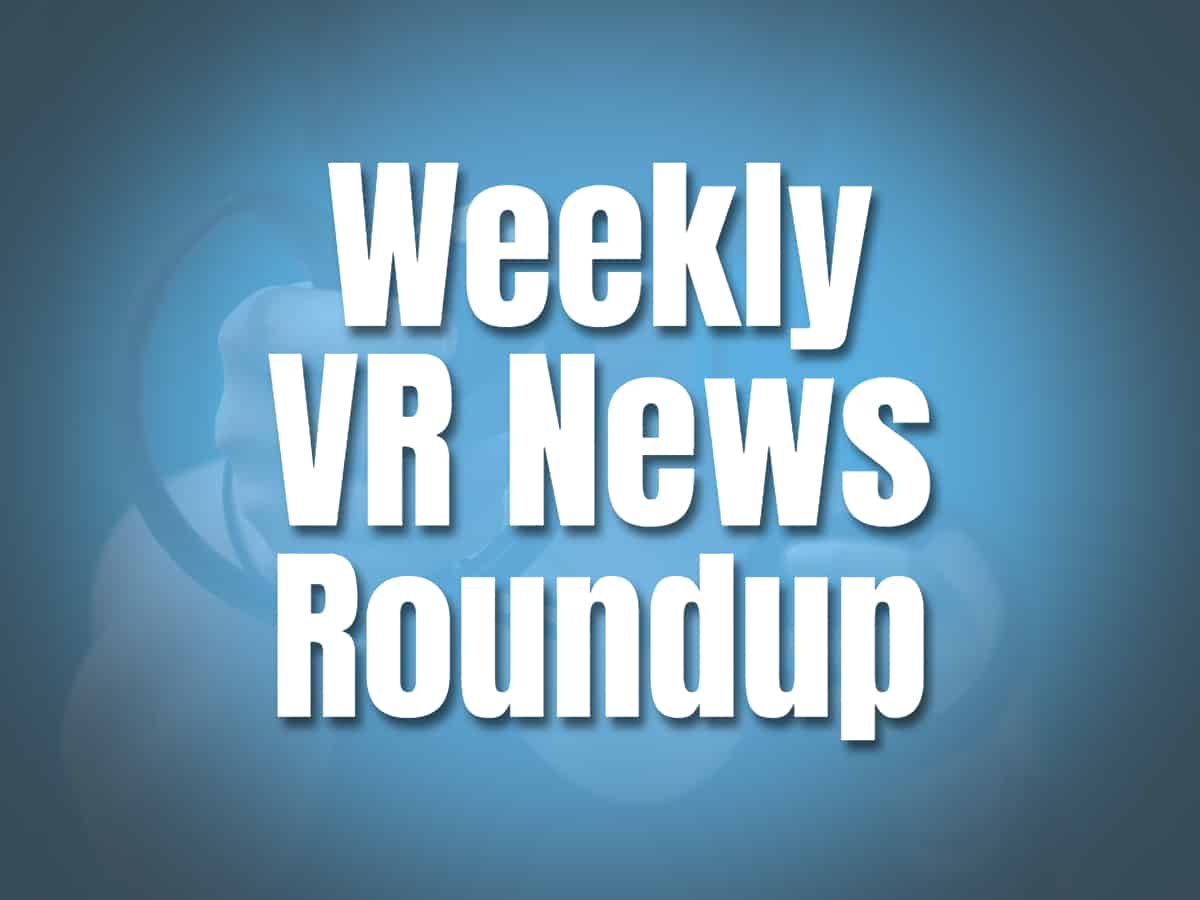 Virtual Reality News Roundup: VR Flakes July 10, 2021
Published
July 10, 2021
under
MORE
Welcome to this week's issue of the VR Flakes Newsletter. Our goal is to deliver the best virtual reality news from the week, all in one place. Get this delivered to your inbox every Saturday along with a surprise inside. Subscribe below on mobile or on the right if you're on a desktop.
In this week's roundup, we have some interesting news about a new consumer competitor headgear. We also have some interesting updates and developments in the virtual reality world to share. We're delighted because they're keeping VR relevant and exciting as time goes on.
Lynx R1: XR2 AR-VR Hybrid will be made affordable by 2022 planned release
Lynx announced a hybrid headset aimed at enterprises and professionals. It was initially announced to cost around $1500. This was announced last year. Now the tides have changed and it seems they are taking another path. CEO Stan Larroque announced a drastic shift in their approach this week. The headset can now be expected to ship at just "a few hundred dollars".
No exact price has been mentioned. But the headset is clearly intended to compete against other affordable options in the consumer market. Another thing to note here is the shift seems to be targeted more towards consumers. How is that now possible?
The company explains that prior lenses required costly eye-tracking sensors. This is to compensate for a narrow eye box. But the new lens design has a considerably larger eye box. The Lynx R1 has dropped eye tracking because it is no longer required for the lenses.
They're also considering taking a risk on reduced profitability to compete in the consumer market. They hope to make up for it with higher-priced business sales and fees from a future app store. The Lynx R1's app store will include VR, AR, and even apps that can transition between them at will. Keep an eye out in the coming weeks for demonstrations of games operating on the headgear.
VR Surgical Training Platform gets $27M Series B funding
Osso VR has raised a total of $27 Million for its Series B funding. A year ago, the surgical training platform had raised $14 Million for Series A developments.
Osso VR is a virtual reality medical teaching platform that is utilized in more than 20 countries. It offers medical practitioners an immersive and realistic VR experience. This allows them to conduct surgeries more effectively. According to research, it improved overall surgical performance by 230 percent to 306 percent of medical professionals that took part in the program.
What this signifies to us is really important. We may be certain that our medical experts are well-trained and capable of executing life-saving treatments to the best of their abilities. It is possible to save more lives. Another example of how virtual reality is altering the world is in the medical field, where it is helping to save more lives.
Synth Riders and OhShape collaborate to release a new music pack
Both Synth Riders and OhShape get the jazzy beat of the French electronic band Caravan Palace. The collaborative music pack was freshly released yesterday.
The new music pack appeals to those who love swingy songs. Both games will release a paid DLC which includes five songs from Caravan Palace.
The two studios collaborated with LIV to host a mixed reality competition for its gamers. On July 9th, the Caravan Palace Music Pack was released for both games. They are both available on Steam and Oculus. Songs cost $2 each or $8 for the entire collection.
New VR Games and Updates
Blair Witch VR surprise launch on Rift
This week, on June 6th, the Oculus Rift edition of Blair Witch was just released. This game is available for $29.99. This popular horror game will also be available on Quest as a full port version of the original game in VR.
Fruit Ninja VR 2 is coming this year with Archery
Another well-known game makes its VR launch for the second time. This game is widely recognized as a famous smartphone game in which you swipe to cut fruits in two. This game was initially released in VR in 2016. Now it's returning as Fruit Ninja VR 2, which promises to be even more entertaining. Sword swinging is more enjoyable, and archery and a wider environment to explore will be available.
Bullet hell shooter YUKI joins the best VR games lined up for July launch
YUKI will be available for Oculus and SteamVR in a few weeks. YUKI is a pick-up and play game in which you use your hands to control the movements of the action figure Yuki. Join him in his quest as he faces obstacles of varying difficulty and battles adversaries. The game will be available for Oculus Quest, Rift, and Steam VR headsets on July 22nd.
We hope you enjoyed this week's VR Flakes. Tell us what you think about this week's VR news and exciting VR updates. Let's start a discussion here. We love to hear your feedback and comments. More of the latest VR stuff coming your way next week. Ciao VR fam!