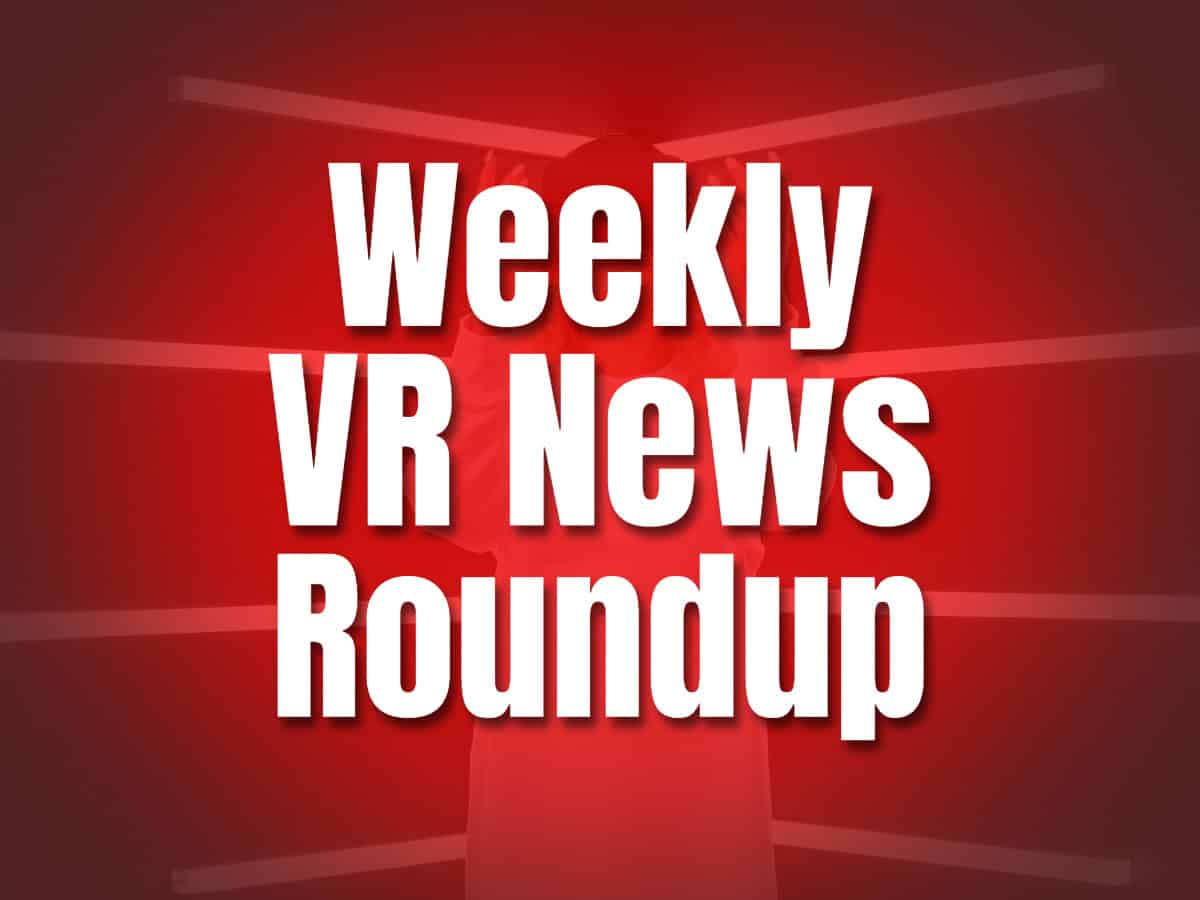 Virtual Reality News Roundup: VR Flakes July 16, 2022
Published
July 16, 2022
under
MORE
Welcome to this week's issue of the VR Flakes Newsletter. Our goal is to deliver the best virtual reality news from this week, all in one place. Get this delivered to your inbox every Saturday along with a surprise inside. Subscribe below on mobile or on the right if you're on a desktop.
This week's roundup includes amazing news on virtual reality and augmented reality. We're here to keep you informed about the unique experiences in both AR and VR that you shouldn't miss today. We also cover some of the most recent developments that are now reshaping the AR/VR industry.
Try on a virtual beard with AI and AR technology
Here is a fun application of augmented reality technology today. YouCam, a cosmetics app, leverages AI and AR to let you see how your facial hair will appear before committing. This is the company's way to explore the category of men's grooming and styling this time.
The app can remove and add facial hair enabling users to see what they look like clean shaven and with facial hair. There are 15 styles of facial hair you can choose from. This includes a goatee, an anchor beard, a mustache, and more. Others can be accessed via paid subscription.
You simply need to take a selfie of yourself to begin experimenting with various facial hair, much like other applications. It is available for both iOS and Android devices. This is a fun and interactive way of using AR technology in the fashion and styling industry.
René AR glasses: AR Opera Glasses for live Broadway performances
A group of Korean students from South Korean Hongik University, including Jaeyoung Cho, Jimin Seol, and Nankyung Han, explored another creative application of augmented reality technology.
René AR glasses is a redesigned 19th-century opera glasses that uses modern AR technology to immerse users as they watch Broadway shows.
The AR glasses is designed to enhance the experience of watching live performances on Broadway. It is currently compatible with popular shows such as Wicked, Aladdin, Cats, Mamma Mia, and Frozen.
Some of the features include:
René AR glasses can be rented and are available at the TKTS ticket office.
AR-powered Moxy Hotels launches Moxy Universe, Play Beyond
Immersive AR experience Moxy Universe, Play Beyond launches on all Moxy Hotels in the Asia Pacific. Moxy Hotels are owned by Marriot.
The AR experience will allow the hotel's guests to experience and interact with the hotels in innovative ways using AR technology. Hotel guests can access this experience using their smartphones to explore Moxy Hotels from Shanghai to Tokyo with their Moxy avatars.
The experience begins at the bar of the hotel. This is the Moxy Universe, Play Beyond's front desk. Here guests will scan a QR code allowing them to see holographic projections. They can take a selfie with their own avatar at this point. There are five challenges that will have them exploring the hotel in this AR experience.
Magic Leap 2: New AR headset option for devs
Beyond experiences, the AR hardware arena gets a newcomer to serve developers and enterprises with a new AR headset option. Magic Leap 2 was developed by an American company with the same name Magic Leap.
The company released the specs and price of the headset. It is priced at 3,299. There are also two pricier options with added features for developers and enterprises. Magic Leap 2 will be available in September in the US, Canada, the United Kingdom, Germany, France, Italy, Spain, and the Kingdom of Saudi Arabia. It might also get released in Japan and Singapore in the future. Here's more information about Magic Leap 2 mixed reality headset.
Horizon Worlds presents new metaverse worlds to explore from the movies
Jordan Peele's films get metaverse worlds to explore in Horizon Worlds. Jordan Peel is known for writing and directing comedy horror movies. His popular titles include Get Out, NOPE, and Us.
Fans may explore the virtual reality metaverse realms created for each of these films. No spoilers are included in the VR experiences. This was ensured since, while creating the worlds, the developers were only granted access to the movie trailers. The worlds are free to be explored with mini-games using Meta Quest 2 via Horizon Worlds.
UltimateXR: public version developer tool released by VRMADA for Unity
VRMADA offers a free opensource tool to make it easier for developers to create more creative rich interactions for VR in Unity. UltimateXR supports Oculus, Pico, SteamVR, WaveXR, and WMR SDKs.
With the help of UltimateXR, one can create a full-body avatar with IK, specify the different places at which a single object can be grasped, describe how an object can be handled once it has been taken, and set the precise shapes that the user's hand should take while taking the object in different ways.
That concludes another round of our weekly VR Flakes. That's fun! We really hope you enjoyed reading about the most recent developments in the AR and VR spheres. Tell us your thoughts about them in the comments below. We can't wait to get you more VR news soon. I'll see you here next week for a fresh roundup. Ciao VR fam!