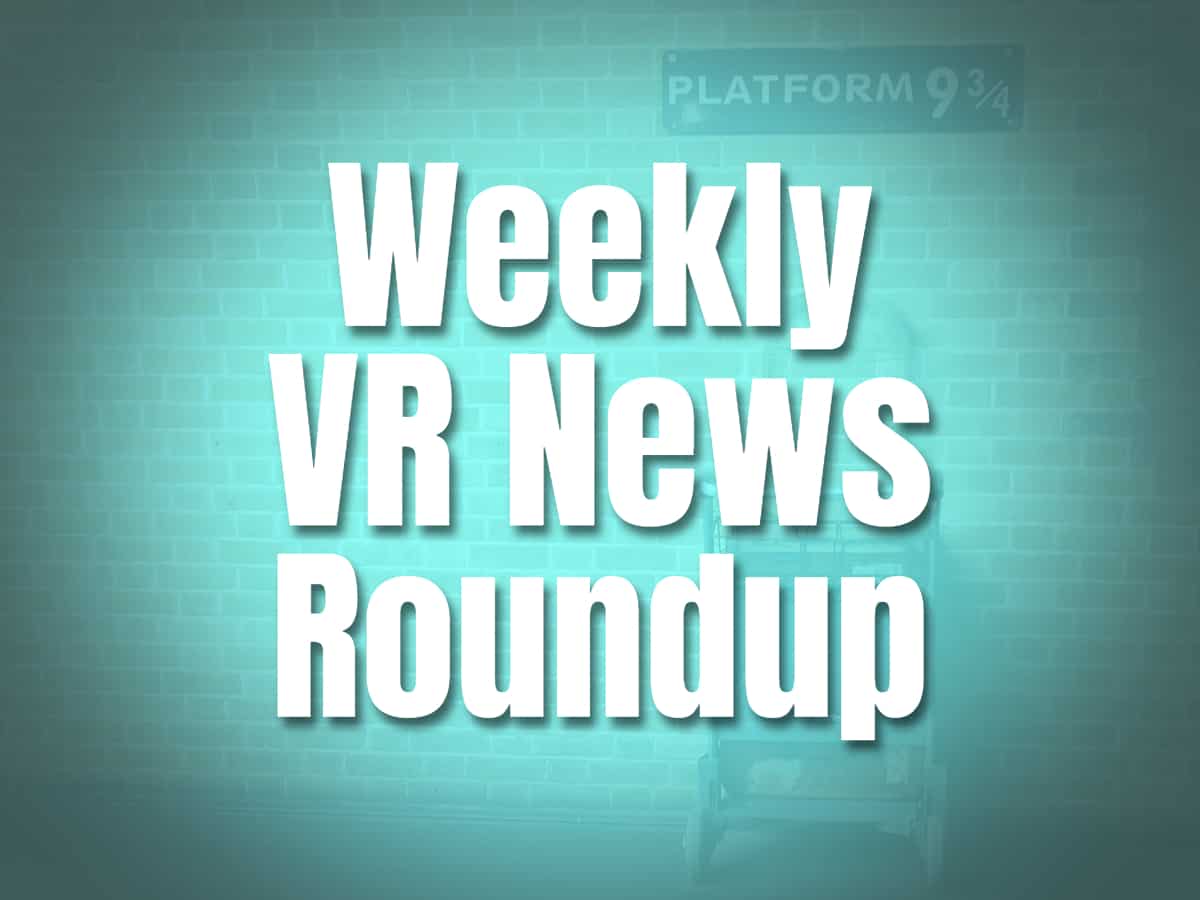 Virtual Reality News Roundup: VR Flakes July 17, 2021
Published
July 17, 2021
under
MORE
Welcome to this week's issue of the VR Flakes Newsletter. Our goal is to deliver the best virtual reality news from this week, all in one place. Get this delivered to your inbox every Saturday along with a surprise inside. Subscribe below on mobile or the right if you're on a desktop.
Find out about the newest VR success stories and the well-known names contributing to its success in this week's roundup. We will also showcase some updates on your favorite titles as well as new VR experiences that you may want to try out sometime soon.
Great news and achievements in the field of Virtual Reality
VR is now media's fastest-growing market
According to a new analysis, worldwide VR content outperformed traditional video games, film, and entertainment industries. This is in terms of revenue growth in 2020. VR content demonstrates continuous growth year after year. Revenues are increasing by 30% per year. This makes VR the fastest-growing market in the media business today. 
According to the same report, this tendency will continue through 2025, with VR becoming more focused on corporate and commercial applications. The growth is attributed to the active contribution of virtual reality games, virtual reality video, and subscription on-demand.
60% of Steam users are using Facebook headsets
According to Valve's most recent statistics, Oculus headsets account for 60.18 percent of all VR headsets utilized on Steam. It grows at a monthly rate of 1%. Although Facebook had previously enjoyed success in virtual reality, the Oculus Quest headsets 1 and 2 brought them greater success. The Oculus Quest is a standalone headset, but it can also be utilized for PC VR through Airlink, allowing users to get the most out of their VR experience.
VR experiences are nominated for Emmy Awards
Did we mention we've got some new VR experiences for you to try? This story demonstrates how virtual reality experiences are paving the way for ever more amazing inventions that aren't simply for amusement but also significant excellence.
Two VR experiences are nominated for Emmy Awards in the Outstanding Interactive Program category for this year. Inside COVID-19 and Felix & Paul Studios' Space Explorers: The ISS Experience will go up against non-VR titles for the one spot. The winner will be announced on September 19th.
Inside COVID 19 is a virtual reality experience available on Oculus TV. The virtual reality experience follows a doctor and his team as they respond to five different hospitals amid the epidemic, where he contracted the virus himself. Follow their tale in VR and let it speak louder than anything we've ever seen on a screen.
Meanwhile, Space Explorers: The ISS Experience is the biggest production ever filmed in space. It is a four-part immersive experience of the life-changing missions by eight astronauts aboard the International Space Station. Experience life in orbit with the crew.
The latest updates to your favorite VR games and apps
FitXR partners with new music labels bringing Calvin Harris and other popular artists' music to the app
FitXR is partnering with a total of eight record labels both major and indie ones. This includes the following:
We can expect this major fitness VR title to bring in a constant stream of new music into VR. To heat things up, let's start with the following songs that we can expect to accompany our fitness experience with FitXR.
FitXR will also feature 30 new indie tunes. They also want to curate outstanding music outside of these labels and highlight up-and-coming musicians.
Rec Room's avatars will have new full-body costumes
The avatars in the Rec Room will be upgraded with more look options. Instead of a stylized persona with no body, this social VR platform provides users additional customization choices for their avatars, allowing them to express themselves in entertaining and creative ways.
Customization options will be created by other players. This is in line with the site's economy, which allows premium users to monetize content production for the platform. Rec Room will likely provide cross-platform play in the coming months.
The blockchain-powered casino is coming soon to VR and AR
XR Casino has announced the official release of this cross-platform gambling experience in AR and VR. All AR and VR users will be able to bet real money on games like blackjack and roulette.
The platform is based on a decentralized blockchain network and accepts over 100 different payment methods, ranging from traditional credit and debit cards to famous cryptocurrencies like Bitcoin.
The company plans to introduce more casino games in the future. Upon release on August 21st, the XR Casino is available to play on the following devices:
New VR experiences to try
And finally, here are some great ideas for new experiences in VR you can try.
NBC Olympics VR by Xfinity
This is exclusively available to USA network members right now, and it can be accessed using Oculus Quest. From the opening through the closing ceremonies, the app provides live and replay coverage of the Olympics. On July 23, 2021, the Olympics will begin.
Harry Potter Location-based VR
Soon, social VR will be available in Harry Potter flagship stores. With the opening of its first flagship shop in New York City just a few weeks ago, Harry Potter is gearing up to provide fans with even more magical experiences using location-based virtual reality.
For a limited time, these two location-based VR experiences will be available.
From July 15th through August 15th, both experiences will be offered at the Harry Potter Store in New York City.
That's it for this week's VR Flakes. We hope you liked the latest developments and news in the VR world today. Tell us your thoughts about them in the comments below. More VR news coming your way next week. See you here again for another week's roundup. Ciao VR fam!