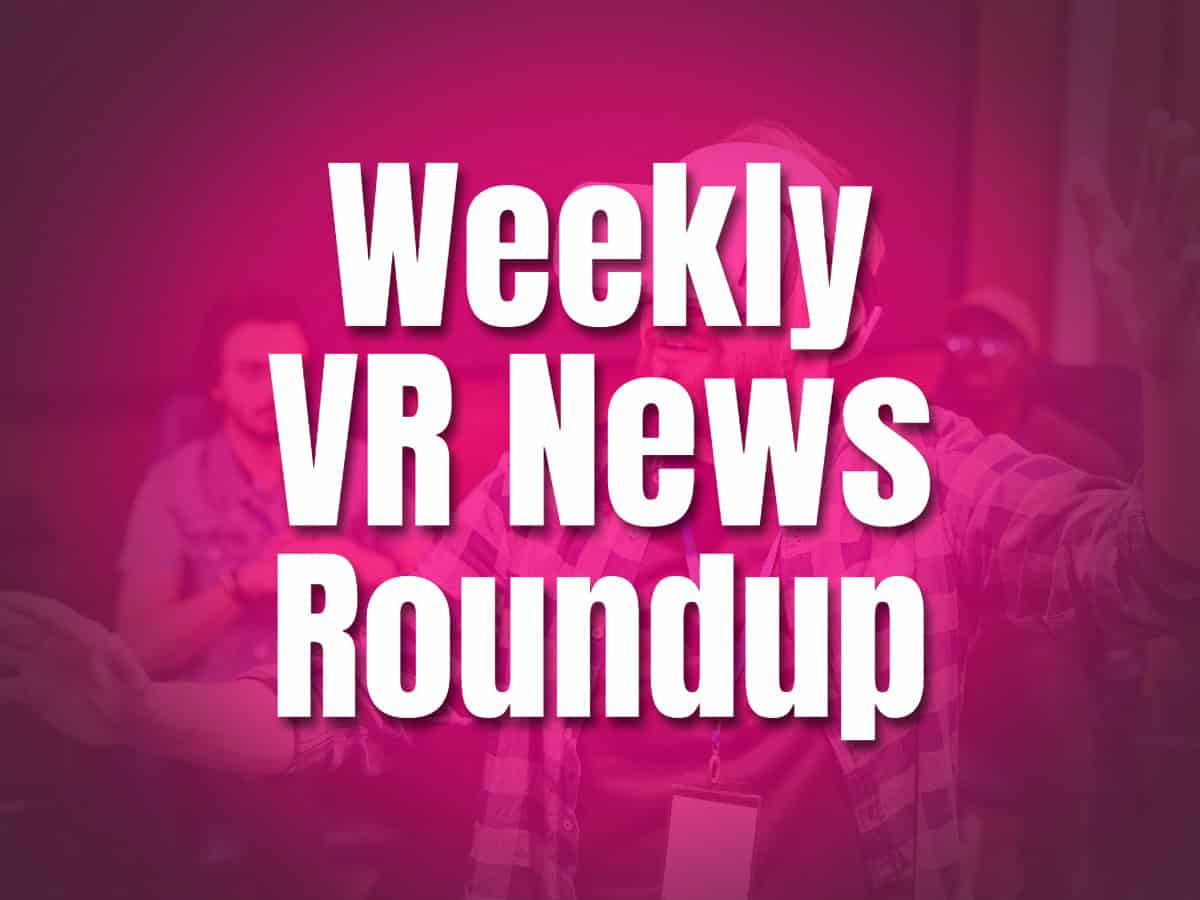 Virtual Reality News Roundup: VR Flakes July 30, 2022
Published
July 30, 2022
under
MORE
Welcome to this week's issue of the VR Flakes Newsletter. Our goal is to deliver the best virtual reality news from this week, all in one place. Get this delivered to your inbox every Saturday along with a surprise inside. Subscribe below on mobile or on the right if you're on a desktop.
Let's end July with enjoyable AR and VR experiences in this week's roundup of VR news. You should certainly check out these new experiences. Additionally, it would be nice to be aware of some of the major news that is now causing a stir in the sector.
Snapchat releases AR gaming experience Ghost Phone
Snapchat is known for many AR experiences and this isn't the first. Ghost Phone, however, is the first in the AR games category ever released on the platform. It is expected to be the beginning of many more AR game experiences released on Snapchat.
Ghost Phone is a ghost-hunting AR app you experience using your smartphone. To produce an AR experience with more precise tracking, it makes use of Snapchat's Lens Studio and World Mesh Technology.
No need to go to eerie places to experience the thrill of ghost hunting. For the sake of fun, this app will bring you the fun where you are. This AR experience is for free. Check it out on Lens Explorer or download it here.
Training software on airport ground handling gets a public version
This new experience in VR is actually based on training software used by airports worldwide. Developed by AVIAR, it gets a publicly available version. Now, you'll get to experience the interesting simulation of ground handling in a busy airport. Airport Ground Handling Simulator VR will be available for PC VR via Steam next month.
Here are the five scenarios you can play:
Pre-Arrival Ramp Checks
Aircraft Marshalling
Ground Support Equipment Connections
Aircraft Cargo Doors Operations
Pre-Departure Checks
Additional obstacles to trip you up while playing the game include various weather conditions, lighting, and other dangers that randomly happen while you do your job.
Meta Quest 2 price increase
Growing production costs and long-term plans are the considerations of Meta for deciding to bump up the price of Meta Quest 2 headsets. The price increase starts on August 1st.
Meta Quest adds $100 to its previous price. Despite the price bump, it is still one of the most affordable VR headsets on the market.
FTC sues Meta warning monopoly over the metaverse
To prevent Meta from purchasing Supernatural, the US Federal Trade Commission filed a lawsuit. The purchase would have resulted in a VR fitness services monopoly, according to FTC. The FTC claims that by purchasing both and every developer, Meta has eliminated healthy competition between them.
In the complaint, the FTC states "Letting Meta acquire Supernatural would combine the makers of two of the most significant VR fitness apps, thereby eliminating beneficial rivalry between Meta's Beat Saber app and Within's Supernatural app... It is reasonably probable that Meta would have entered the VR dedicated fitness app market through alternative means absent this acquisition…Meta could build instead of buy within a reasonable period of time if it could not proceed with this acquisition. If the acquisition is allowed, Meta would be one step closer to its ultimate goal of owning the entire 'Metaverse."
Meta responded to the issue in a post published on July 27th, 2022.
Population: One ends Quest 1 support
Population: One will be focusing its development efforts on the next generation features. To do this, Population: One will have to bid goodbye to Quest 1. Quest 1 users will only be able to load and play the said game until October 31, 2022. Afterward, it will no longer be playable on Quest 1.
Players however will not lose access to content associated with their account using Quest 2 and Rift headsets. Those who have recently purchased the game within six months are eligible for a refund.
FidelityFX Super Resolution MOD looks promising
Upscaling technique AMD FidelityFX Super Resolution (FSR) is one of the simplest ways to increase frame rates in compatible games. FidelityFX Super Resolution squeezes more performance out of demanding VR games by giving players a choice between four modes: Ultra Quality, Quality, Balanced, and Performance.
This amazing MOD enhances the performance and aesthetics of virtually any Steam VR game. The scaling factor, which influences the input resolution from which the output resolution upscales, differentiates each mode. In essence, this lets you choose how much performance or image quality is prioritized.
AR/VR Games News and Updates
Gambit's new gameplay video
Coop shooter Gambit reveals a new gameplay video featuring a new feature. This game is scheduled to launch this year on PC VR and Quest.
Game of Thrones AR app
Many are anticipating the nearing release of Game of Thrones' new prequel series House of Dragons on HBO. An AR experience called "House of the Dragon: DracARys" was released ahead of the series premiere. The AR experience lets you command and tame beasts of Westeros using your smartphone.
Warplanes: Battles Over Pacific Quest 2 release date
Great news for this WWII flight combat game. Developers confirmed that the launch will be earlier than previously announced. The VR game is scheduled for release on August 18. Instead, it will be released earlier on August 11.
Another episode of VR Flakes has come to a close. That's a lot of fun! We hope you've learned something new about virtual reality. Share your thoughts in the comments section. More VR news is coming next week. Ciao, VR pals!