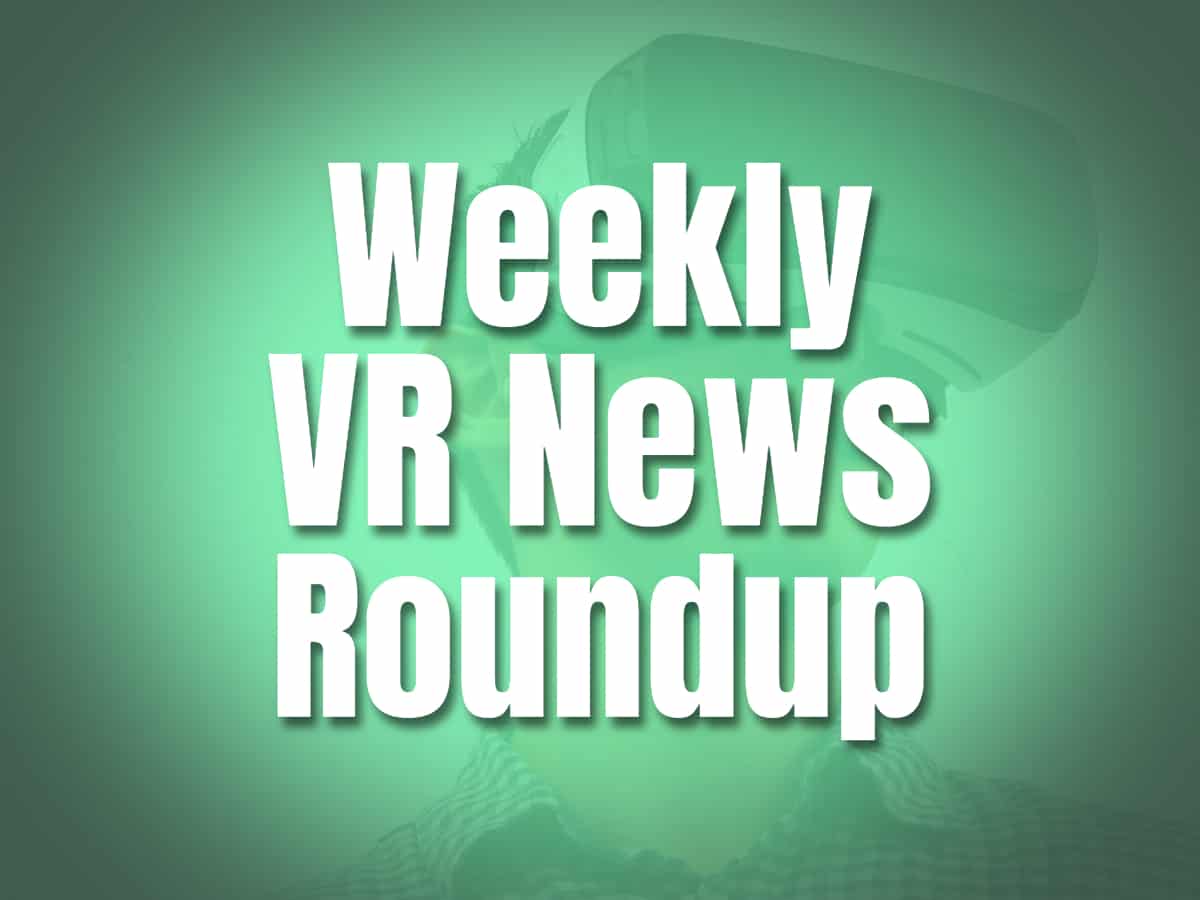 Virtual Reality News Roundup: VR Flakes July 7, 2021
Published
July 7, 2021
under
MORE
Welcome to this week's issue of the VR Flakes Newsletter. Our goal is to deliver the best virtual reality news from the week, all in one place. Get this delivered to your inbox every Saturday along with a surprise inside. Subscribe below on mobile or on the right if you're on a desktop.
In this week's roundup, we have great news for you on the latest hardware, VR experiences, and some big news in VR today that you shouldn't miss. Keep yourself updated and informed about everything VR. Let's get the ball rolling.
Latest VR hardware alert
VR happenings are indeed picking up the pace when July enters. We're just getting started and we've just picked up more details on Roscosmos headsets. Since their announcement early this year, we kept our hopes high. We had hoped to get an impressive consumer headset from this Russian company. Are we going to get disappointed or not? Here is the answer.
Holographic.space released the specs of Roscosmos XR-1 below:
Displays – two diagonal of 2.89 inches each
Resolution – 2880 × 1440 (1440 × 1440 per eye)
Display refresh rate – 90/120 Hz (selectable)
Display type – liquid crystal
Viewing angle – 105-degrees diagonal
Optics – hybrid Fresnel lenses
Computer connection – wired
Sensors – gyroscope, accelerometer, magnetometer
Connectors – miniDP, miniUSB
Power supply – 5 volts
Weight – less than 500 grams
OS Support – Windows 10 & SteamVR
Positional tracking – laser based on external beacons
According to Holographic.space, Roscosmos XR-1 is designed to test various Roscosmosis technology. What does this mean? The availability of this headset is not for international consumers.
Roscosmos is developing its hardware devices to aid training and simulation. The devices will be used in spacecraft simulation for the Cosmonaut Training Center. The good news is that the company released the specs of a second hardware, the XR-2.
Below are the specifications of Roscosmos XR-2:
Viewing angle – 157 degrees diagonal
Resolution – 5760 × 2880
Frequency – 90/120 hertz
Eye-tracking – yes
Positional tracking – laser with unlimited object tracking area and the ability to track up to 256 objects, motion tracking error is no more than 5 millimeters, two base stations cover an area of ​​200 square meters.
Support for operating systems and environments – the project's SDK and API will work with Astra Linux (SE), Windows 10 with or without SteamVR, on its own platform.
Origin – the entire hardware and software complex will be developed in Russia.
XR-2 will be available later this year. Holographic.space reported that the hardware is being prepared to compete with other international VR headsets. for both consumer and corporate use. XR-2 also called Sokol-1 has improved features from XR-1. It has an upgraded resolution and eye-tracking. Both headsets, XR-1 and XR-2 have motion controllers similar to Oculus Touch.
Must try VR experiences this July
Experience Live Theater in VR with "Welcome to Respite"
Welcome to Respite was premiered at the Tribeca Film Festival with live performances of actors. Actors Deirdre V. Lyons and Braden Roy play their roles as parents to a child named Alex. Alex can be performed by any virtual reality participants all over the world using their VR headsets. With this, participants can experience being part of a ticketed production. So, if you love acting and enjoy being part of a theater performance, check this out.
Watch this cute interactive short film on Quest
The short film comes with a warning. Madrid Noir is an emotional tear-jerker! This adorable film is a 46-minute production that is full of cute moments. It's an adventure that will tug at your heartstrings.
Madrid Noir is a two-part narrative that starts with a girl named Lola. Her journey goes to follow her curiosity about uncovering the mysteries surrounding his shady uncle. Set in Madrid, Spain, dive deep into her story with her K-9 sidekick. This VR experience is available on the Oculus Quest platform and is absolutely worth the $8.99 you'll pay for it.
VR Exciting News and Promo
The legendary Peabody Awards now has Immersive Media Category
Peabody Awards now honors the best interactive storytellers in AR and VR. The organization currently celebrates the bests in radio broadcasting, news, documentaries, education, children's programming, public service, and entertainment.
Now, the prestigious organization expanded to celebrate the achievements of entities worthy of recognition in the digital space. This includes names contributing to the fields of AR, Gaming, Interactive Documentary, Interactive Journalism, Social Video, Transmedia Storytelling, and VR.
The organization's recognition verifies the growing impact of VR. Peabody Awards recognizes stories that matter. And creators in this industry have been using powerful narratives using new technologies to impact the world.
Steam VR promo to grab today
Steam Summer Sale has been running since June 24th. The promo discounts run until July 8th at 10 am PST. If you still haven't grabbed the promo, today is a perfect time. Enjoy discounts on games like Half-Life: Alyx, Boneworks, and Skyrim VR. Discover more games offered at a good discount. Here is the full list of discounted games.
New VR game releases
Bithell Games announced a new story-driven puzzle game Arcsmith
The makers of Thomas Was Alone and Subsurface Circular just announced the coming of a quirky puzzle game with an interesting story. The new VR title, Arcsmith, is coming to Oculus Quest real soon.
Arcsmith is a VR game where the player takes the role of an artisan of all antimatter. The arcsmith builds machines that become more complex as the game progresses. The game is set in outer space with the arcsmith aboard a remote space station. Arcsmith is scheduled to arrive on Oculus on July 29th.
Sam & Max: This Time It's Virtual is finally in VR this week
The iconic duo Sam & Max will make a debut in VR on July 8th. Join the fun adventures of the Freelance Police as they bring justice and save the world.
Waltz of the Wizard: Natural Magic is here
The much-anticipated update to Waltz of the Wizard has arrived to Quest and PC VR. Waltz of the Wizard: Natural Magic is the game's first full expansion. The update will add new locations and new magic for players to use.
That's all for now. We hope you enjoyed this week's VR Flakes. Tell us what you think about VR developments and all this new exciting stuff. Let's start a conversation here. We love to hear your feedback and comments.
See you again next week on our next VR Flakes. We'll keep all the latest VR stuff coming your way week after week. Stay safe and Ciao VR fam!