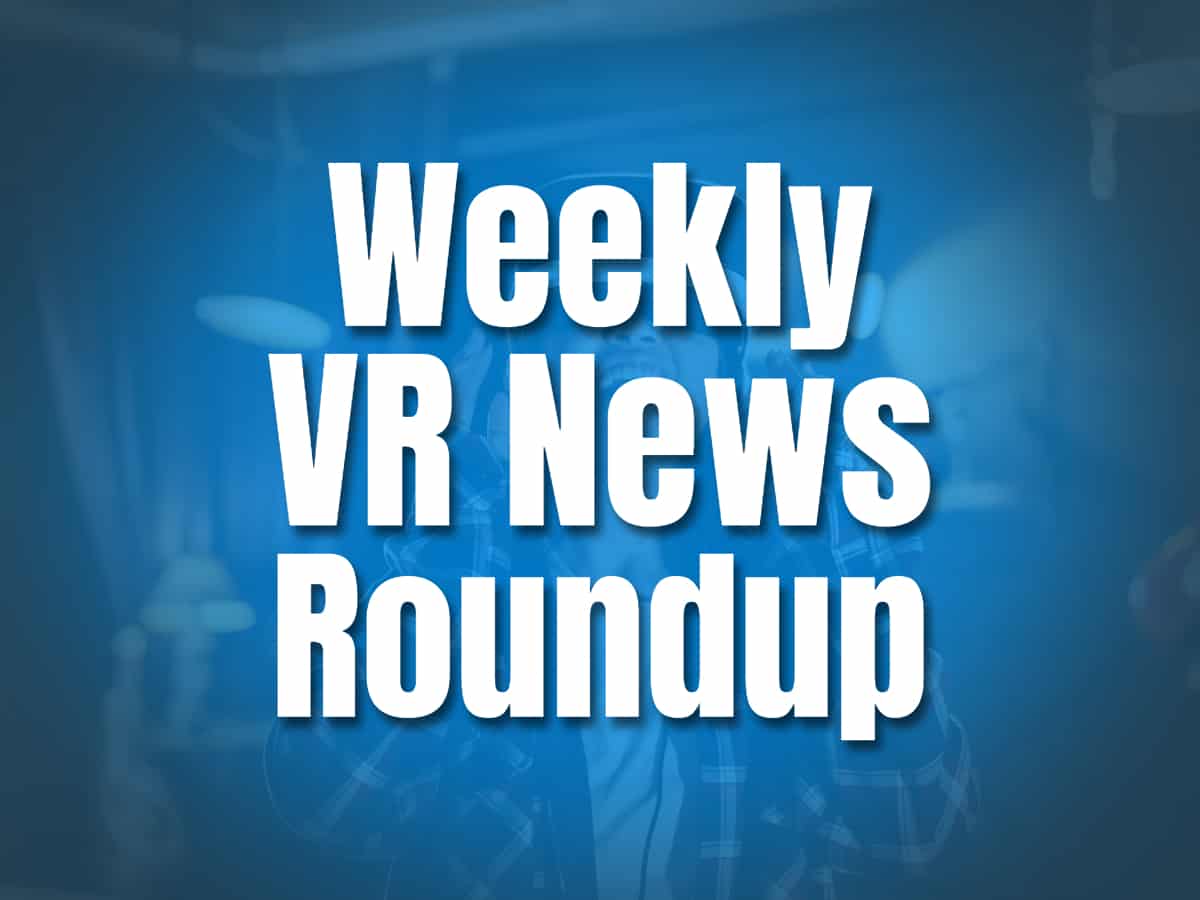 Virtual Reality News Roundup: VR Flakes July 9, 2022
Published
July 9, 2022
under
MORE
Welcome to this week's issue of the VR Flakes Newsletter. Our goal is to deliver the best virtual reality news from this week, all in one place. Get this delivered to your inbox every Saturday along with a surprise inside. Subscribe below on mobile or on the right if you're on a desktop.
This week's roundup included some interesting Meta Quest-related news. Additionally, there is a long-anticipated new option for creating avatars. This week's roundup also includes updates to some of your favorite games and unique AR/VR experiences you should check out. We're wasting no time, let's get started straight away!
No Facebook account needed to log in to Meta Quest
Finally! This is fantastic news for anyone who doesn't want to use Facebook to access Meta Quest. VR accounts will have some degree of exclusivity, with this new method of signing in to the Quest platform.
Mark Zuckerberg, Meta's CEO just announced on July 7th that users in the Meta Quest platform can now log in with their Meta Quest account. Creating a Meta Quest account will also create a Meta Horizon profile. Here you can choose and customize your username, avatar, and other information.
If you are a new user with a merged Oculus and Facebook account, you should sign up for a Meta Quest account along with a Meta Horizon profile by August 2022. But if you have been logging in using your Oculus account, you can continue to do so until January 1, 2023.
Codes reveal what code name Project Cambria will be called
A new update to the Oculus iPhone app reveals codes the name Meta Quest Pro. Data miner Steve Moser shares this string "Pair Meta Quest Pro right controller" as foretelling more about the upcoming headset code-named Project Cambria.
One of Meta's biggest announcements since Connect 2021, where they also revealed changing the corporate name from Facebook to Meta, is Project Cambria. Project Cambria or the rumored Meta Quest Pro is anticipated to cost more than $800. It reportedly features far better graphics and processing than the Quest 2.
Importing scans of real people is now possible in Epic's MetaHuman Avatar Tool
Developers of Unreal Engine get the latest update to the MetaHuman Avatar Tool. Epic's Avatar tool was first launched for developers to create a wider variety of 3D character models. These characters will be used for real-time applications.
Epic's recent update allows developers to import scans of real people. The tool will automatically generate a MetaHuman face from the scan. This shows great possibilities for avatar creation and lifelike avatar representation of people in the future. But in the meantime, the tool is limited for developers.
There are still some limitations to the app. So developers will still need to tweak these avatars. Before they have to manually do everything using preset faces. Now they only need to tweak the hair and the skin textures. These things are not automatically generated.
BattleKart has arrived at select locations
A new XR attraction utilizing go-karts has arrived. BattleKart is a multiplayer XR attraction that combines augmented reality and electric go-karts to unravel another immersive experience.
BattleKart won't be using a conventional race track. Instead, it uses high-tech screens to simulate different environments and game modes. This includes game modes like BattleRace, BattleColor, BattleSnake, and more. Find more information about these available BattleKart experiences here.
BattleKart is currently available at select locations in Belgium, France, and Germany. Races happening live are streamed so people all over the world can follow races live. This experience could be available in the US in the future. Meanwhile, Mario Kart: Browser's Challenge is scheduled for Universal Studios, Hollywood in the opening of its Super Nintendo world in 2023.
Steps of Privilege: self-discovery in VR
You may now explore a free app from App Lab on Meta Quest. Steps of Privilege is a distinct VR experience. The app created by REM5 Studios examines the ambiguities of inclusion, equity, and diversity. The purpose of the test is to identify any advantages and benefits that come with your social background.
Participants will listen to and reply to 20 statements in the virtual reality test. After finishing the test, you'll be able to glance around and discover where your privileges brought you. People will be able to determine where they fit within the social structure. Check it out if you find this fascinating and want to learn more about your "privilege" here.
VR gallery of stolen art
VR World makes an effort to raise awareness of prominently stolen arts throughout the globe. Rembrandt and Van Gogh's works of art are included. Compass UOL, a Brazilian IT company, created the unique VR experience. "The Stolen Art Gallery" immerses you in a virtual art gallery featuring only stolen works of art.
In the VR experience, you can interact with the art pieces. It also allows you to talk to others in VR. You'll have tools like a magnifying glass to inspect the artwork more closely. You can talk about a specific element of the artwork with others.
Right now, The Stolen Art Gallery is a free VR experience on the Meta Quest platform. The experience is also accessible in regular 2D and is available on iOS and Android devices. The software only supports two languages at this time: English and Portuguese.
EVE: Valkyrie shutdown
One of the earliest co-op VR games is EVE: Valkyrie, created by CCP Games. The impending shutdown in August was just announced via a tweet from the game's official account. We anticipated this due to CCP's exit in 2017. However, Valkyrie persisted until the developer was sold. The Quest platform did not get the game in time for it to proceed. Thus, this is most likely the game's official farewell. Tell us your thoughts if you have played EVE: Valkyrie before.
Stride Update
VR parkour game Stride gets new updates. This includes a fitness UI, new weapons and quests. The update called Guns N' Drones is for free. Arena mode gets new weapons: an Uzi and a shotgun. Meanwhile, Endless mode gets a speed boost and slows down the wall of death. To learn more about the upgrade, see the update trailer.
This concludes this week's VR Flakes. We hope you enjoyed this one until the next. We are happy to share all of these juicy tidbits in VR. Let us know what you think of this week's noteworthy announcements and innovative VR developments. Let's have a conversation here. Your opinions and comments are always welcome. Coming your way next week is more of the hottest VR technology. Ciao VR family! Until the next VRNews roundup!