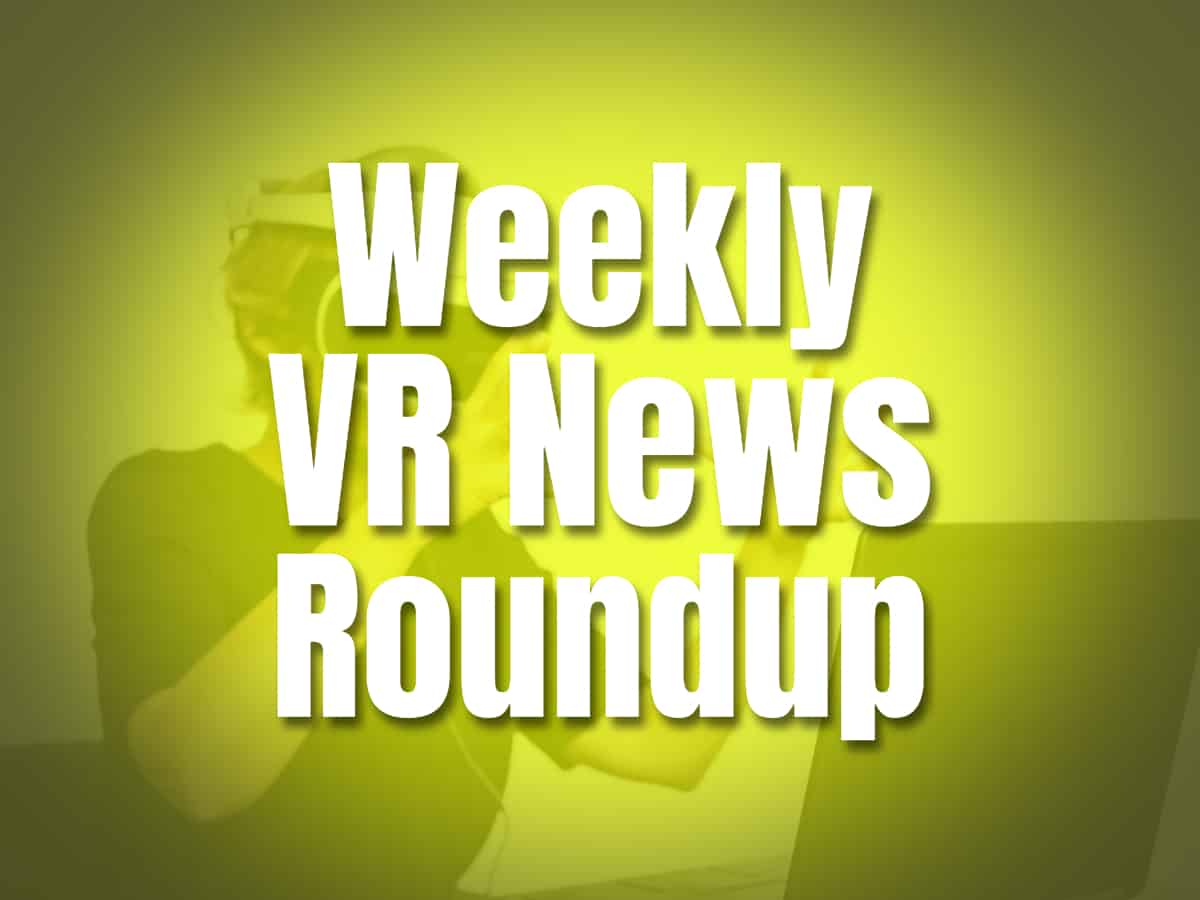 Virtual Reality News Roundup: VR Flakes June 11, 2022
Published
June 11, 2022
under
MORE
Welcome to this week's issue of the VR Flakes Newsletter. Our goal is to deliver the best virtual reality news from this week, all in one place. Get this delivered to your inbox every Saturday along with a surprise inside. Subscribe below on mobile or on the right if you're on a desktop.
In this week's round-up, we'll talk about awesome XR community initiatives to positively impact the world and be the solution to world problems. We'll also talk about the most anticipated consumer devices that we can't wait to get our hands on. This week's roundup will also keep you up to date with the latest developments and releases in the VR gaming world. Let us begin!
AWE year-long innovation challenge to solve climate change
One of the largest events in the technology sector today is the Augmented World Expo (AWE). Its goal is to bring together innovators, creators, C-level executives, and XR experts to create a robust XR ecosystem and community that will transform the world through inspiring inventions. This year, the organization went a step further by launching a climate change project.
AWE announces 'XPrize'-style' challenge with a $100,000 US cash prize. It is for all the innovators around the world to come together to solve humanity's greatest threat today which is climate change. The year-long challenge will have its final conclusion and awarding next year. The winner will be awarded during the next Auggie Awards.
AWE believes that XR and VR have the potential to simulate and aid individuals in visualizing what they have yet to witness. They believe it has the potential to transform people's thoughts and behavior about climate change, resulting in widespread positive impacts. AWE took place from June 1st to 3rd, 2022. With so many industry giants in attendance and so many mind-blowing new XR technologies being launched, the planet's future will undoubtedly be on everyone's mind.
Much anticipated XR headset Lynx R1 coming this summer
While previously predicted to arrive in June or July, the much-anticipated consumer XR headset is set to release this summer. Why is this headset getting so much buzz? This standalone headset is considered to be a competitor to Meta's Project Cambria. It combines VR and AR capabilities in a single, portable device.
It's one thing to be thrilled about having all of this amazing technology in a consumer-friendly headset. There are many headsets with jaw-dropping capabilities available, but they aren't for the average person. The company has described Lynx R1 on their website as "An amazing VR headset, which also happens to be the best AR headset."
Although the website still indicates delivery is starting in June, a recent interview with the creator Stan Larroque says it probably isn't so.
"It's a moving target,...As I told you, sometime during the summer. I know that's not a good answer but that's all I can tell you. We still need answers for some of the components. We've secured all of the components for the main board which was a pain but we still have some things to figure between Taiwan and China.", Larroque said regarding the ship date of Lynx R1.
EteeController is coming soon
This new VR controller is a finger-tracking controller without a single button. It is completely different from the gaming controllers we are used to seeing in the market. The grip controller senses the user's finger similar to hand tracking. Being button-free, it removes the usual thumb trackpad. Instead of button presses, the kit recognizes specific gestures as equivalent to button presses.
During UploadVR's interview at the recent AWE 2022 event this June, developers confirmed the EteeController will ship in two months for their kickstarter backers.
VR new game alerts and updates
New game announcements, launches, and development updates on the most popular VR games today.
Final Fury announced by the makers of Synth Riders
The second title from Kluge Interactive, creators of the popular rhythm VR game Synth Riders, was announced recently. This button-mashing classic arcade game is a must-experience multiplayer 1v1 combat in VR. Coming to all major VR platforms in 2023.
Ghostbusters at home and out-of-home VR experiences
In addition to the previously announced release to PSVR 2 and Quest 2, Ghostbusters goes worldwide through HOLOGATE VR Arcades. Sony Pictures Virtual Reality (SPVR) announced Ghostbusters Academy, a pair of VR games to be enjoyed on Hologate's hundreds of locations worldwide.
Among Us VR releases new gameplay video
The popular multiplayer deduction game has just released a new gameplay trailer. Along with information about what to expect in the game. That would include the Skeld II Map, hats for Crewmates, a new gameplay system remastered for VR, proximity voice chat and quick chat, single and two-handed locomotion modes, language localization, and achievements.
Nerf Ultimate Championship shows a new gameplay preview
The foam bullet action game has just shown a new gameplay video. The VR game is a multiplayer shooter with parkour elements. The VR game will be available on Meta Quest 2 on August 25th.
The Twilight Zone VR
Twilight Zone VR releases its latest trailer showing mixed reality experience. The new video shows more details about the three launch episodes.
That's it for this week's VR Flakes. We hope you enjoyed this week's newsletter. Tell us what you think about this week's news and exciting VR updates. Let's start a discussion here. We love to hear your feedback and comments. More of the latest VR stuff coming your way next week. Ciao VR fam!