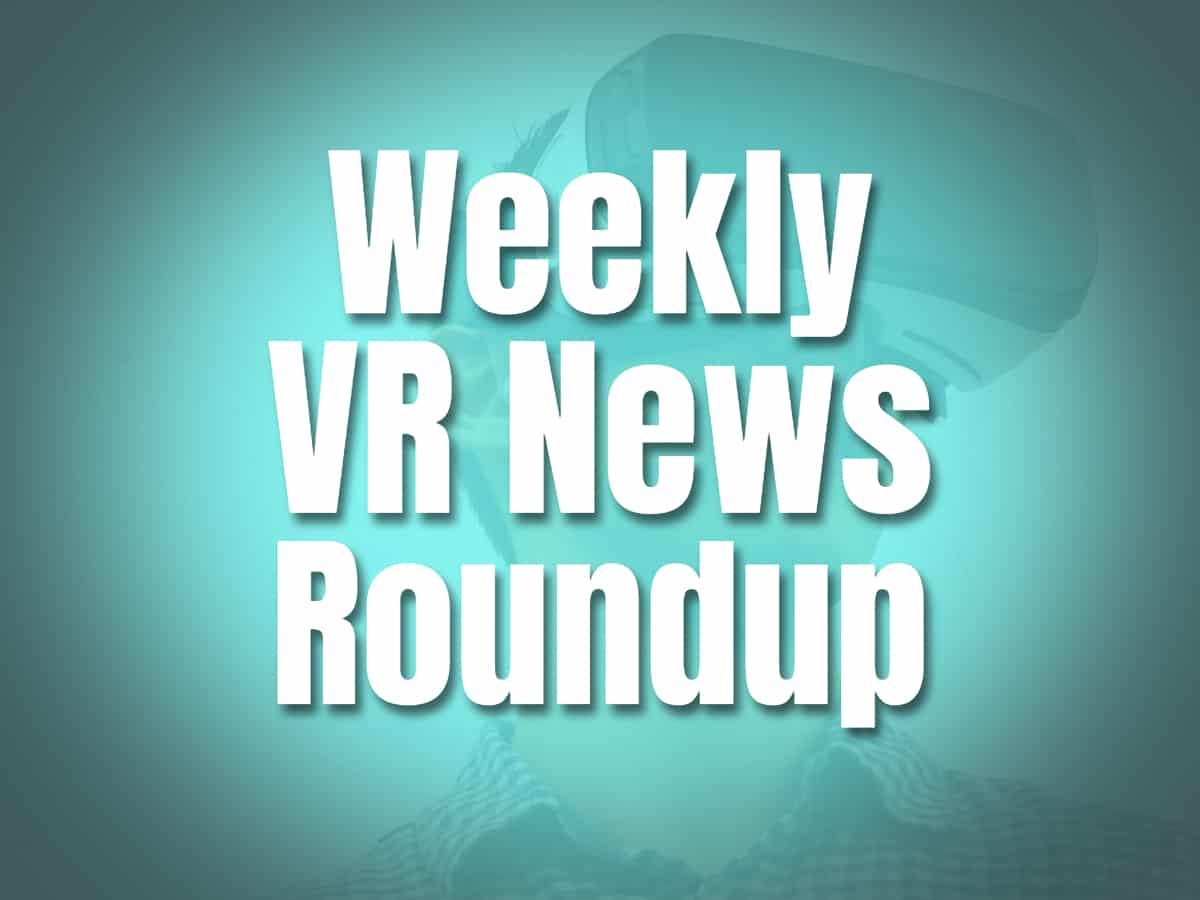 Virtual Reality News Roundup: VR Flakes June 12, 2021
Published
June 12, 2021
under
MORE
Welcome to this week's issue of the VR Flakes Newsletter. Our goal is to deliver the best virtual reality news from the week, all in one place. Get this delivered to your inbox every Saturday along with a surprise inside. Subscribe below on mobile or the right if you're on a desktop.
In this week's roundup, find out the 4 exciting events in VR that you shouldn't miss this month of June. Don't say that we didn't tell you! But you could be missing out a lot if you don't know these important dates. We'll also feature 3 upcoming VR experiences that you should try. Let's get right into it.
The Third Upload VR Showcase happening today, June 12th
Upload VR has been reminiscing about what came down in the past two years for this event. This Saturday is the big day for Upload VR to launch this year's showcase. In this year's big celebration, Upload VR has prepared some new trailers, game reveals, and awesome updates on your favorite titles in VR.
Joining this year's event are the following games and studios:
Watch Upload VR Showcase 2021 live on Youtube. It is happening today, June 12 at 3 pm PT / 6 pm ET / 11 pm BST.
This summer, Upload VR partners with IGN for the Summer of Gaming event. So, you have an option to watch it live on any of their streaming platforms.
Here's another season for Echo VR to launch another run of their Echo Pass. This is now the second season of giving more premium cosmetics to the players for a limited time using this season's battle pass.
You can earn the rewards by playing matches. There are about 50 reward tiers. Rewards include character customizations, personal Tier Experience Points boosts, group TXP boosts, Echo Points, and heraldry.
You can also buy the Echo Pass Premium which has 1000 Echo Points. You can use it to purchase add-on content from the Oculus Store. The premium pass unlocks a specific reward tier having 200-point bundles.
Echo VR is a zero-gravity game from the developer Ready at Dawn. We can remember Ready at Dawn being acquired by Facebook last year, 2020. Since the acquisition, players can play it for free on Oculus.
The Echo Pass 2 launched on June 8 and runs only until August 22, 2021.
Steam Next Fest Celebration Week starts on June 16th
Next week comes the week-long celebration of the Steam Next Fest, It is also known as the Steam Game Festival.
The celebration will see free demos from the newest VR titles, developer live streams, and more. Valve shows their playable VR demos in a video. It featured five amazing VR games.
Steam Next Fest is also holding the same celebration outside PC VR. It is hosting PC game demos across different genres. Steam Next Fest celebration ends on June 22nd.
Mark your calendar and don't miss all these VR events this June. We'll keep you posted for more events coming your way in the VR world. Meanwhile, here are a few experiences you should keep an eye out for.
Upcoming new VR experiences you should try
N1NE: The Splintered Mind New Trailer
Investigate crime scenes in this interesting role-playing VR game. It is set up in impressive cyberpunk environments. OD1N Studios confirmed that N1NE will come in 3 installments as a trilogy. The game will be available on PC VR headsets. You can wishlist this game now on Steam.
Sense Arena
This new VR hockey trainer is being adopted by NHL teams. This is showing us that VR continues to be of great help in advancing training technology. Sense Arena continues to develop as it doesn't only include the goalie training. It can now be used as a training platform for all players all across the rink.
Pre-order started earlier and is expected to ship in the second half of June.
Failed to Render In Person And In VR Comedy Show Experience
Watch out for this comedy show experience in VR. Failed to Render is being performed by a professional comedian Kyle Render. Kyle Render first started performing this comedy act on the social VR platform AltspaceVR. Now it is heading to Las Vegas to give people both in person and in VR the experience of a good laugh.
We hope you enjoyed this week's VR Flakes. Tell us what you think about this week's VR news and exciting VR updates. Let's start a discussion here. We love to hear your feedback and comments.
More of the latest VR stuff coming your way next week. Ciao VR fam!