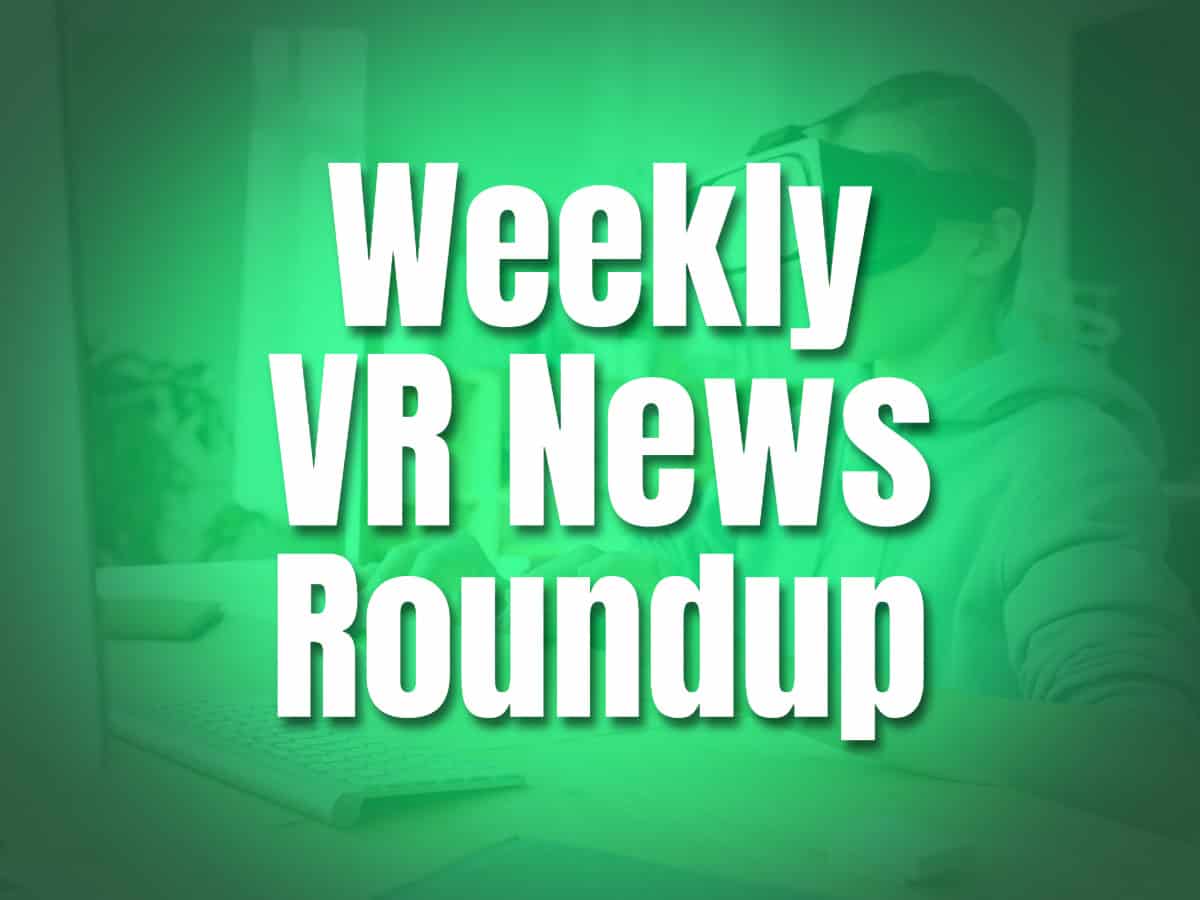 Virtual Reality News Roundup: VR Flakes June 18, 2022
Published
June 18, 2022
under
MORE
Welcome to this week's issue of the VR Flakes Newsletter. Our goal is to deliver the best virtual reality news from this week, all in one place. Get this delivered to your inbox every Saturday along with a surprise inside. Subscribe below on mobile or on the right if you're on a desktop.
This week's VR news round-up has some of the most significant news from Meta this week. Launches and future updates are on the horizon. We'll also cover other diverse AR/VR experiences you might want to check out once available. Keep up with all of the VR developments that you shouldn't miss. Let's go!
Horizon Worlds UK launched this week
Meta rolled out Horizon Worlds in the UK last Monday. It will be available on Meta Quest 2 in the UK with a new safety feature called Voice Mode. The tool allows you to hear strangers in garbled voices. This way you don't have to understand or hear what they are saying unless you intend to.
Voice Mode can be enabled for non-friend users. The feature is in addition to the option to mute other users. The Voice Mode is quite different. You will be able to hear them talk but in a friendly gibberish voice. While they are on Voice Mode, other users will be able to know that you can't understand them. By raising one hand to your ear, you trigger the option to hear them in their natural voice. Unless you add them as a friend, this will only temporarily disable the feature. The user will not be added as a friend this way.
Meta is also making modifications to the community guidelines in addition to the safety function. Disruptive users will now receive a pop-up warning from the community. All of these features are designed to keep users in control and provide a secure and enjoyable metaverse experience. Horizon Worlds is expected to launch in more countries in Europe this summer.
Meta Quest announced yet another update. From their big 40 update, which to some isn't that big, now comes new features many will love.
V41 update highlights social features that allow users to invite people to experience VR together. You can now invite your friends to your Horizon Home. Meta said they are working towards having users be able to customize their Horizon Home environment. That would be a cool thing to have in the future.
Once you set to meet with your friends on Horizon Home, you will be able to share experiences together such as watching 360-degree movies, watching concerts in VR, and playing VR games together.
Meanwhile, the added parental supervision tools are looking good, at least for parents. They can now do the following to help supervise their teens during games and purchases. Here are the parental features as provided by Meta:
The update will roll out in the coming weeks, so don't expect to have these features too soon on your Meta Quest. Maybe Meta Quest's updates aren't always spectacular, but they are always useful.
Are you keeping tabs of Meta's other AR/VR projects?
We've most likely had our eyes on Project Cambria since it was originally introduced at Connect 2021. But did you know that Meta is also developing its first full-fledged AR spectacles? The AR glasses is codenamed Project Nazare.
The Information suggested that Meta will not be releasing Project Nazare to consumers. Instead, Meta will be releasing it soon to devs. It will only be a demo kit only for developers. The follow-up AR glasses called Artemis will be the one offered to consumers instead. Meta is also rumored to be working on a smartwatch designed to control Artemis.
Project Nazare is not expected for release until 2024, but with Artemis on its way, should we expect an earlier or later release of whichever is the true AR spectacles to reach the masses?
Thrilling AR ride will be featured in the Super Nintendo World Hollywood
Super Nintendo World Hollywood is set to open early 2023. It will be an extension of the Universal Studios where people experience a world celebrating Nintendo's most popular games. The theme park will not only feature game-themed interactive areas and shopping. There's more.
Super Nintendo World Hollywood highlights a thrilling kart ride in Mario Kart: Bowser's Castle. The ride combines AR technology in real-world environments. Guests of all ages are welcome. The ride is a team experience as the team works together to defeat team Bowser.
The team collects coins scattered throughout the environment with the use of AR goggles. The on-rails experience is a multisensory one. There is also a varying outcome based on how the team played. Here is a sneak peek of the experience.
Beat Saber is now 4
Beat Saber, one of the most popular virtual reality games, just celebrated its fourth anniversary. The passionate fanbase and prominent musicians who often adorn the game's soundtrack collection attest to the game's success. Only a game of this magnitude can work with superstars.
Beat Saber is not only known as a rhythm VR game, but also for the epic album releases on their updates. Beat Saber keeps it fresh. So this time, as a celebration of their fourth year, they released new remixes of their most memorable track releases.
New track remixes:
Escape
100$ Bills
Both tracks may be found in the 'Extras' area of your music collection on all compatible devices, including Quest 2, SteamVR headsets, and PSVR. Congratulations Beat Saber!
Another episode of VR Flakes has come to a close. That's a lot of fun! We hope you've learned something new about virtual reality. Share your thoughts in the comments section. More VR news is coming next week. Ciao, VR pals!