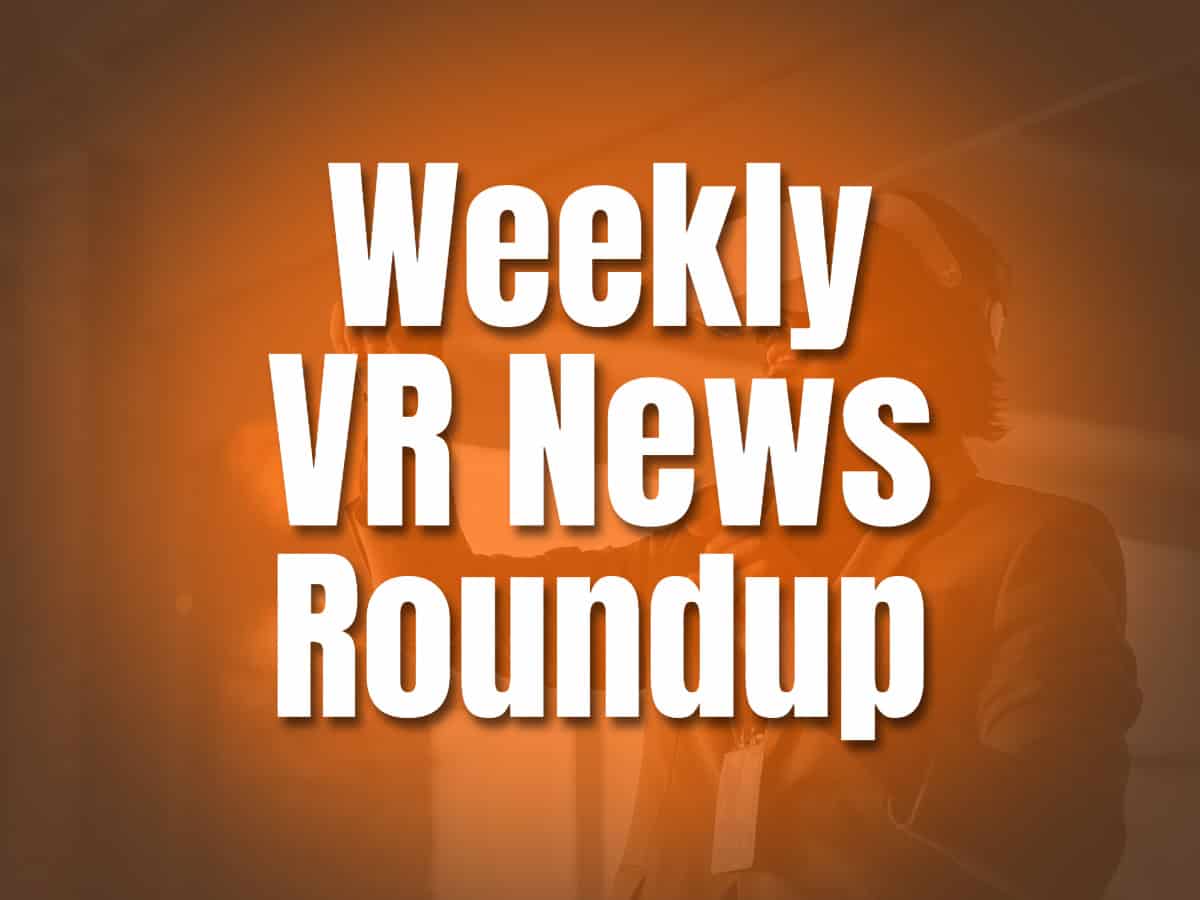 Virtual Reality News Roundup: VR Flakes June 25, 2022
Published
June 25, 2022
under
MORE
Welcome to this week's issue of the VR Flakes Newsletter. Our goal is to deliver the best virtual reality news from this week, all in one place. Get this delivered to your inbox every Saturday along with a surprise inside. Subscribe below on mobile or on the right if you're on a desktop.
The roundup for this week includes information on Meta's intriguing headgear prototype reveals, as well as enticing promotions and other news. This will also include some of the best recently released experiences and applications. This and more in this week's round-up. Let's go!
A new mixed reality stargazing experience is now available on App Lab
Meta Quest has a new XR experience in the App Lab. You should give it a try for an out-of-this-world experience right inside your home. This new mixed reality experience turns your space into a stargazing lounge. All you need is your VR headset.
Skygaze is developed by Emanuel Tomozei, who won third place in the Facebook XR Hackathon. He used the prize money to develop Skygaze which was then called Stargazer. Now a year later, it is finally on its demo stage. According to the developer, this version of Stargaze is just the beginning. It's just a glimpse of something more we can expect from this XR experience in the actual launch.
Skygaze uses Meta's Passthrough API. To set it up so that it can recognize the walls in your home, all you have to do is utilize the touch controllers. When that happens, your ceiling will retract, revealing a starry night sky. The constellations, planets, and stars in the night sky may all be found in their exact geographic locations. Alternatively, you can lower your walls to have a better view of the night sky.
Learn more about the new experience including updates on its development here. Or check it out on App Lab.
Meta VR headsets prototypes revealed
Mark Zuckerberg, CEO of Meta, has unveiled remarkable VR headgear prototypes that are currently under development. If you want a better glimpse of these prototypes, here's a hands-on video published by Adam Savage's Tested. The trip to the Reality Labs Research is shown in the video, where we can see a demo of the research prototypes. Get a sneak peek at what VR may look like in the future here. 
Meanwhile, the shorter video shows the June 20th unveiling of these prototypes on the Facebook platform. These prototypes are piquing our collective curiosity about the exciting advancements in VR technology.
Quest Store Summer Sale is still on
The Summer Sale in the Quest Store has begun. They are bringing huge discounts to VR's favorite titles. So, now is the time to try out a couple of VR experiences you are always meaning to try. Summer Sale started on June 20th and will end on June 26th at 11:59 PM PT.
The Quest Store brings a discount of 30-40% on selected VR games. Included in the sale promo are over 60 games and five game bundles. Check out the big list of individual games on sale.
Bundles on sale include:
Fender joins metaverse
We've heard clothing lines, designer labels, and celebs join the metaverse. Now, a big name in the music instrument manufacturing industry has joined the VR realm.
Fender Stratoverse was launched in partnership with Meta. This new world can be found in the Horizon Worlds, which is Meta's social VR metaverse. Fender Stratoverse is shaped like a guitar, forming an incredible island for celebrating all things musical. 
There are different fun games on the island like a guitar challenge, pick-tossing game, or guitar trivia competition. Explore its different parts and you'll be able to unlock new unique sounds to collect. You can then use it for the scavenger hunt game on the main island. This is where you can use the Riff Maker to make your own melodies.
Apple just launched the best 3D room mapping tool to date
Now you can create a 3D floor plan of any space using the RoomPlan. RoomPlan is powered by ARKit, released by Apple to utilize iPhone and iPad camera and LiDAR scanner. The scan will include the key characteristics of the room including dimensions and furniture.
This AR technology is for architects, engineers, and designers to use. It will specifically be useful for professionals in the real estate industry, e-commerce or hospitality. Read more about how the RoomPlan works and its capabilities here. 
You'll surely remain interested in the world of virtual reality thanks to these fresh advancements. This concludes this week's VR Flakes; we'll keep you updated till the next installment. We really hope you enjoyed this week's most recent virtual reality news. In the comments section below, let us know what you think of them. Next week, we'll bring you more VR news. I'll see you here next week for another roundup. Ciao VR fam!