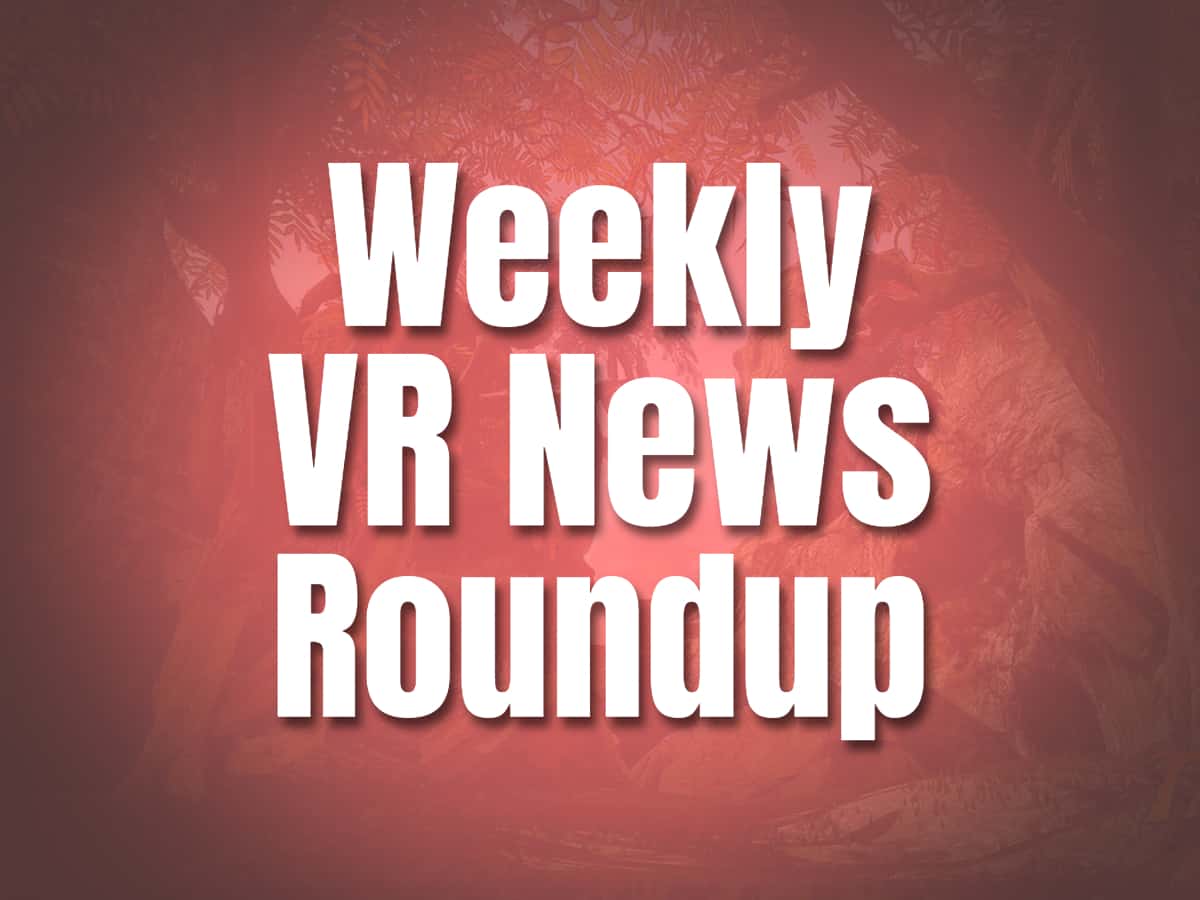 Virtual Reality News Roundup: VR Flakes June 26, 2021
Published
June 26, 2021
under
MORE
Welcome to this week's issue of the VR Flakes Newsletter. Our goal is to deliver the best virtual reality news from the week, all in one place. Get this delivered to your inbox every Saturday along with a surprise inside. Subscribe below on mobile or on the right if you're on a desktop.
In this week's roundup, we'll talk about the biggest developments in VR for corporate people and professionals. We'll also give you updates on the most recent developments on some of the best VR games today.
Varjo Makes Real-time Physical Space Sharing Possible During Virtual Meetings
Varjo, known for being one of the top brands for the most technologically advanced VR headset for professionals, has just announced one of its biggest leaps to change the world of VR. Varjo announced the development of its Varjo Reality Cloud platform.
Varjo Reality Cloud is Varjo's platform for virtual meetings where it is possible to share the user's physical space into the VR space in real-time.
Their latest headset XR-3 uses its wide field-of-view depth sensors to scan the environment and capture it to recreate the same into virtual reality. Through its sensors, it can detect new objects and movements that pass through the view of the XR-3 headset user and updates the VR environment in real-time. The XR-3 headset is known to have good quality pass-through capabilities. Varjo is on its way to making the most out of its latest headset features to enable great advances in how we use VR in the future. However, according to the company, XR-3 will not be the only device using the platform. It will welcome participants from their computers, smartphones, tablets, and other VR headsets too.
ENGAGE Oasis: The Newest Virtual Reality Business District is Underway
VR Education team continues to grow the metaverse with a new platform. Engage Oasis is being developed to be the latest platform that will provide a virtual reality business place for businesses and professionals. This Ready-Player-One-inspired platform is being set up to be the virtual reality meeting place for business people and professionals to market their products and services.
The platform will enable companies and professional individuals to develop business relationships remotely. The platform will use a combination of cryptocurrencies, fiat currencies, and NFTs as means of exchange. It will be available 24/7 providing a cloud-based digital city that literally never sleeps.
Game Developments and Releases
Tarzan VR is coming to Oculus on July 1st.
July 1st welcomes a new addition to the Oculus platform's biggest titles. This classic vine-swinging VR game is coming to Oculus with 3 episodes.
Episode 1- The Great Ape
Episode 2- The Jagged Edge
Episode 3- The Dead of Night
The same title was first released on PC VR in November last year, with only 2 episodes, having the third installment coming soon. But the developers confirmed that it will be released on Oculus with all 3 episodes by default. We are curious how it's going to turn out using Oculus standalone headsets.
Green Hell's Part 2 Prequel Is Now Out
Green Hell keeps it coming as it releases a new update with the second prequel to the one previously released in January. Green Hell ships more than what is expected with new content and a storyline keeping the game more interesting. This time with a 2 part prequel they call the Spirits of Amazonia.
Myst Is To Be Released On PC Later This Year
The remake of the popular game Myst is expected to be released on PC by Q3 this year. The developers promise a nostalgic but more interactive experience of a game many have played decades ago on PC.
The recent version was released on Quest last year and the VR community loves it. The VR version recreates the Myst world with an immersive puzzle-solving experience. This with the ability to pick up objects, pull levers, and slide doors.
That's it for this week's roundup! We hope you enjoyed this week's VR Flakes. Tell us what you think about this week's VR news and exciting VR updates. Let's start a discussion here. We love to hear your feedback and comments. More of the latest VR stuff coming your way next week. Ciao VR fam!