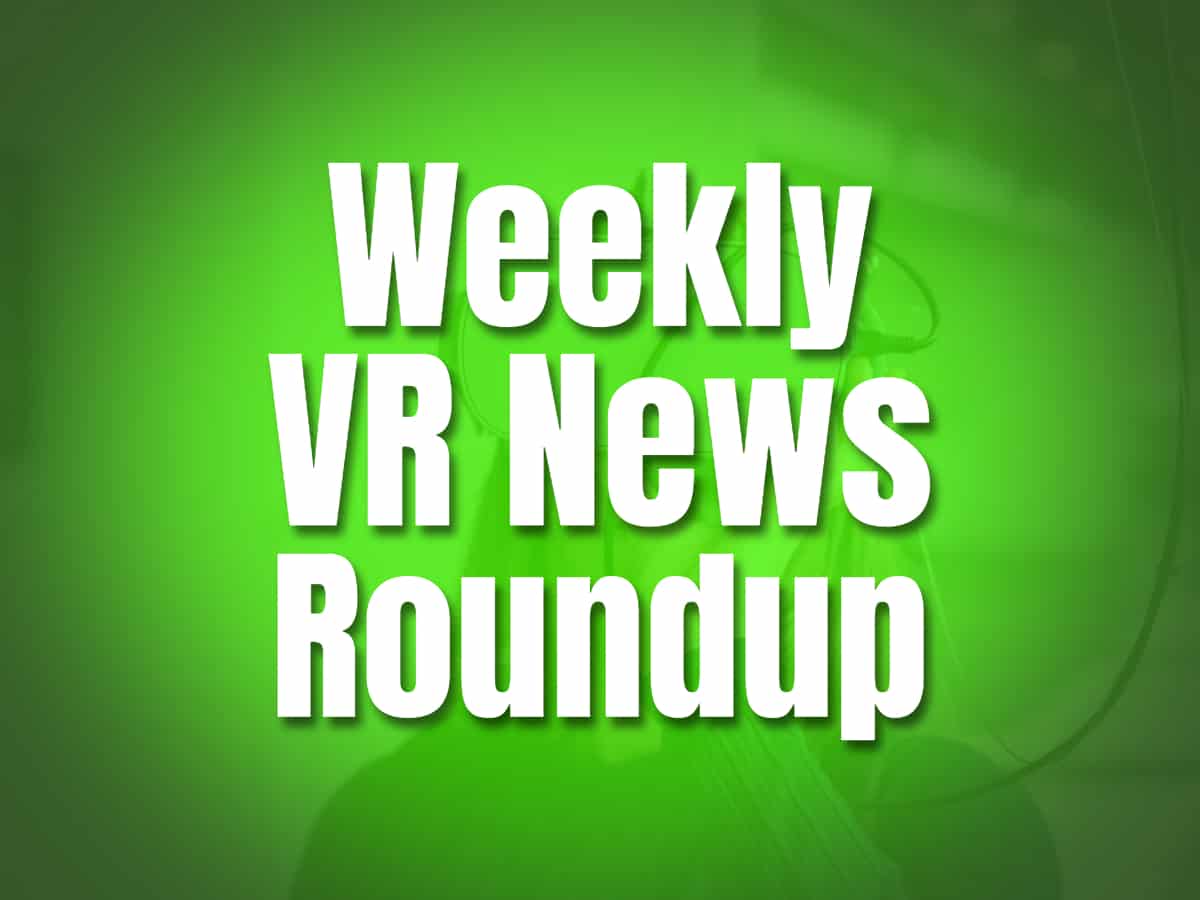 Virtual Reality News Roundup: VR Flakes June 4, 2022
Published
June 4, 2022
under
MORE
Welcome to this week's issue of the VR Flakes Newsletter. Our goal is to deliver the best virtual reality news from this week, all in one place. Get this delivered to your inbox every Saturday along with a surprise inside. Subscribe below on mobile or on the right if you're on a desktop.
This week's VR news round-up will focus on the latest PlayStation upgrades and reveals. We'll also discuss the newest VR headgear initiatives from industry stalwarts like HTC and Pimax. In this week's VR news roundup, we look at what games and hardware innovations the VR community has to offer us.
Sony "State of Play" show announcements and reveals
Sony launched a live event called the State of Play revealing the latest updates and upcoming games on the unreleased PlayStation VR 2. The show streamed live on YouTube and Twitch on June 2nd. And if you missed it, here is the rundown of the biggest reveals during the show.
HTC is working on two new features for Vive Flow
HTC has been targeting a particular group of customers since the launch of their consumer VR headset Vive Flow. HTC promised a headset that prioritized casual users' comfort, relaxation, and productivity. This time, they have heard enough requests for two distinct features.
HTC listened, as they committed the latest developments on the headset to address the two most requested features. The first is the support for iPhone users and the second is the two-handed input.
Since the beginning, HTC has stunned many with the portability of the headset. This compact headgear is a standalone device that needs to be plugged into a smartphone for battery and input. But only Android devices were supported. Recently, HTC confirmed that the company has started working on providing support for iPhone users as well.
Meanwhile, it appears to be second nature to use smartphones as single-handed controllers. However, two-handed input offers its own set of benefits. It opens up new possibilities for many apps that previously required reworking for single-handed input. HTC confirmed that two-handed input is something they're already working on. It may be in the form of hand-tracking.
Pimax Crystal QLED wireless headset
Pimax reveals a new consumer headset is coming. Pimax Crystal QLED is probably one to rival Varjo Aero. The company claims that it will have the highest angular resolution in the consumer market. The device will feature dual 2880×2720 LCD panels with Mini LED backlighting and a quantum dot layer.
Pimax is set to launch its flagship consumer headset. Another standalone device that features an ultra-high resolution and an ultra-wide field-of-view. This is the Reality 12K QLED which was announced last year and is planned to release by Q4 this year 2022 for $2399.
The company plans to release the newly announced Crystal QLED in Q3, a few months earlier than the flagship Reality 12K QLED. Watch the launch event here as they revealed this exciting but less expensive new device. It will be priced at $1,900.
The World Beyond demo by Meta Quest
The World Beyond demo is a tech demo offered by Meta Quest to feature its latest Mixed Reality technology. Using a full set of Presence Platform tools, anyone can start crafting mixed reality experiences.
Meta Quest passthrough technology will help creators create a virtual reality playground from their real-world space. It transforms that space placing it into the virtual world. The experience will be game-like for everyone to enjoy. The experience will be available on Project Cambria.
The World Beyond is now available for free for Meta Quest 2 via App Lab.
New VR Games and Updates
Stride (Update)
The developer Joy Way has confirmed a new update coming this June that will enable multiplayer mode in Stride. The update will come via Steam and will be available for Quest and PCVR.
Population: One (Update)
The game gets new weaponry in the upcoming update. The new weapons include dual-wielding Uzis, the FAL assault rifle, and the RFB automatic assault rifle. Along with weapon rebalancing, the previously announced weapons makeover will be released, providing improved bullet speed, haptic feedback for reloading, and revised reticles and recoil patterns. The update will launch on July 7th at 12 PM PT
Wands Alliances
Cortopia Studios will release Wands Alliances on June 30th. It will be available on Quest 2. This sequel to a Wizard War game was first announced in February.
That concludes another installment of VR Flakes. That is entertaining! We hope you enjoyed learning about the latest VR developments. Comment below with your ideas. Next week, you may expect more VR news. Next week's roundup will be posted here. Greetings, VR friends!