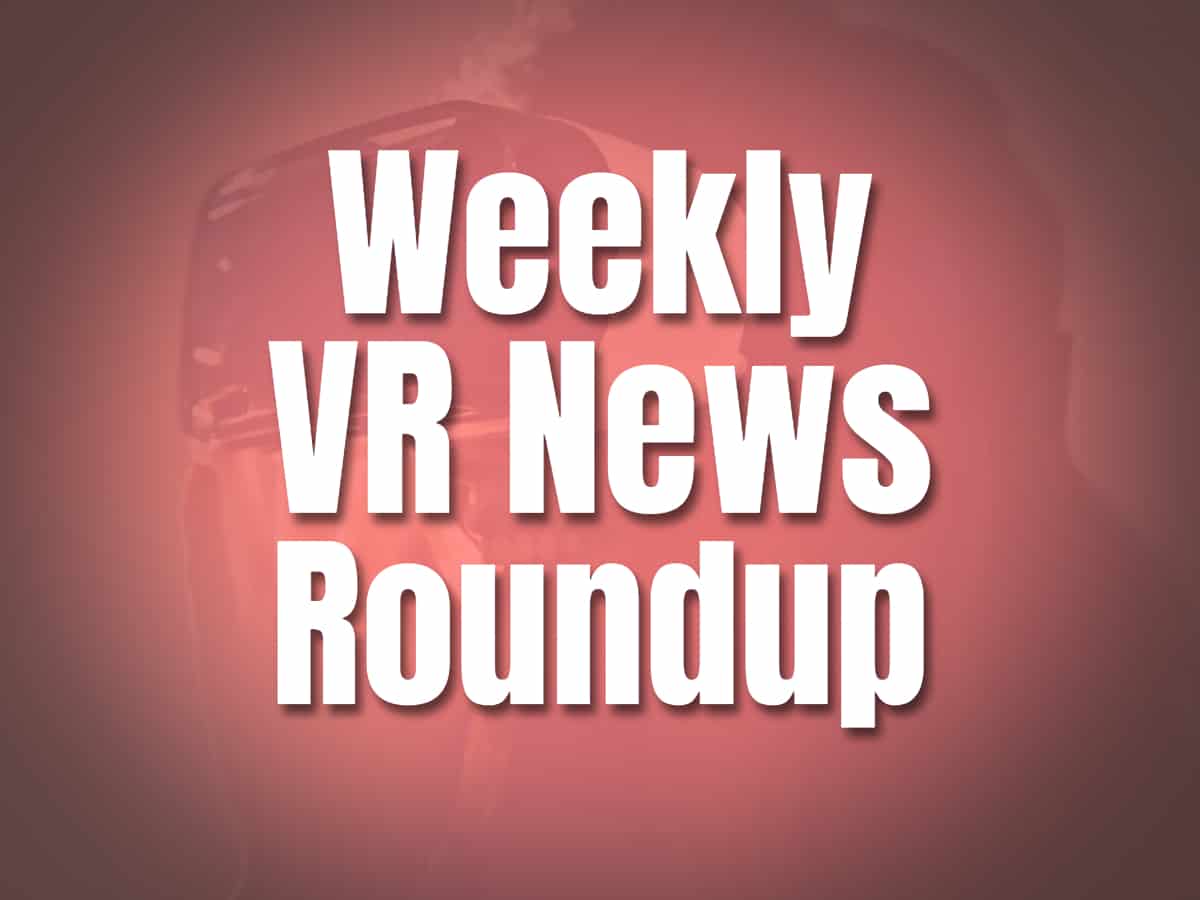 Virtual Reality News Roundup: VR Flakes June 5, 2021
Published
June 5, 2021
under
MORE
Welcome to this week's issue of the VR Flakes Newsletter. Our goal is to deliver the best virtual reality news from this week, all in one place. Get this delivered to your inbox every Saturday along with a surprise inside. Subscribe below on mobile or on the right if you're on a desktop.
In this week's roundup, we get you updated on the latest and coolest game mode recently available so you don't miss out. Plus, some light and fun new apps to try in VR today. Also, we got you the list of the biggest VR titles coming this month of June.
Population One new game mode is now available
The new game mode for Population One is now available. This week, June 3rd, BigBox released the Population One: Team Deathmatch. The game mode allows 2 teams of 6 players each to play. The rule is simple. The team must aim for 30 kills and the first team to get that wins.
Each round has a 15-minute-limit in case neither of the team gets the 30 kills. Team Deathmatch takes place in just a small portion of the Population One map. There will be weekly and daily challenges. Joining the Team Deathmatch will earn you Season Points. It will be available for a limited time only. That's until 12 PM on June 14th. You have the option however to keep enjoying it and it can be done in the custom room settings.
DragonVR massive game update with a new game mode
This relaxing dragon-riding experience gets the extra fun with a new game mode. DragonVR is a pretty chill game for fantasy lovers. It gives VR users the experience of taking control of a mythical beast. This is to explore visually stunning environments.
You can fly the dragon on a free-mode tour, shoot targets with the dragon's breath, and do a time-trial dragon egg hunt.
Now, it gets more exciting with the new game mode. It allows players to slice balloons to the beat of a classical soundtrack. Similar to Beat Saber, you will need to slice in a particular direction with the right weapon. If you are a fantasy fan and also a fan of rhythm VR games, this one is a must-try.
Far Cry is now on free-roam VR
Zero Latency VR, known for providing the best location-based VR experience partners with Ubisoft. This is to bring Far Cry into VR for both gamers and non-gamers.
Free-roam VR lets you explore a room and move in a space providing a unique VR experience. It is one that you can experience with your friends. Zero Latency VR offers this unique VR experience across the globe. Book with your friends. Check out their website to learn more about Far Cry VR.
Virtual Reality's New Meditation App
Maloka is offering a new unique meditation experience in VR. This VR app combines the best of the meditation mediums out there. In VR, we usually get the audio guide or the zen environment experience. But Maloka uses the power of both mediums to take you into a meditation experience in VR like no other.
It offers both audio guidance and an immersive zen environment in VR. Plus, you get to sign up to own your personalized VR island. It is to be occupied by your spirit and this little creature that you get to pick upon sign up.
Maloka also uses psychedelic patterns. So that instead of closing your eyes, you focus on these patterns and align your breathing to its movements. This may be something new to you and if you want to try relaxation in VR, this is definitely an app to check out. The experience is free on App Lab and is currently on Beta for Oculus Quest.
Raise a Virtual Pet on Quest
Now you can raise and pet a doggo in VR. Pets VR is now available on your Quest via SideQuest. It is currently free to download and try out. Actum Game, the developers of Pets VR will also do a full release on SteamVR and PSVR in the future.
From its title, we can expect that other types of pets will be available. But right now, it lets you raise a dog. You can do many pet sum activities like feeding, petting, and washing them. The VR pet is also trainable and can wear different costumes, too.
New Game Releases this June
Of course, we can't miss the newest game releases this month of June. Here's a quick list of the awesome games to watch out for and check out this month.
Stones Of Harlath
Released June 3rd on Quest
Altdeus: Beyond Chronos – Episode Yamato DLC
An expansion to the Japanese visual novel action Altdeus
Echo Pass Season 2
To be released on Quest and Rift on June 8th
A Rogue Escape
To be released on PC VR on June 10th
Smash Drums
To be released on Quest on June 17th
Sentenced VR
To be released on PC VR on June 25th
That's it for this week's VR Flakes. We hope you liked the latest game mode and new apps to try this week. Tell us your thoughts about them in the comments below. More VR news coming your way next week. See you here again for another week's roundup. Ciao VR fam!