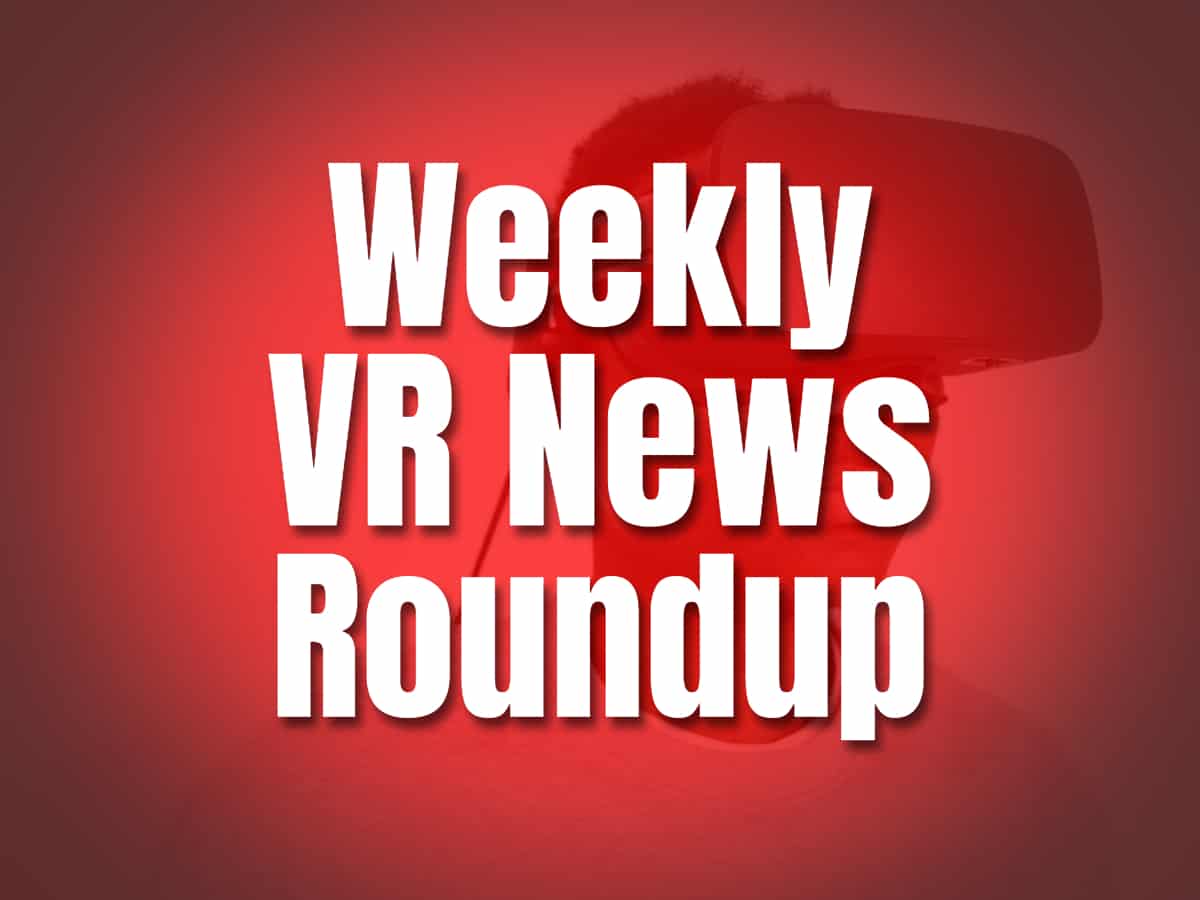 Virtual Reality News Roundup: VR Flakes March 12, 2022
Published
March 12, 2022
under
MORE
Welcome to this week's issue of the VR Flakes Newsletter. Our goal is to deliver the best virtual reality news from the week, all in one place. Get this delivered to your inbox every Saturday along with a surprise inside. Subscribe below on mobile or on the right if you're on a desktop.
It's been a busy week in VR, and we're here to bring you the most significant news in the VR space this week. With Facebook's outage to advances on their social VR platform and more, we bring you the latest on what's going on.
Niantic acquire WebAR development platform 8th Wall
Niantic, a well-known name in the location-based AR industry, has made a significant step forward for AR this year. Niantic claims that the acquisition of the 8th Wall is their biggest acquisition to date.
8th Wall, a WebAR development platform, will help Niantic deliver high-end AR experiences to wider audiences. WebAR technology has the ability to develop AR content directly from a compatible WebAR browser. With this technology, users can access interactive AR content without the dedicated apps or requiring a download. The AR content can be accessed via the latest mobile devices.
Niantic's previous acquisitions, Hoss and 6D.ai, show it is committed to breaking free from dependency on Apple iOS and Google Android. Overall, Niantic is preparing for wider distribution and reaching more audiences.
Track workouts in VR and outside VR with Oculus Move
Oculus Move, Meta's fitness app now allows users to keep track of both their in VR and outside VR workouts. The new update allows Quest users to access the same information they have in the Oculus Move app even without the headgear. It can now be accessed via any smart device.
To do this, users should simply pair Oculus Move with the Oculus App. This can only be done manually. Users can find Oculus Move in the default library. The update is expected to ship along with Meta Quest and Meta Quest 2's newest update available next month. The update is free. More details about the fitness app update here.
Quest logouts and missing apps issues
Account access issues have been reported since March 9th. The first reports from users were from Twitter and Reddit. The issues include logouts and missing apps from the users' libraries. And some have reported a complete loss of access to their account. Some were prompted to create a new account, for which Oculus has advised not to do it. Users were instructed to wait out and log back in again to see if the issues have been resolved.
It appears that both Facebook-linked and non-linked accounts were affected by the issues. Oculus was able to resolve some of the users' issues within 12 hours, but for some not. Contact Oculus support if you are still experiencing the same issues.
Are we ready for the Gundam metaverse?
Bandai Namco has launched a major initiative to develop its own metaverse centered on the company's most successful anime and video game titles. Pac-Man, Soul Calibur, Dark Souls, and the Gundam Universe will all be featured in the Gundam Metaverse.
The Gundam Metaverse is a place where fans may communicate with one another. It's also a meeting location for business partners. A new technology that will assist translate languages is an outstanding feature that Bandai Namco will add. Fans from all around the world may mingle and engage here, as well as enjoy virtual concerts, movies, and live events. Together, have a communal VR experience. People will be able to use crypto or credit cards to buy real-world products like toys, t-shirts, model kits, and other merchandise.
Gundam Metaverse has a massive $130 million fund. Its purpose is to create a strong connection between consumers and the brand.
VR Game Updates:
Cities VR goes live
Cities VR by Fast Travel Games was streamed live on Paradox Interactive's official Twitch channel on March 10th. Aside from the official trailer, this live footage provides a better understanding of the gameplay.
Rhythm VR viking game "Ragnarock"
WanadevStudio has revealed that this rhythm VR Viking game will be released on PSVR. The debut date has not yet been set, although it is expected this year. Last year, the game was released on Quest and PC VR. Check out the game this weekend.
Beat Saber update 1.20.0
Beat Saber has announced a major update in its update 1.20.0. This includes the following:
That's all for now! This week's VR Flakes were fun, we hope you enjoyed them. Let us know what you think about this week's VR news and interesting VR updates. Let us start a conversation here. We'd love to hear your ideas and feedback. Next week, you'll receive even more cutting-edge VR content. Ciao, VR family!