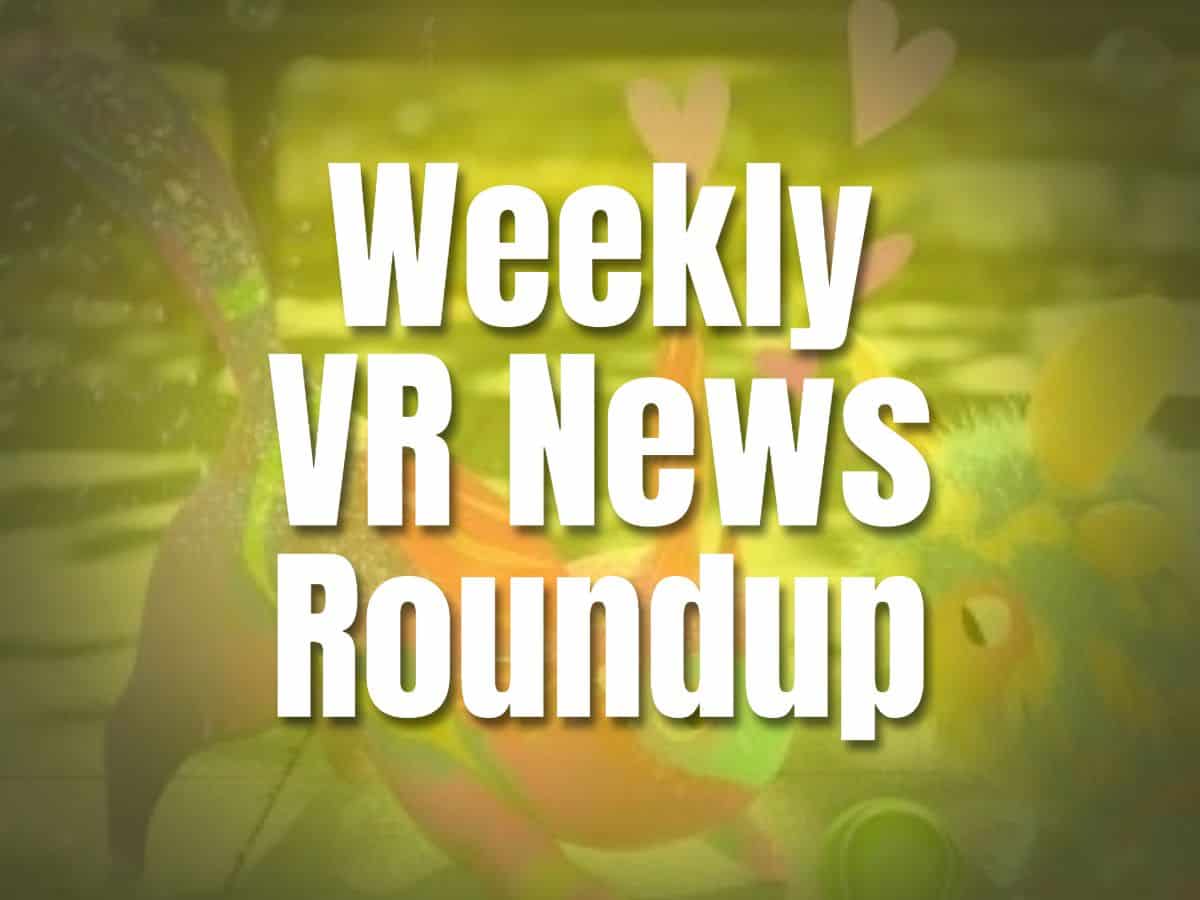 Virtual Reality News Roundup: VR Flakes March 12, 2023
Published
March 12, 2023
under
MORE
Welcome to this week's issue of the VR Flakes Newsletter. Our goal is to deliver the best virtual reality news from the week, all in one place. Get this delivered to your inbox every Saturday along with a surprise inside. Subscribe below on mobile or on the right if you're on a desktop.
This week's VR News Round-Up is jam-packed with the latest advancements and updates in the world of virtual reality. From research teams innovating new ways to train first responders to Pimax offering developers a 100% revenue share, and Bigscreen launching their Avatar 2.0 update - this news roundup has it all! Read on to stay up-to-date on the most cutting-edge developments in the world of VR.
Celebrating Women in Groundbreaking VR Space Film
In celebration of International Women's Day, Emmy Award-Winning Felix & Paul Studios has released a groundbreaking VR space film entitled Women In Spaceflight. A six-minute 360-degree special feature paying homages to the late great Jerrie Cobb, an American aviator who paved the way for female astronauts, the immersive film highlights the accomplishments of this pioneering female spacefarer.
Part of the award-winning Space Explorers series, which offers viewers an inside look into the lives and work of astronauts living aboard the International Space Station, Women In Spaceflight is just one project among a selection of other captivating films made by Felix & Paul Studios. Other notable works include Traveling While Black—a VR documentary exploring the history of restriction of movement for black Americans—and Strangers with Patrick Watson—an intimate performance from Montreal-based singer-songwriter and musician.
Women In Spaceflight is available now to watch on Quest 2 and Quest Pro VR headsets for free via the Meta Quest TV app. More information and content produced by Felix & Paul Studios can be found on their official website.
Rock Out at SXSW with Ristband
Are you looking to experience the magic of live music and cutting-edge technology combined? Then join in on this year's Music Metaverse showcase, hosted by Ristband at The Venue ATX during South by Southwest!
The UK-based "collective," Miro Shot will be returning to SXSW and bringing with them a completely revamped version of their concert. With new music, the latest XR technology, and a variety of discussions about how the metaverse will affect the music industry, this is an event that can't be missed.
This year's event will use HTC VIVE's all-in-one headset called the VIVE XR Elite to immerse audiences into a virtual world. Attendees can expect to hear both established hits from previous years as well as brand-new music composed specifically for this immersive showcase. Last year, Miro Shot used older devices such as Android phones in order to drop attendees into a VR environment so this modern upgrade should offer an even more incredible experience!
Those interested in attending must be 21+ and need an SXSW festival pass. The event will take place at The Venue which is just a 5-minute walk from the Convention Center. Registration is required so don't wait - reserve your spot now!
First Rec Room music festival
This weekend, Rec Room is bringing to life its first in-game music festival, aptly dubbed 'Rec Rocks'. It promises to be an immersive concert experience that will feature several artists throughout the two days of performances.
Headlining Artists Tokyo Machine and Ethan Bortnick are set to take the stage on March 11th and 12th respectively, with a full lineup of artists including Haven (Pop) , Charlie Curtis Beard (Rap), Suzy Shinn (Rock), The Royal Foundry (Alt), Akintoye (Rap) and Clinton Kane (Pop).
Tokyo Machine is sure to electrify the audience with his EDM beats and will debut some new unreleased songs as part of this performance. Fans who don't want to miss out can check out the full schedule here.
To attend Rec Rocks, they'll need to make sure they have downloaded the app across their chosen device and set up their account accordingly-- which includes mobile devices iOS/Android, Steam, SteamVR headsets Meta Quest/Meta PC VR, PlayStation 4/5 with PSVR, and Xbox.
The virtual stages feature an open canyon environment that promises to truly bring the concert experience to life in virtual reality and enable fans all across the world to connect not just through music but through conversations as well.
Cute and Cuddly: Get Ready for Peridot
Almost a year after its initial reveal, Pokémon GO creator Niantic is set to launch its latest location-based augmented reality (AR) game for smartphones, Peridot. This intriguing new mobile game lets players explore the real world to breed new and fantastic creatures.
Peridot allows you to raise digital companions referred to as "Peridots" or "Dots" from birth to adulthood. To help your Dots grow stronger and healthier, you'll have to feed and play with them every day. On top of that, you can take them on adventures throughout the real world. By doing so, they will gain the experience and knowledge needed for them to eventually hatch their own generations of Peridots! Every Dot is 100% unique which means that each one may feature anything from goat horns to a giant bushy tail; some even look like dragons or unicorns!
Peridot will be available starting May 9th across iOS and Android devices where players can pre-register now on both the App Store and Google Play. If you want an extra reward upon launch, those who signup within the first two weeks of the launch will receive an exclusive party hat cosmetic item for their Dot!
Future of Disaster Response: VR Training
As our world advances with technology, so does the simulation for disaster response training. Researchers from the Ohio State University College of Medicine have created a program that utilizes virtual reality (VR) to simulate various mass casualty emergencies like never before.
The program immerses the user in an underground subway complex after a bomb detonation has occurred and victims are severely injured. Trainers can customize the experience by changing various environmental factors, such as smoke and noise, as well as the number of victims and types of injuries sustained to make for a more challenging experience.
The research team has reported that this program is effective in training first responders on SALT (sort, assess, life-saving interventions, treatment, and/or transport) Triage, a standardized triage system established in collaboration with the Centers For Disease Control And Prevention (CDC). The system takes into account users' skill levels and immediately provides real-time feedback detailing their overall performance after they finish their sessions.
With this advanced VR system, we could see an even more efficient response to disaster sites within the near future. Here's more information about this project.
VR headset company Pimax is offering a 100% revenue split for developers who publish on their platform. This move comes following their $30 million Series C1 funding round earlier this month.
Currently, Pimax users rely upon third-party stores like Steam for their VR content but the company is now looking to incentivize VR developers and provide them with an alternate option. The company launched its PC VR content store in September 2022 in preparation for multiple headsets such as their "Reality 12K QLED", with revenue split being determined by the developer themselves, ranging from 0-100%.
Following this move, Pimax has also earmarked a $100K fund for the stimulation of VR games and is giving away 1,000 Pimax Portal dev kits which are standalone hybrid headsets that can convert between a Nintendo Switch-style handheld and a 6DOF VR headset. From what it looks like, this new initiative could be game-changing for independent developers as the majority of existing platforms only offer up to 70% revenue shares (Valve takes 30%, Meta takes 30% from Quest Store, and 47.5% from its online Horizon Worlds).
Bigscreen Avatars Reimagined
Bigscreen, one of the most popular social VR apps, just launched its Avatar 2.0 update. This update brings a wide range of new features to the avatars and improves overall performance.
The avatars now have necks and estimated arms so you can more easily understand how your friends are feeling. Plus, they have a wider range of skin colors, body types, hairstyles, gender-agnostic outfits, and facial features to choose from. Plus there are some extra accessories available too.
Not only that but Bigscreen claims their new avatars are significantly better optimized for performance - this means more avatars can be rendered in the same space without impacting performance or even worse - crashing the app! This should make it especially useful for standalone headsets like Quest where resources are limited compared to PC VR devices.
Finally, Bigscreen is also launching its own SteamVR headset later this year with 2.6K OLED microdisplays called 'Beyond', which is set to be the smallest and lightest VR headset ever sold as well as being incredibly comfortable due to its unique fitting system.
We appreciate you joining us for this week's VR Flakes. We welcome your thoughts and opinions on this week's news and updates. In the next week, we look forward to providing more up-to-date VR content. It would be great to hear from everyone in our discussion. Thank you for being part of the VR family.