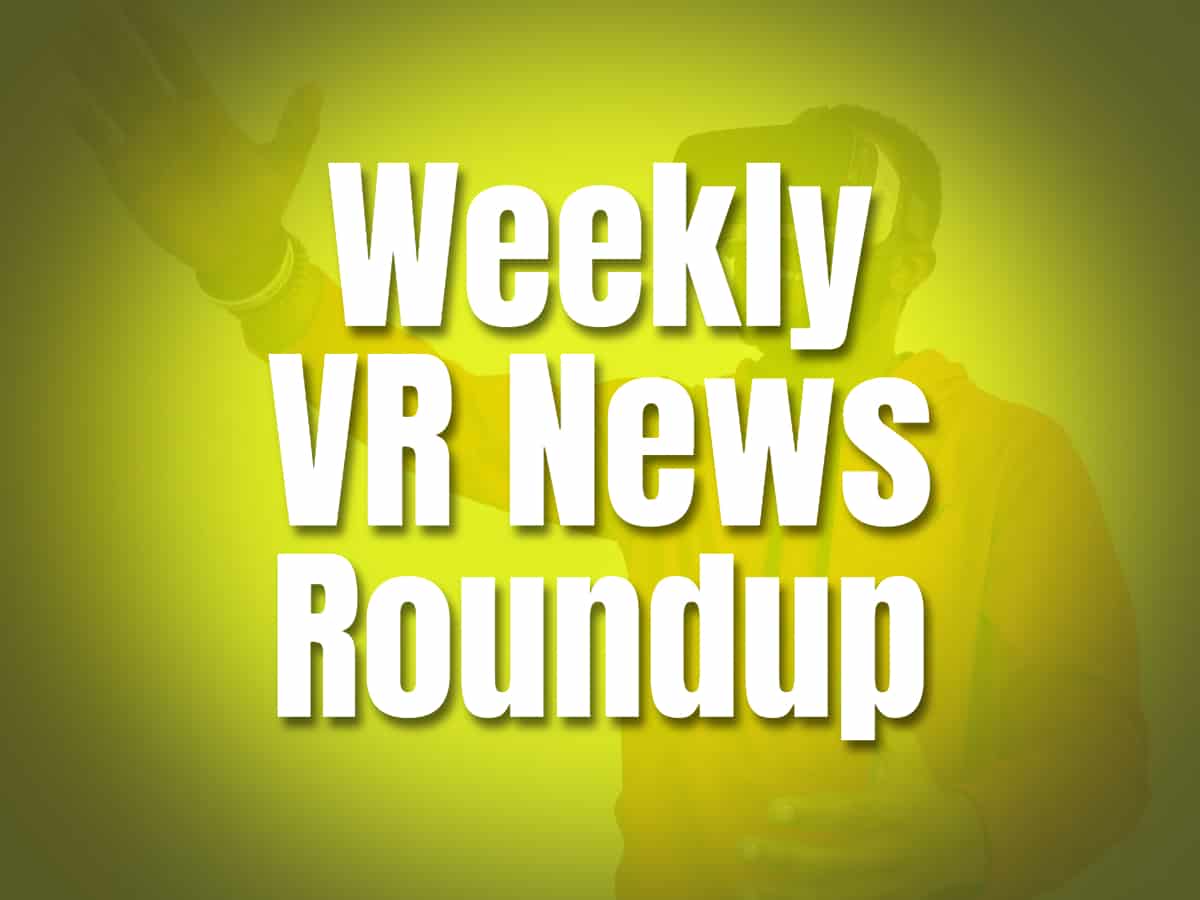 Virtual Reality News Roundup: VR Flakes March 26, 2022
Published
March 26, 2022
under
MORE
Welcome to this week's issue of the VR Flakes Newsletter. Our goal is to deliver the best virtual reality news from this week, all in one place. Get this delivered to your inbox every Saturday along with a surprise inside. Subscribe below on mobile or on the right if you're on a desktop.
In this week's roundup, see how developers and brands are creating great success in the metaverse. Let's learn new possibilities in VR and how it transcends the virtual world into people's daily lives. Are you ready for these developments? We are ready when you are. Let's take a look at the most noteworthy news and advancements in the world of virtual reality this week.
Meta opens new program to support developers
Meta opens a new program supporting and encouraging developers to build on the Horizon Worlds platform. This boot camp is open for existing members of Oculus Start and Oculus Launch Pad. Both are for VR developer programs.
The boot camp will provide developers exclusive training for building worlds in the Horizon Worlds platform. The new program will provide them access to tools and support from seasoned experts.
You can apply here if you are already a member of Oculus Start and Oculus Launch Pad. Both platforms allow you to sign up. Read this blog post from Oculus for Developers for a detailed list of what's in store for you during the Horizon Worlds boot camp.
Nikeland metaverse
Nike is forging ahead into the metaverse, and thus far, the gamble has paid off. Nike created a virtual world within the popular Roblox game, which is played by millions of people from hundreds of countries. Nikeland is the name of the brand's virtual world. Nikeland has attracted over 7 million visitors from around the world and has proven to be a success.
The success is not without great promotional efforts that contribute to its success. During the NBA All-Star Week, Lebron James had graced the virtual realm of Nikeland. Through the metaverse, the NBA star was able to interact with and talk to fans about basketball. He was also able to engage with players in the Nikeland court and coach them. The players also receive rewards such as unlocking virtual products.
We can remember Nike purchasing a leading metaverse fashion house RTFKT December last year. After launching Nike Virtual Studios and Nikeland, Nike Digital has been contributing 26% of Nike's total revenue.
Nike is being patronized in the metaverse not only for the NFTs and products for players' avatars but also for the fun and mini-games they successfully integrated into the experience. Nike today is a great example of brands that made it successfully into the metaverse.
Hologram video calls now possible with Proto Epic
Most people have a good idea of what we are talking about here or what it's like. We've seen many sci-fi movies show holograms being used for communication. That is not entirely fictional today. Proto, a Los Angeles-based company has developed a technology that enables a user to beam his image to a hologram box called Proto Epic and communicate with others through this device.
Proto Epic is a full-sized hologram box that can be set up anywhere. It has built-in speakers and a 4k camera. It is very straightforward. You simply stand in front of a plain backdrop to face the camera. The device will beam a complete duplicate of your image into a holographic image. Those people watching you will see you like you are actually there.
The company admits that this isn't in every sense of the word holographic. The duplicate image is a "digital likeness". They justify however that this is how people easily grasp the concept. Proto Epic can also beam avatars. You can create pre-recorded content using it.
The Proto Epic Box costs $60,000 and the Proto M Enterprise kit costs $5,000. The Proto M kit costs $2,000 to purchase. A Live Beam package with the 4K camera, background, and light diffuser is also available. Meanwhile, the Proto Cloud service allows you to plan content and share it from portal to portal.
Osso VR Surgery Training reports Series C funding
Osso VR takes a giant leap to use VR for effective training for surgeons. The company reported a Series C funding closed at $66 million. The Series C funding is participated by Signalfire, GSR Ventures, Tiger Global Management, and Kaiser Permanente Ventures.
The funding will be utilized to develop Osso VR dramatically through 2023, according to the company. Since its inception in 2016 by UCLA and Harvard-trained orthopedic surgeon Justin Barad, MD, virtual reality training in the medical industry has shown to be extremely beneficial, particularly during the pandemic. Johnson & Johnson, Stryker, Zimmer Biomet, and Smith & Nephew are among the big companies with whom the company partners.
VR games news and updates
Stride released on PSVR
The high-flying parkour craze of STRIDE (2021), created by Joy Way, finally made its way to PSVR on March 24th, 2022.
NFL official VR game
StatusPRO, a sports technology company, announced a new partnership with the National Football League to create the league's first official NFL game for VR headsets.
Bean Stalker 50% Off
Bean Stalker is at 50% off until April 4th, 2022. Check out the new multiplayer features. The devs are also offering a free test weekend from March 25th to 27th.
That's it for this week's VR Flakes. We hope you enjoyed this week's newsletter. Tell us what you think about this week's announcements and exciting VR updates. Let's start a discussion here. We love to hear your feedback and comments.
More of the latest VR stuff coming your way next week. Ciao VR fam!