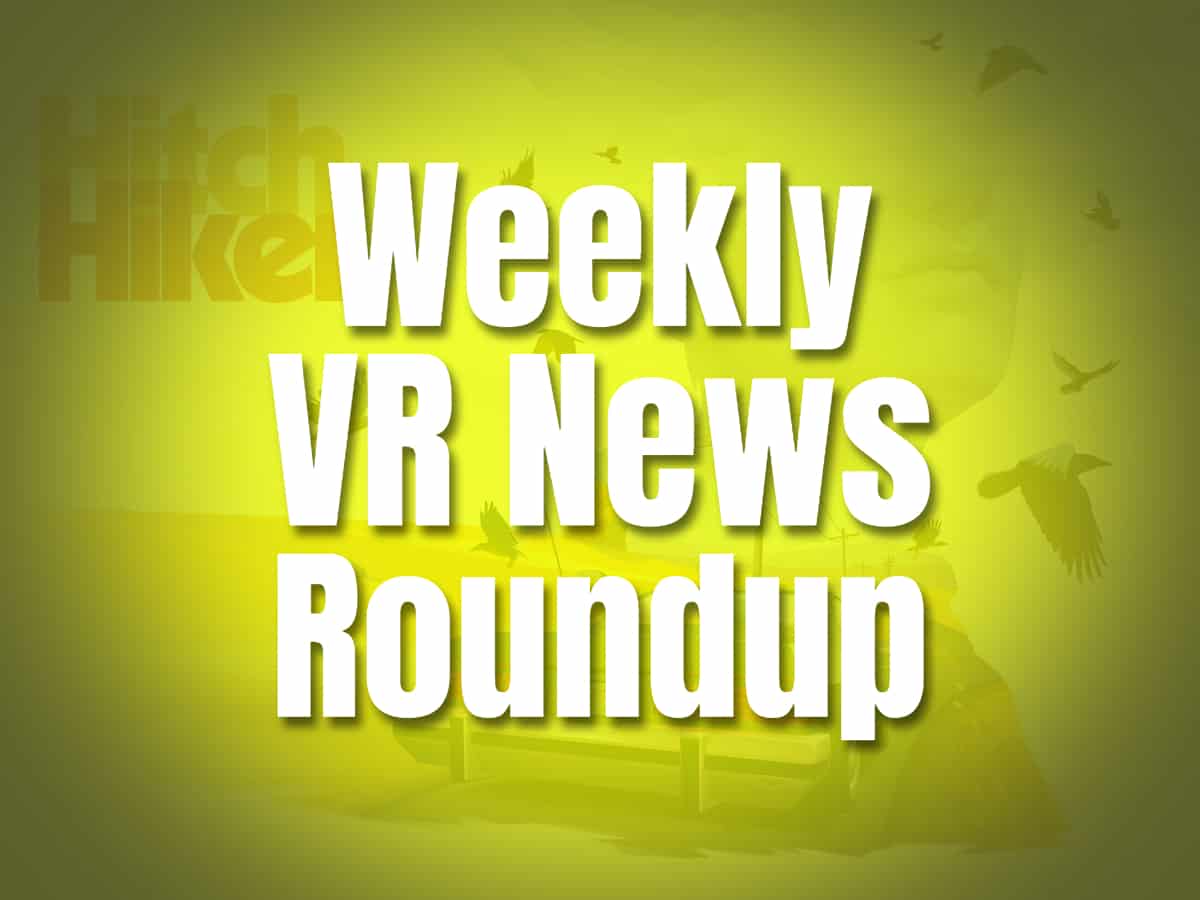 Virtual Reality News Roundup: VR Flakes March 5, 2022
Published
March 5, 2022
under
MORE
Welcome to this week's issue of the VR Flakes Newsletter. Our goal is to deliver the best virtual reality news from this week, all in one place. Get this delivered to your inbox every Saturday along with a surprise inside. Subscribe below on mobile or on the right if you're on a desktop.
In this week's roundup, VR technology keeps things interesting as new and old-timers surface and resurface. More applications of AR technology prove timely and open endless possibilities.
Look who's making a come back in VR
Void is one of the VR arcade companies that was greatly affected by the pandemic. Because of the health crisis, many location-based installations have stopped their operation causing a major hit on the industry.
Lately, we've been seeing a few location-based VR coming back to life. Companies that continue to remain strong during the low time, can easily hit it off given the opportunity. But that's not for all. Some companies like Void need to work the digits.
Recently, it was announced that the business's major assets had been bought for about $2 million by Hyper Reality Partners, a company run by previous Void investor Adrian Steckel, with ambitions to revive the company in the future. It has been reported that the company is on its rapid expansion, actively hiring at its headquarters.
Void's projects in the past, before the global lockdown, include famous franchises such as Star Wars and Marvel. The company is expected to come back with upgraded VR technology and longer immersive experiences. We're keeping an eye on more updates from this company. In the meantime, the company's website is alive again, signaling it is back.
Extinct animals are brought back to life via AR technology
Now it is possible to resurrect extinct animals from the ice age via AR technology. These 3D representations are scientifically accurate. With the help of researchers from the University of Southern California (USC), The Natural History Museum of Los Angeles County and La Brea Tar Pits have teamed up together to release a series of legendary animals that don't exist today anymore.
It doesn't require a special AR device to access these visuals. One can see them using a smartphone. The team has decided to go for a simplistic approach with a low poly look. However simplistic, the dimensions, visuals, and movement of these animals are very accurate. The team also published the research that goes behind the creation of these images in the study Palaeontologia Electronica.
Check out the following legendary animals that are in this series:
Visit this page to learn more.
HTC Vive 5G device integration with RC cars
One of the largest connectivity events, MWC 2022 was joined by HTC showcasing their newest portable device with 5G connectivity. HTC used RCs fitted with cameras and 5G connections in their presentation. Attendees can drive the remote-controlled cars around a tiny racetrack using a portable 5G base station called the Reign Core.
The Reign Core is a portable 5G device, the size of a PC tower. The device can easily be transported anywhere. Because of its compact feature, it enables location-based experiences practically anywhere.
Spectators can also watch the action using HTC Vive Flow headsets. They can experience it via first-person POV. This intends to show the power of 5G connectivity and its role in the future of mixed reality immersive experiences.
HTC's new business unit, G reigns, is formed in partnership with Supermicro. The Reign Core will fall under G reigns. The portable device promises to set up multiple devices in less than 30 minutes altogether.
HTC also took the opportunity to present the concept of their own metaverse, the Viveverse, during the event. They have shown intentions of expanding the in-car entertainment industry using the Viveverse ecosystem.
The Hitchhiker is coming to Quest
Check out this new VR game coming to Quest. The Hitchhiker is one of the best narrative games out there, finally coming to Quest. The Hitchhiker won the Best Story at the 2018 Game Connection awards.
This VR game carries an interesting and mystifying narrative. While hitchhiking, the game will take the player to puzzle games and the unveiling of the player's story. The player retrieves memories as he/she journeys through the road. Some of the players will come through hallucinations and some through conversations or dialogue options with the driver.
Interesting enough to be experienced in VR, Quest confirms that the game has full motion control support. Players will experience the game in VR through first-person POV,
The game is expected to be available on Quest by March 10, 2022. Check out the game here and add it to your wishlist.
Do you want to join the Nerf Ultimate Championship Closed Beta?
If you are a fan of Nerf and playing on Quest, this could be your chance. Application to experience the game via closed beta version is currently open. Click here for the pre-screening form.
Playtests are handled using Discord. On-boarding and off-boarding will be done here. Players will be matched based on their time zones and they will provide time slots for each session.
Applications are accepted until March 15, 2022, at 1 PM EST.
That's it for this week's VR Flakes. We hope you liked the latest virtual reality happenings this week. Tell us your thoughts about them in the comments below. More VR news coming your way next week. See you here again for another week's roundup. Ciao VR fam!