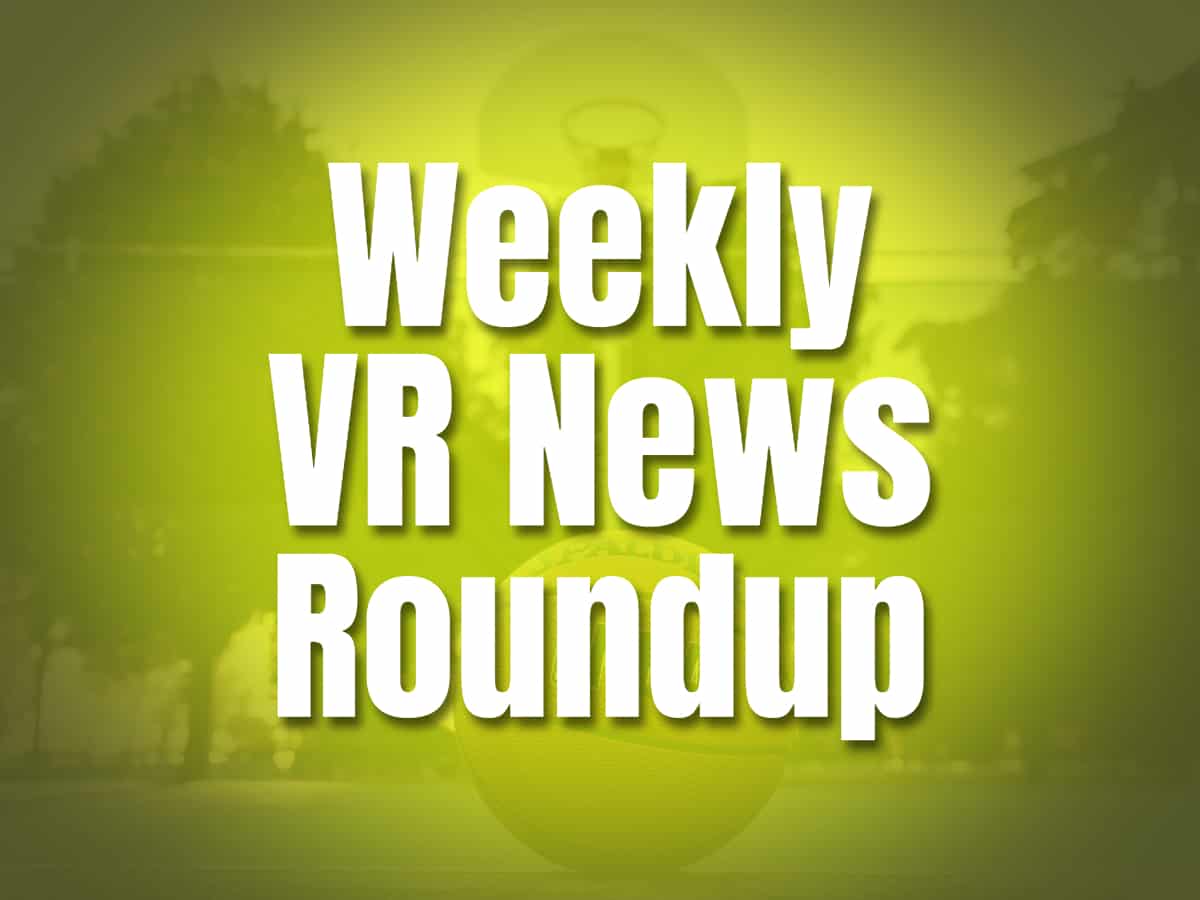 Virtual Reality News Roundup: VR Flakes May 14, 2022
Published
May 14, 2022
under
MORE
Welcome to this week's issue of the VR Flakes Newsletter. Our goal is to deliver the best virtual reality news from this week, all in one place. Get this delivered to your inbox every Saturday along with a surprise inside. Subscribe below on mobile or on the right if you're on a desktop.
In this week's VR news round-up, we'll talk about what's new in the Horizon Worlds. We'll also discuss Project Cambria's most recent developments this week. We're also thrilled to let you know that Google is working on a pair of glasses that you'll most likely find useful while traveling. This, and more, are in this week's roundup of the most important and recent VR news and events in the VR community.
NBA enters metaverse
Meta enters another big name on its list as it collaborates with the NBA. NBA partners with Meta for its 75th-anniversary celebration. Now we can celebrate with them inside the metaverse via the Horizon Worlds.
The NBA Lane Experience is currently available in the Horizon Worlds under the Event's tab. Enter the NBA wonderland with everything NBA, complete with games and activities you can do as an immersive experience.
Immersive activities include:
The experience is available on larger-than-life the said platform until the 30th of June. The experience will be available on the platform until June 30th. In the recent past, Meta has teamed with an increasing number of notable names and large franchises. In the foreseeable future, we can expect to see more worlds in the metaverse. Which brands would you like to see in the metaverse?
Mark Zuckerberg shows off Project Cambria in a new demo video
Meta continues to feature Project Cambria. The much-awaited headset, code-named Project Cambria, has been the highlight of the company's latest updates. We learn a bit more about the device as it nears the release date.

This time, Meta's CEO appears in a new film demonstrating the capabilities of the newest headset. As seen in the video, the headgear offers mixed reality capabilities. The video focuses on both showcasing the specifications and raising excitement among fans who are eager to learn the release date. The pricing and exact release date have yet to be announced. This information will be available to us soon.
Ultimechs: the next ultimate futuristic sports game
The new futuristic sports game is coming later this year to the world of VR. Ultimechs was announced in 2021. But it was only until recently that a new trailer has been published that gives a better idea of what the game would be like.

Developers of the game, Resolution Games, released a new gameplay trailer. The game lets players control a giant robot. It's a futuristic ball game set in a futuristic arena. Players work with a team. Each team must work together to throw the ball into the goal and try to prevent the other team from doing the same.

This is a 2v2 game but there is an option for a 1v1 player. It is expected to come to VR's major platform later this year. Follow Ultimech's Twitter to keep you updated with any news regarding its release.
Horizons Worlds VR gets a dedicated Asset Library
To make the world-building process easier, Meta has released a dedicated asset library for its Horizon Worlds VR metaverse. It will enable users to choose from a growing library of pre-built assets that includes everything from simple objects to full environments.
About 100 assets are created from the Horizon Worlds and its community. All of them are currently available in the asset library. Creators can drag and drop these items while creating in the metaverse. This makes building easier, even for those who are building for the first time.

Beginners will benefit greatly from the new functionality because they will be able to view and evaluate complex products developed by more experienced makers. More pre-built objects will be uploaded soon.
Live AR Translation Glasses from Google
Google surprised everyone at the closing of this year's developer's conference. The keynote presentation ended with a video showcasing its newest and exciting project. The video shows an introduction of an AR glass with live translation capabilities.
The AR glass showcased in the video is Google's prototype. There are several constraints presented by ultra-compact glasses like this one. Battery life, brightness, and field of view are some of them. In the video, the glasses don't show any specs that address that. As to how Google will present AR capabilities into this concept glass is still for us to find out in the future.
Google wants the AR device to be fully functional and usable. As the glass translates for the user, evident obstructions from the user's view should be eliminated. Google's approach to augmented reality is to have devices that allow consumers to interact more with the real world in an AR-powered experience.
Thankful for another week of VR news. Things improve, and our lives become more enjoyable and intriguing as a result of our interaction with these technologies. That concludes another installment of VR Flakes. That is entertaining! We hope you enjoyed learning about the latest VR developments. Comment below with your ideas. Next week, you may expect more VR news. Next week's roundup will be posted here. Greetings, VR friends!