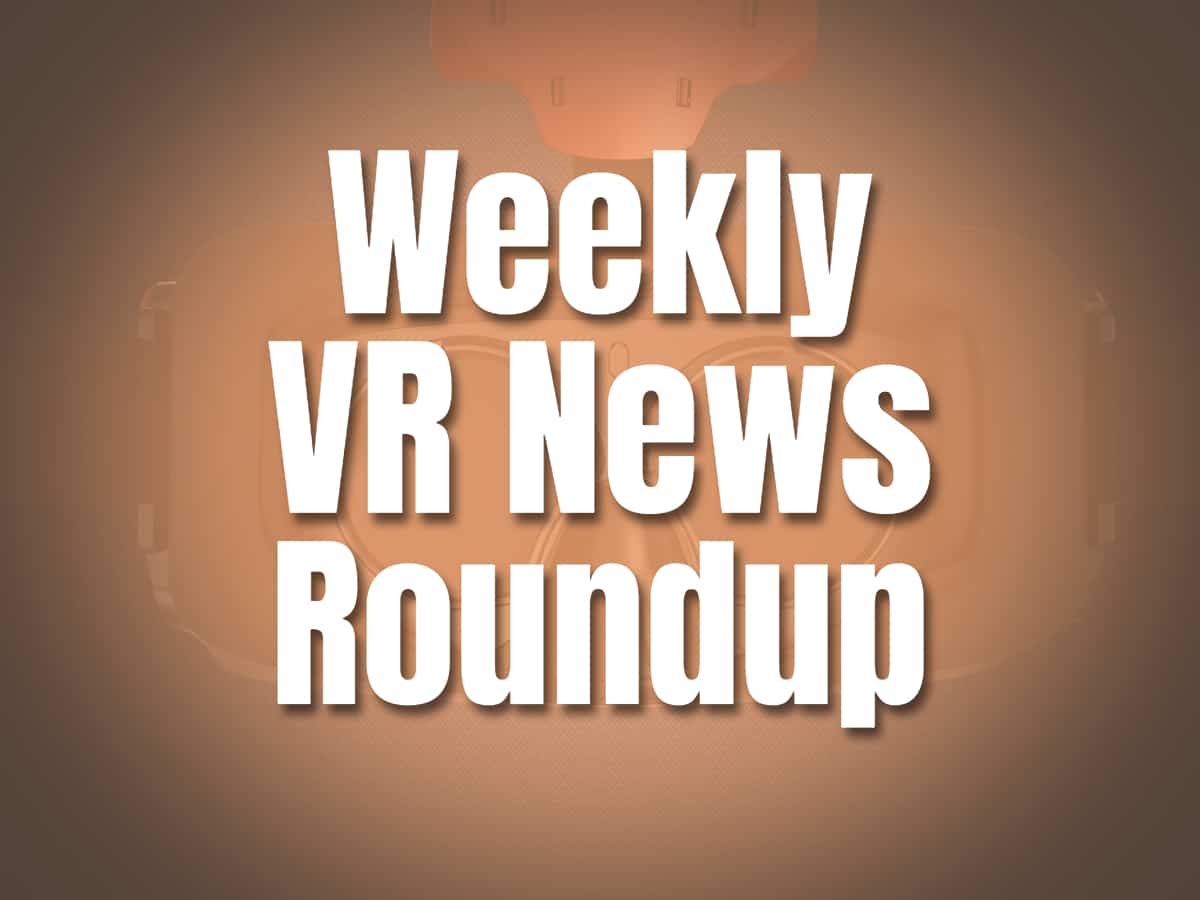 Virtual Reality News Roundup: VR Flakes May 15, 2021
Published
May 15, 2021
under
MORE
Welcome to this week's issue of the VR Flakes Newsletter. Our goal is to deliver the best virtual reality news from this week, all in one place. Get this delivered to your inbox every Saturday along with a surprise inside. Subscribe below on mobile or on the right if you're on a desktop.
This week is all about the top VR hardware news we've all been waiting for. Plus, sneak peek at the gameplay of fresh new games in VR today. In this week's roundup, we'll talk about the much-awaited VR headsets revealed during HTC's ViveCon.
Not only that, a Chinese company had launched a would-be competitor of Oculus Quest, but with a catch. Let's jump in and get updated with more of the latest VR hardware news this week.
HTC Vive Pro 2 and Vive Focus 3 revealed during HTC ViveCon
We've been hearing different opinions about this much hinted reveal. The ViveCon event finally ended the guessing game on which VR hardware is going to be the star of the event.
HTC revealed not one but two VR devices: one standalone and one PC VR headset. Which one are you more excited to hear about?
It depends on what you do, but if you are a regular VR consumer, then the high-end Vive Focus 3 is not for you. HTC released a standalone device but not for general consumer use. Vive Focus 3 was announced to cater to enterprises. With a $1300 price tag, this high-end headset gets a major bump in the resolution. Vive Focus 3 is now the highest resolution standalone, with a per lens resolution of 2.5K.
Vive Focus 3
| | |
| --- | --- |
| Display per lens | 2448×2448 |
| Refresh Rate | 90Hz |
| Field of View | Wider |
| Lens Separation Control | Granular 57mm-72mm |
| Battery Removable | Rear |
| Price for business | $1300 |
HTC also has great news for hardcore PC VR enthusiasts. The HTC Vive Pro 2 has got a few beefy upgrades from the Vive Pro we know. Vive Pro 2 is now HTC's newest flagship headset in the PC VR-centric hardware category.
HTC Vive Pro 2
| | |
| --- | --- |
| Display | IPS LCD |
| Resolution | 2048 x 2448 per eye |
| Refresh Rate | 120 Hz 90 Hz |
| Field of View | 120 degrees |
| Base Stations | SteamVR 2.0 Lighthouse |
| Controllers | HTC Vive Pro Controllers |
Both these devices lack eye-tracking features. Though the features are possible through an add-on device in the future.
PICO Neo 3 launched this week in Asia
As Chinese companies join the growing VR market, we can expect some new devices coming in. Like this much talked about PICO Neo 3 which was launched recently. It has now launched officially in China with a price tag of $390. One of the remarkable features of this device is that it allows 4K streaming. It is said to be a major competitor of Oculus at its price point. Both are standalone devices that are very similar. However, PICO Neo 3 will not be available in the consumer market in the West. The headset will only cater, again, to enterprises with their enterprise version.
Oculus Quest Pro
Many are all ears during Mark Zuckerberg's interview with CNET. One of the best talked about from this interview is that he had expressed his enthusiasm in making a Pro device. He spilled his idea of creating a device that is focused on eye and face tracking. He later confirms that a Quest Pro headset is currently being worked on.
It is easy to see the success of Oculus Quest 2 today. Oculus is indeed making a significant contribution to the VR industry by getting as many people into VR as possible. This seems to be the focus of the company today. But it's quite exciting to know that there is more big stuff coming to Oculus after this.
Zuckerberg says we can expect an upgrade not just on the eye and face tracking features. We can also expect some beefy improvements on the display and the computing power, as well as the weight distribution of the device making it more comfortable to use. Of course, we can expect it to be more expensive than the Oculus Quest 2. Obviously, it will have the PRO price tag.
New generation Sony VR 2
We know that PSVR 2 is coming and Sony confirmed that. This week leaks more speculations about the specs of the upcoming device. In their official blog, Sony went out to reassure the VR community that they are fully committed to making PSVR 2 along with the major improvements.
It looks like they are working on a major transformation on the resolution, possibly a 4000 X 2040 pixels and a wider field of view. They are also said to be working on an improved tracking capabilities of the new device.
What we know is that Sony won't be going for a standalone headset. However, PSVR 2 is expected to connect to PS5 using a single cord setup.
Those are some of the biggest news about VR hardwares this week. Share us some of the promising news or rumors you've heard so far about the latest headsets out there. Which ones do you want to hear about in the coming days?
Amazing gameplay videos this week
And now to complete the fun, we'll share with you a few sneak peeks to the best gameplay videos we've seen this week. Check out these VR games if you still haven't.
Larcenauts
Captain ToonHead
Zero Caliber: Reloaded Co-op
That's it for this week's VR Flakes. We hope you liked the latest hardware news this week. Tell us your thoughts about them in the comments below. More VR news coming your way next week. See you here again for another week's roundup. Ciao VR fam!