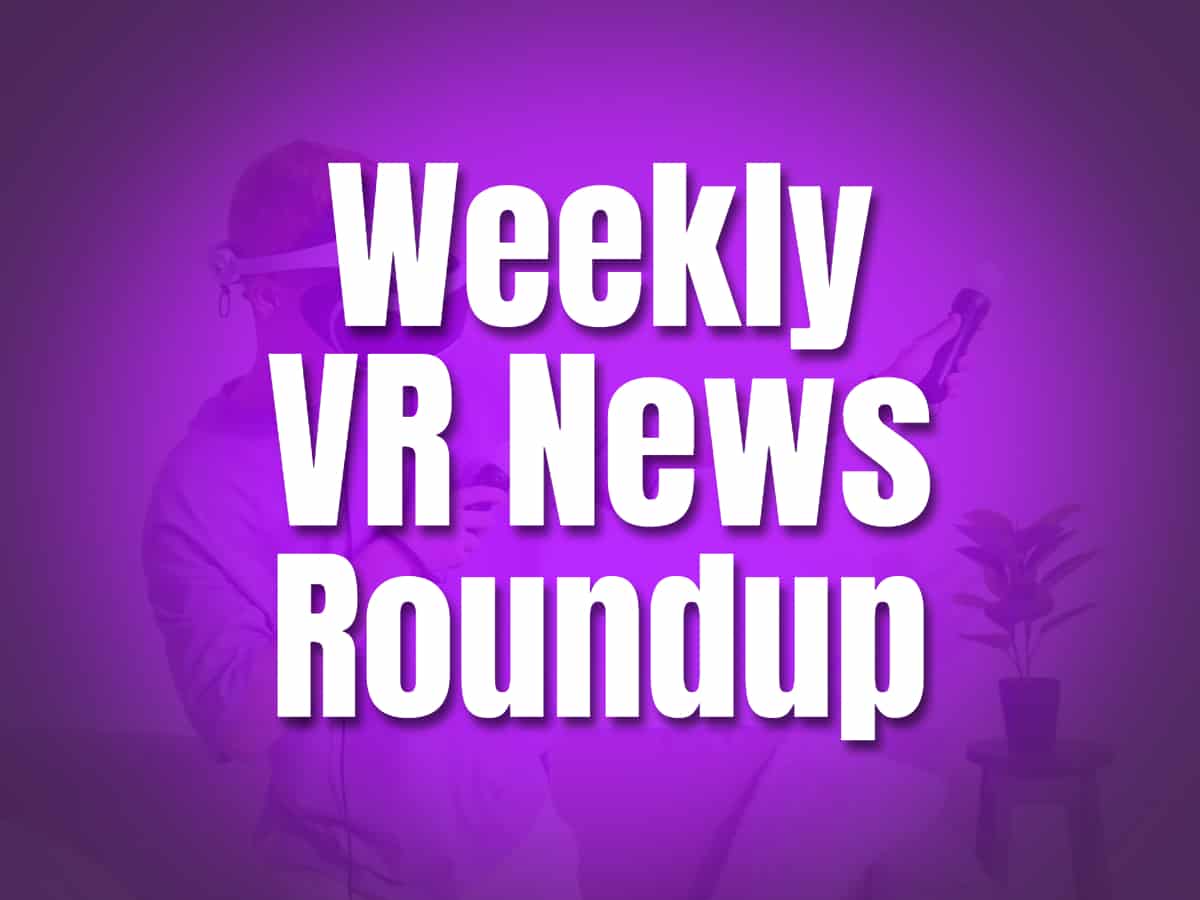 Virtual Reality News Roundup: VR Flakes May 21, 2022
Published
May 21, 2022
under
MORE
Welcome to this week's issue of the VR Flakes Newsletter. Our goal is to deliver the best virtual reality news from the week, all in one place. Get this delivered to your inbox every Saturday along with a surprise inside. Subscribe below on mobile or on the right if you're on a desktop.
This week's roundup looks at different new formats in the metaverse as developers explore and experiment with possibilities all involving metaverse technology. Also, we'll talk about new fascinating pieces of hardware that will be available soon. All of these and more in this week's VR round-up. Let's go!
Reality TV powered by metaverse?
Dark Slope has teamed up with Insight Productions to create an immersive television series. Metaverse technology is used in this new reality TV show. Dark Slope is a mixed reality game developer best known for The Bogey Ogre, and Insight Productions is a Canadian production firm best known for shows like Big Brother Canada and Amazing Race Canada.
Dark Slope just announced the partnership, noting that it will use the Unreal Engine 5 game engine for high-quality images and haptic feedback technology for a more immersive experience for the participants of the development of the metaverse reality TV show. They call it "experiential TV". Full details of the announcement here.
While this isn't the first show in which competitors employ mixed reality, these new advancements give rise to new metaverse formats. Let's see how this endeavor to push reality shows to new heights with today's cutting-edge technology turns out.
Hatch Kids: the metaverse school for kids
It is not a surprise for the education sector to enter the world of metaverse. Camp K12 startup is bringing Hatch Kids to ensure the future of the metaverse by educating future innovators.
Hatch Kids is a metaverse school that teaches kids ages 5 to 18 how to make AR/VR content. Hatch Kids allows these children to use the HatchXR tools. HatchXR provides all of the necessary tools for creating, designing, and playing their own games. With these tools, kids can now create their own metaverse worlds and games. They'll be able to share their work on a platform where others can try it out using VR headsets, mobile devices, tablets, and WebXR.
The good news is that Hatch Kids is completely free to use. They also give schools and teachers curricular modules. Go straight to Hatch Kids' website to learn more about them.
Apple's self-driving car employs VR
It was long ago that we learned that Apple was working on a car. It was back in 2014 when word spread that Apple was working on its own type of vehicle. It was widely speculated that it would be a self-driving car with no human interaction, no pedals, gears, or stirring wheels. After that, the project went completely silent, and there hasn't been any new information about it until lately.
The company submitted a patent for an in-car VR entertainment system, which is attempting to address motion sickness as well. The in-car VR entertainment system allows passengers to immerse themselves in virtual reality while traveling. Those and more are included in the patent that directly relates to in-Car VR capabilities. With that said, Apple's Car development could be pushing forward. If past reports are still accurate today, they will release the Apple Car in the year 2025. Do you think Apple is taking that direction with in-car VR entertainment to start with?
Walk in VR while sitting with SitWalk
Mr. Art Digital Technology introduces us to a fascinating new technology. This revolutionary virtual reality motion simulator allows you to walk naturally in the virtual world while sitting in real life. This new feature would have alleviated motion sickness while allowing you to engage with the virtual world with your hands-free. With low latency, you'll be able to "walk" forward, backward, side-to-side, and spin 360 degrees in the virtual world. Here's what it looks like.
The virtual reality hardware and software company is looking for $50,000 by June 16th to fund this endeavor. The intended mass manufacturing will begin in July, with early patrons receiving the SitWalk in August.
The most compact LCD panels for VR today
Display Week 2022 showcased very interesting progress on the future of ultra-compact VR headsets. TCL, one of the event's participants, exhibited two new LCD panels, both having a 120Hz refresh rate.
One LCD is 2.1 inches with a 2280×2280 display and a density of 1512 pixels per inch. Another is a lower resolution of 2160×2160 but is the smallest to date at only 1.77 inches. The latter has a pixel density of 1764 pixels per inch. Hurray for ultra-compact VR headsets in the near future!
Quest v40 "the Big 4-0" update
Meta deserves credit for their steady and ongoing efforts to improve its platform. The Big 4-0 may not be big news, but it does contain crucial security and other upgrades. Despite the fact that it failed to impress many, it is encouraging to hear about progress in making the platform safer and more reliable.
Quest v40 update includes the following:
Read more about the latest features on the Oculus blog.
That's all for now! This week's VR Flakes were fun, we hope you enjoyed them. Let us know what you think about this week's VR news and interesting VR updates. Let us start a conversation here. We'd love to hear your ideas and feedback. Next week, you'll receive even more cutting-edge VR content. Ciao, VR family!