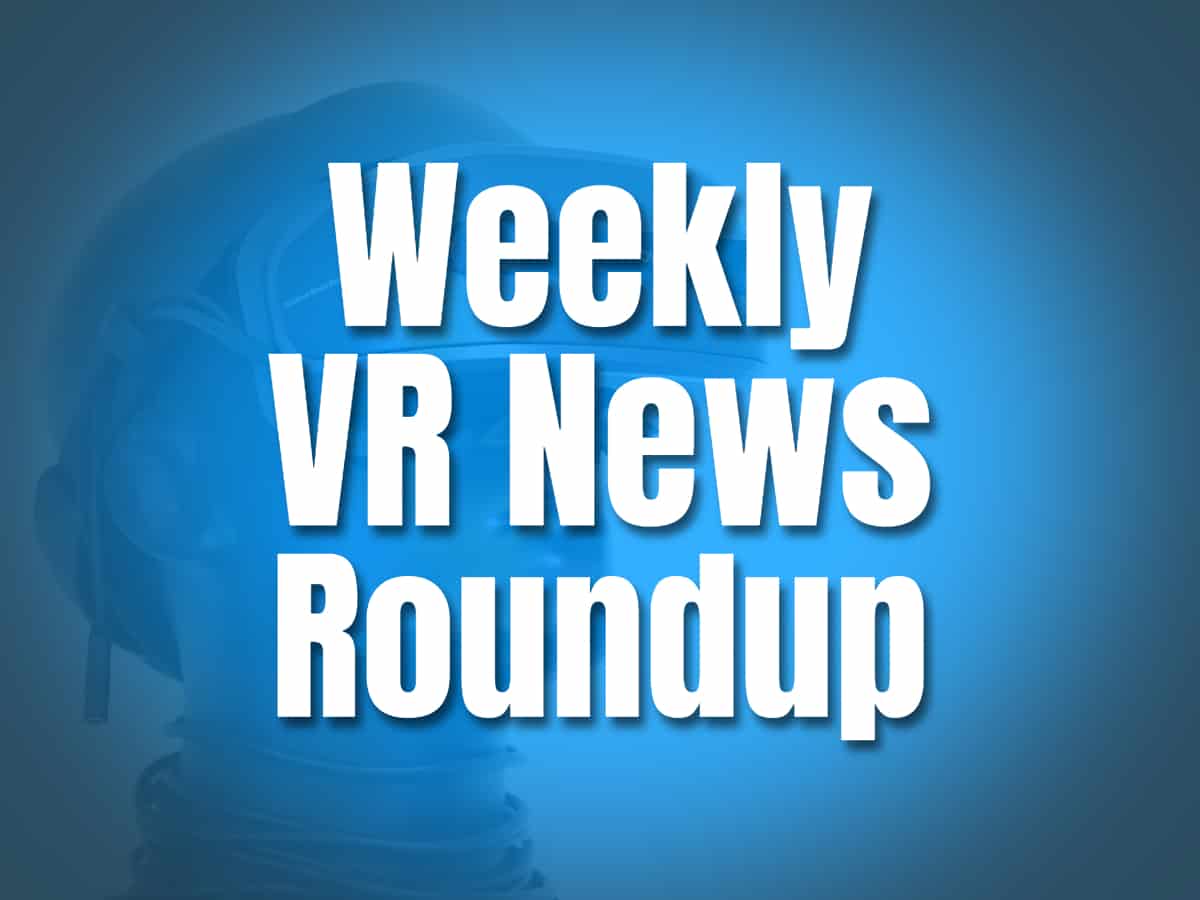 Virtual Reality News Roundup: VR Flakes May 28, 2022
Published
May 28, 2022
under
MORE
Welcome to this week's issue of the VR Flakes Newsletter. Our goal is to deliver the best virtual reality news from this week, all in one place. Get this delivered to your inbox every Saturday along with a surprise inside. Subscribe below on mobile or on the right if you're on a desktop.
There's a lot of surprising news in our weekly round up this week. So get ready! We've got a company expansion, unexpected content, and an early access cancellation. Much-anticipated or unexpected happenings in the VR world will never escape our notice, and you won't miss them either. Here we go!
Apple Maps app AR walking guide now supports Tokyo
You can now explore the city of Tokyo in the latest update to the Apple Maps app. AR walking guidance was first introduced in the app last year 2021. This allows Apple smartphone users to navigate the streets using virtual overlays as in augmented reality.
The app lets them see arrows to direct them as they walk towards their set destination. Currently, there are several cities that are supported by the app. As of now many major cities around the world are supported utilizing the AR experience to navigate the streets. This is very helpful to find your way in a very busy complex labyrinth of cities like Tokyo. This app is similar to Google Maps Live View which is also available for iOS phones and Android devices. 
8th Wall is growing their business environment for creators
8th Wall, recently acquired by Niantic early this year, announced an expansion. They are increasing their efforts in empowering developers and creators to thrive in their platform. They want to support creators through a well-developed ecosystem providing them all they need.
The expanded support includes:
The two new subscription plans start at only $9.99 per month. This is the Starter plan and the Plus plan is at $49. The plans include support for creating unlimited WebAR and WebVR projects with the Cloud Editor. It also includes global hosting services to help devs publish their web apps. Meanwhile, the Plus plan has more flexibility and additional features. These two new plans are more affordable than the rest of their offers. Check them out here.
New content on Valve after surprise update
Valve hasn't been aggressively updating the SteamVR platform, so this latest update came as a surprise. Valve included a new environment for the SteamVR Home in the SteamVR update 1.22, which was launched this week.
Valve has added a new photogrammetry environment to SteamVR's social VR space. This new environment depicts a portion of the hamlet of Fornalutx on the island of Mallorca in the Western Mediterranean Sea.
Subscribe to this environment via Steam Workshop, and it will be available in your SteamVR Home when you download it. You and your pals may then visit this new environment.
Outlier canceled
The developers of the Outlier, Joy Way, have announced that they would no longer be developing what they describe as an ambitious game. Joy Way has written a heartfelt post explaining why they must halt future development efforts. The VR game is not as lucrative as they had thought, and they admit that they "overestimated the demand for this game."
The announcement was done two weeks before its expected early access. Many have already dug their hands deep into this game including the testers, but the company does not see its future bright in sales. The company explained they are putting significant manpower into something which is not certain will return such efforts. So, they decided that it would be better to allocate their efforts to their other popular games like Stride and Against.
Steam players may decide to keep the game without expecting any more developments or they can ask for a refund for free. The title will be removed for sale on Steam shortly.
The 10th and final season of Firewall on PSVR
Roughly four years old as a PSVR exclusive, Firewall has released a total of ten seasons to complete its finale. The tenth season will be called Operation:X.
The game's creators, First Contact Entertainment, have confirmed that this is the final installment. The game is still playable on the platform. However, after the tenth season, there will be no new content.
The conclusion features the return of legendary weaponry as well as 24 new missions that unlock new cosmetics. An Ops Pass is required to access the new content.
The developers of this game are reportedly working on a new PSVR 2 exclusive game. Nobody knows if this is the sequel, but anything is possible for the time being.
There will always be surprises and fresh breakthroughs in the AR/VR arena. Make sure you don't miss them. Don't you worry, we got it all covered. We hope you enjoyed this week's virtual reality news. This concludes this week's VR Flakes. Let us know what you think in the comments section below. See you next week for another VRnews roundup. Good day, VR family!