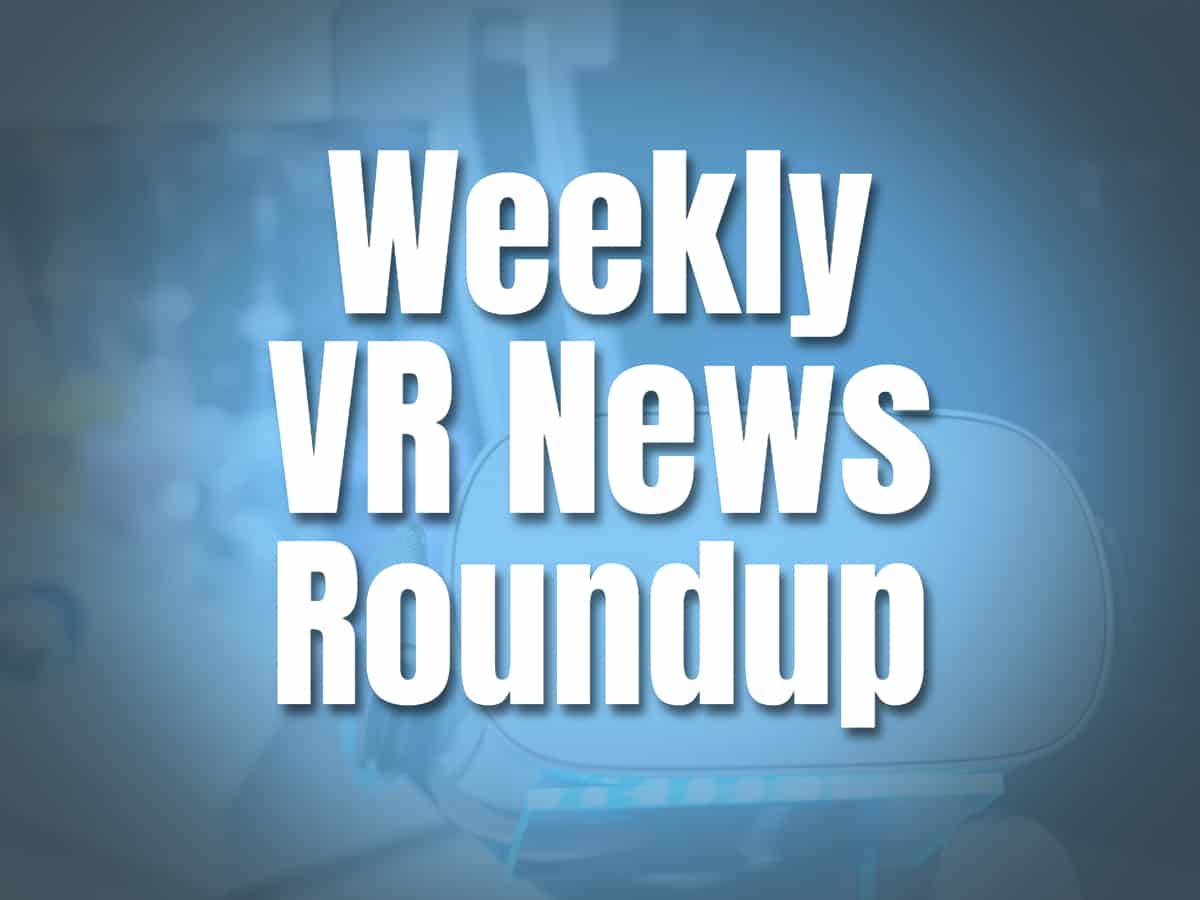 Virtual Reality News Roundup: VR Flakes May 29, 2021
Published
May 29, 2021
under
MORE
Welcome to this week's issue of the VR Flakes Newsletter. Our goal is to deliver the best virtual reality news from the week, all in one place. Get this delivered to your inbox every Saturday along with a surprise inside. Subscribe below on mobile or on the right if you're on a desktop.
In this week's roundup, let's get to the latest developments in your favorite VR titles. Let's dive into some of this week's latest releases to level up the fun in VR. We will also give you a sneak peek of some of the exciting new stuff to look forward to, coming the first week of June.
Beat Saber's New Music Pack Featuring Maroon 5, Gwen Stefani, Kendrick Lamar, and More
You can't run out of the hottest music you can groove to in VR. Beat Saber gathers all the hottest songs to get this rhythm VR game a new zing. The new music pack is brought to us by Interscope Records.
The paid music pack includes eleven songs in five difficulty levels. Here is the full list of tracks in the Interscope Mixtape Music Pack.
The music pack also includes multiplayer. It has a total of 35 new beatmaps, and a new environment of pulsing bright lights and neon lights.
FitXR Gets Formula One High Intensity Exercise Update
Another big title on the Oculus platform that gets you moving is FitXR. This Oculus app gets you more fitness options to set your fitness routine in VR. In the latest FitXR update, developers have added a third studio. The High-Intensity Interval Training (HIIT) studio joins the In-game Box and Dance studios.
HIIT studio will include instructor-guided exercises and reaction-based fitness games. The latter will include professional Formula One driver reaction training.
FitXR is a subscription-based workout app on Oculus Quest. You can get it at a 7-day trial for free, with a $10 per month if you sign up after that.
The All-New Cybershoes for Oculus Quest are Now Available on Amazon
Oculus Quest after successful campaigns is now ready to ship Cybershoes to the public. This via Amazon US. No more motion sickness. This new device promises to solve this issue for VR users who want to stay longer in VR if it weren't for this issue.
Cybershoes come with a mat and a chair. The device is used while seated. Once the shoes are attached to your feet, you can control your movement in VR. This is done by rubbing your feet along the circular mat and moving your leg along the ground.
The new device is now available for the price of $349 while promising no motion sickness and all fun in VR.
Stones of Harlath is Coming to Oculus
Here's what's coming to VR next week. Stones of Harlath is probably the first VR game on the Oculus platform to offer a pre-order. The pre-order is currently at 10%. So, if you've been watching and waiting for this game, you probably don't want to miss the chance to get it on pre-order now.
Stones of Harlath is a first-person adventure game that takes you to a mysterious world. Battle your way through by wielding swords and casting spells by drawing runes. Fight your enemies and journey through mysterious lands and dungeons. Meeting interesting creatures along the way. Discover the curse of the land in this one of the most awaited games. Your wait doesn't have to be long, it will be available on Oculus next week.
Star Wars: Squadrons free this June
June is coming and as always we want you in on the latest promos in the VR world. Are you a PlayStation Plus member? Star Wars: Squadron is free this June. You can claim until July 5th. The game is originally priced at $40.
More free titles? PS Plus members get Operation: Tango (PS5 version only) and Virtua Fighter 5 Ultimate Showdown for free as well.
We hope you enjoyed this week's VR Flakes. Tell us what you think about this week's VR news and exciting VR updates. Let's start a discussion here. We love to hear your feedback and comments.
More of the latest VR stuff coming your way next week. Ciao VR fam!