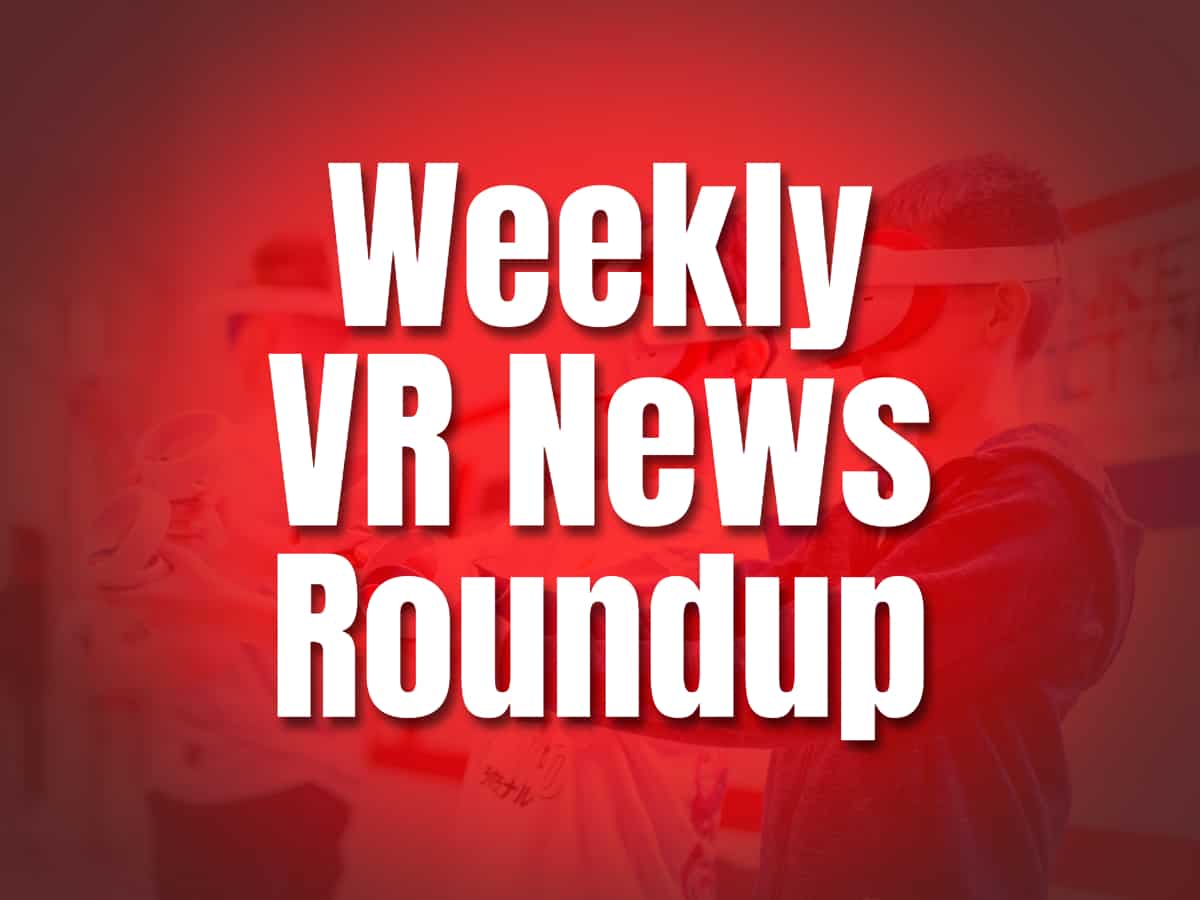 Virtual Reality News Roundup: VR Flakes May 7, 2022
Published
May 7, 2022
under
MORE
Welcome to this week's issue of the VR Flakes Newsletter. Our goal is to deliver the best virtual reality news from this week, all in one place. Get this delivered to your inbox every Saturday along with a surprise inside. Subscribe below on mobile or on the right if you're on a desktop.
Meta creates a new custom chip. In this week's roundup, find out what it does. We're also excited to show you some new VR apps that aren't necessarily games but can be just as entertaining. We also featured a few VR gaming developments that you should be aware of. Let's get started.
New Custom Chip from Meta
A prototype of a neural network accelerator chip was presented by Meta in a paper published for the 2022 IEEE Custom Integrated Circuits Conference. This custom chip was described as the "that achieves energy-efficient performance for running eye gaze extraction of the Codec Avatar model".
Codec Avatars surfaced way back in March 2019. It was presented by the same company, which was then Facebook. Codec Avatars have multiple neural networks. First off, it will have to be generated by an image capture of 171 cameras. It is then driven by a prototype VR headset that has five cameras. Using the VR headset the Codec Avatars can be controlled in real-time. It has gone through evolution through time. Today, Meta is providing a possible solution to driving these realistic avatars using a standalone VR headset.
The custom chip is just an experiment. It is expected to function for a limited aspect of Codec Avatars' system. Other processes are still mainly handled by the Snapdragon XR2. Such new capabilities, though, are very important in the future.
Which headsets will Meta launch in the following years?
If The Information was right about all its claims inside information about the roadmap to Meta's next steps, four new headsets will be released leading to the year 2024. The headsets will be made available in the markets in the following order.
1. Project Cambria - September 2022
2. Stinson - 2023
3. Cardiff - 2023
4. Funston - 2024
Additionally, Meta reached out to The Information to correct the supposed price range of the Project Cambria headset. It will cost more than $800.
2 new treadmill VRs by Kat VR
Kat VR is adding two more new treadmill VRs to its lineup of consumer-ready treadmill VR. One is KAT Walk C2 which is compatible with all major platforms: Meta Quest, PC VR, and PlayStation VR. The other is the KAT Walk C2 Plus. Beginning May 13th, the KAT Walk C2 and C2 Plus will be available for funding on Kickstarter.
The latest treadmill VRs are simple to use. It would provide consumers with a natural walking experience with 360-degree movement. It allows you to safely run, walk, leap, and crouch in any VR game that supports free locomotion.
The Kat Walk C2 Plus is the pro version, featuring incorporated haptic technology that is compatible with existing motion controller haptics. It also has the brand-new Smart Sitting Posture System. This will allow gamers to instantly transition from a standing to a seated position.
New VR dating app
Flirtual is an online dating software that matches VR users based on their interests and then arranges a meetup in VR. What makes dating in VR different? VR, of course, raises the ante by providing the sensation of being physically present with others while also incorporating a large amount of body language. Learn more about the app here.
Latest game updates
Area Man Lives
The adventure game is scheduled to be released on May 12th for Quest and PC VR. It'll cost $19.99. Watch the official trailer below.
The Stanley Parable Ultra Deluxe Edition
The first version was only recently launched. This first-person adventure game casts players in the role of a guy searching for his lost coworkers. The new Ultra Deluxe edition adds more content to the original game.
Eye of the Temple
Eye of the Temple, a highly acclaimed room-scale PC VR title, now incorporates speedrun challenges and leaderboards.on Steam.
That's it for this week's VR Flakes. We hope you enjoyed this week's newsletter. Tell us what you think about this week's announcements and exciting VR updates. Let's start a discussion here. We love to hear your feedback and comments. More of the latest VR stuff coming your way next week. Ciao VR fam!