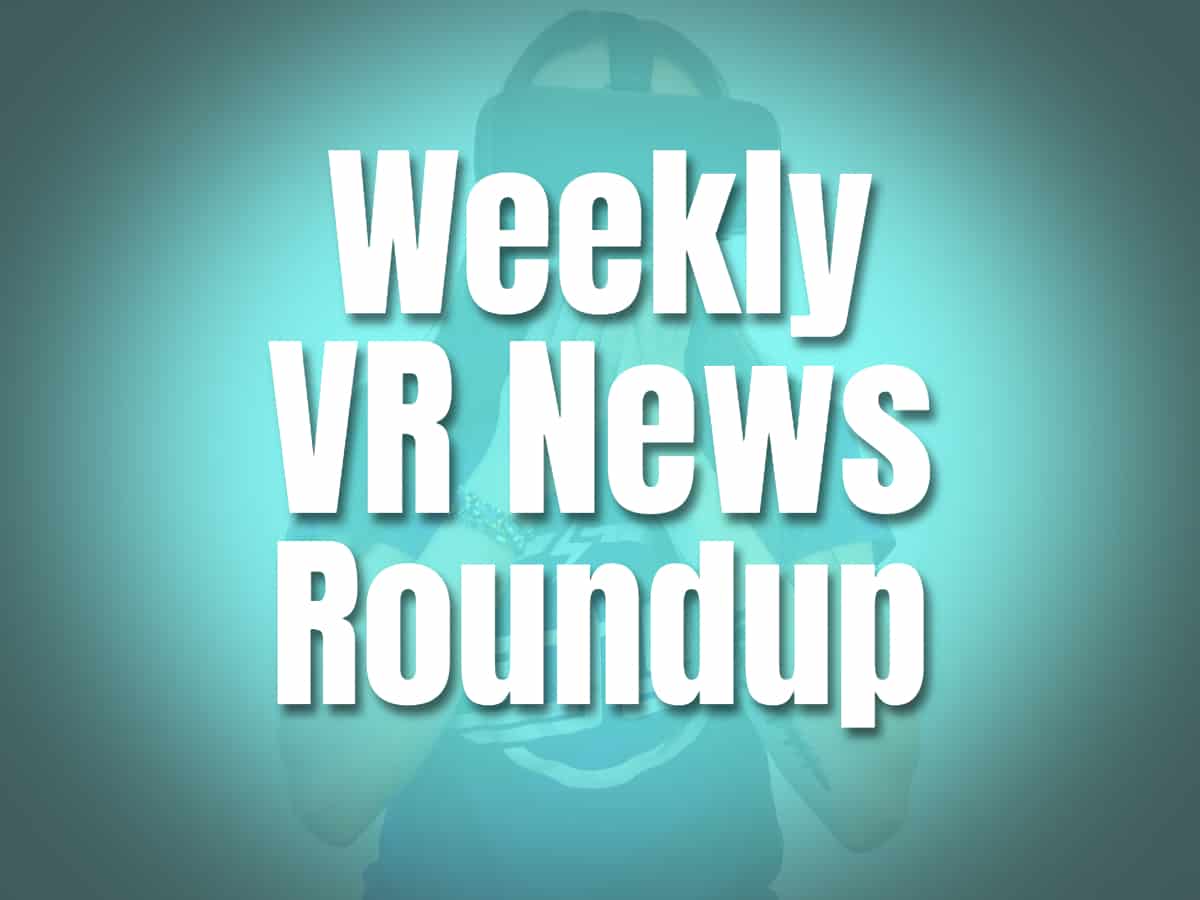 Virtual Reality News Roundup: VR Flakes May 8, 2021
Published
May 8, 2021
under
MORE
Welcome to this week's issue of the VR Flakes Newsletter. Our goal is to deliver the best virtual reality news from this week, all in one place. Get this delivered to your inbox every Saturday along with a surprise inside. Subscribe below on mobile or on the right if you're on a desktop.
This week's roundup, VR proves functionality beyond gaming. We also got some cool limited edition accessories for Quest 2. And a new exciting game released by the makers of Far Point.
VR is not just for Gaming
Facebook's Oculus Quest 2 Marketing Shifts to Fitness
This week's campaign by Oculus is meant to celebrate National Fitness Day. This time they created prominent attention via the Sunday edition of New York Times. They also draw attention via billboards, newspapers, and other physical ads all over NYC and LA. The focus of the campaign is to tell people that exercise is more fun in VR.
The ads emphasize the advantages of VR over traditional exercise. VR is an immersive and very entertaining activity. It is never boring and monotonous. This is the message they want to send out.
VR is also space-savvy and a smart device to have. It doesn't occupy as much space and doesn't need extra equipment as the traditional gym. With all that said, you only need a single device. You can use it to replace many exercise routines. Do you agree?
SimX Partners with the Air Force and the Space Force
SimX has just secured a $2.5M deal partnering with the U.S. Air Force and the Space Force.
This is for developing VR-based training programs for special operations.
The programs will focus on training both the Air Force and the Space Force. This is for the development of more enhanced medical training systems. SimX's VR allows individuals to train together. It allows each of them to interact with objects as they would in real life.
SimX's VR simulates real-world stress factors. It simulates what the team will face when reinforcing the same medical procedures, techniques, and protocols. SimX is well recognized by different known institutions. That includes Mayo Clinic, Stanford, and others.
The $12M Project to Create Immersive In-car VR Experience
Another exciting project will come to life. Holoride, a company co-founded by Audi, has now raised $12M of investment for the Series A of the project. The project aims to get VR and AR into people's car travel everyday. How?
Back at CES 2019, the company revealed a concept. It showed a platform that integrates car movement into VR content. The experience is for the passengers to enjoy. They can hook up a VR headset while playing VR content. They will use the movement of the car to sync with the videos and games to amp up the experience.
The funding will be used to acquire new talents to develop this concept. They also need more developers to have more content created for it. They are expecting to launch it internationally next year.
Far Point Developers Revealed a New Game
One of the best featured and most exciting reveals this week is the new game from the developers of Far Point. Impulse Gear released a new game called Larcenauts.
Larcenauts is another sci-fi multiplayer shooter game like no other. It's a stylish shooter game with lots of options for players.
You can choose from 8 unique characters having different skills and weaponry. The game includes an ability for your character to learn a skill. The weapons are also customizable.
Quest 2 Hygiene Accessories Back on Sale!
If you missed the sale last year, here is your chance. Oculus Quest 2 Hygiene Accessories are back on sale for the second time around. The sale is up until May 31st, 2021.
Quest 2 Virtual Reality Oasis and ThrillSeeker. Now you can get the limited edition accessories. They include 2 foam replacements, soft PU leather, and a removable nose guard.
The foams come thick and thin. The limited editions feature beautiful interface colors. The colors are exclusive for each unique edition.
VR Cover X Virtual Reality Oasis
This is a hybrid gel foam replacement which is a combination of cooling gel and foam layers. It has a soft comfortable feel. This while providing you with a temporary cooling sensation. Each set includes Standard and Comfort wipeable foams. This is designed to work with VR Cover Facial Interface.
That's it for this week's VR Flakes. We hope you enjoyed this week's newsletter. Tell us what you think about this week's announcements and exciting VR updates. Let's start a discussion here. We love to hear your feedback and comments.
More of the latest VR stuff coming your way next week. Ciao VR fam!