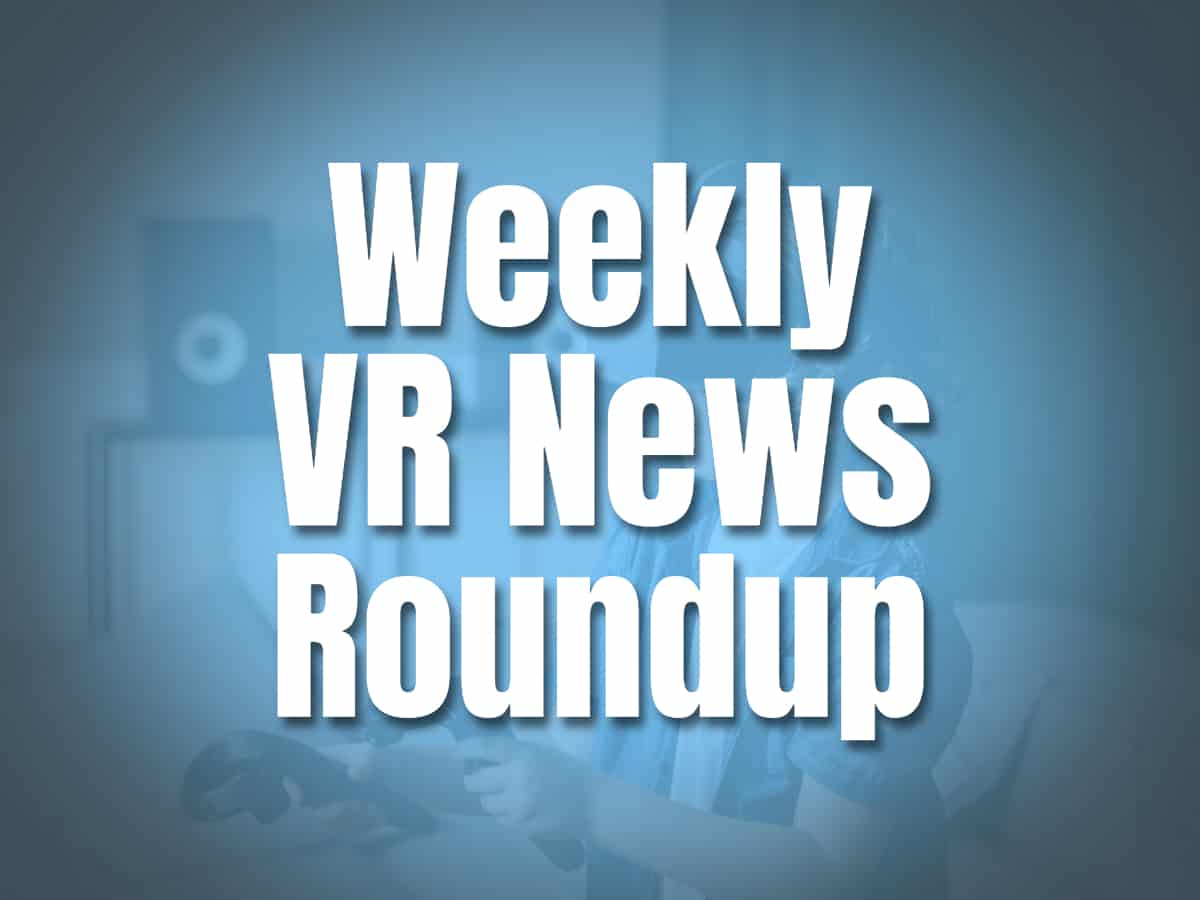 Virtual Reality News Roundup: VR Flakes November 13, 2021
Published
November 13, 2021
under
MORE
Welcome to this week's issue of the VR Flakes Newsletter. Our goal is to deliver the best virtual reality news from this week, all in one place. Get this delivered to your inbox every Saturday along with a surprise inside. Subscribe below on mobile or on the right if you're on a desktop.
This week's roundup will take you on an exciting VR voyage through the newest VR advancements and experiences that are presently cooking in the VR realm. The question is whether we are prepared for them. As the VR world heats up in a competition to draw people further into the use of AR/VR, exciting new possibilities emerge.
Schell Games to take VR into one hell of a holoride
Here's an excellent example of combining technology to produce incredible new VR experiences. Schell Games, known for titles such as I Expect You To Die and Until You Fall, will create a new game on the Holoride platform.
Holoride is a platform that tracks a user's location and converts navigational data from any vehicle into VR experiences. Cloudbreaker is a game being developed by Schell Games. The game was initially introduced during a recent AWE event in Santa Clara.
The makers aimed to provide passengers with an engaging experience without causing motion sickness. This is feasible thanks to Holoride because players will only experience natural motion in the automobile as mirrored by this technology in VR.
Cloudbreaker begins with players battling the automata in the ruins of Cloudscape. The game is played in the third person and takes players on epic dungeon adventures with varying levels of difficulty. This new VR experience is expected to be available by 2022.
8th Wall is the newest Reality Engine that will make metaverse possible
There is currently a very promising new tool available. 8th Wall is a fantastic new Reality Engine that will make it simple for developers to deploy AR experiences across numerous devices. This implies that developers will just need to create once and will be able to deploy the experience everywhere.
The 8th Wall may be accessed via a variety of means. The Reality Engine will handle all of the mappings required to view and interact with the AR material for a fully immersive experience. The 8th Wall was launched on November 9th. All new users are entitled to a 14-day free trial.
Are you ready for a new wave of smartphone tethered AR glasses?
Qualcomm switches its focus to a broader push toward smartphone-tethered AR glasses. On November 9th, the company revealed the new Snapdragon Spaces XR Developer Platform at AWE 2021.
Qualcomm collaborates with Felix & Paul Studios, holo|one, Overlay, Scope AR, TRIPP, Tiny Rebel Games, NZXR, forwARdgame, Resolution Games, and Trigger Global on early access. It is scheduled to be released in the spring of 2022.
Qualcomm is working with these developers as well as major mobile brands like Lenovo, Motorola, OPPO, and Xiaomi to advance the "cross-device horizontal platform and ecosystem." Motorola is the first to deploy Snapdragon Spaces, using ThinkReality A3 smart glasses linked to a Motorola smartphone.
Snapdragon Spaces is intended to attract more developers and enterprises to participate in its development and integration. Qualcomm also cites the Niantic ARDK platform, which was just launched.
Got your digital twin yet?
NVIDIA wants everyone to get their own digital twin with an AI-powered avatar. In the GTC Conference, CEO Jenson Huang proudly announced the company's biggest updates last Wednesday. First to get its own spotlight is the NVIDIA Omniverse Avatar. This platform allows the creation of the coolest avatars seen today.
NVIDIA's AI avatars are conversational. They can see and hear you, and you may converse with them on many topics. These avatars can be useful in a variety of businesses, including food, banking, and retail.
Additionally, during the conference, NVIDIA revealed the NVIDIA Omniverse Replicator. It can replicate any physical world using a powerful synthetic-data-generation engine. These simulated virtual worlds are to be used for the purpose of training.
It looks like we'll be hearing more from Sandbox again
Sandbox VR is releasing its fair share of excitement into the atmosphere. Following the epidemic, the corporation resurfaces and is now well poised to support significant VR innovations.
Sandbox has announced a $37 million fundraising round as well as plans to expand location-based VR. They now have a total of $120 million to produce more out-of-home VR experiences. Sandbox is a well-known participant and contributor in the field of physical location-based experiences, which is one of the businesses affected by the pandemic. However, it has found its footing and is recharging for a comeback, promising us more virtual reality entertainment outside of our homes in the near future.
Check out these crazy VR games!
Captain Toonhead vs. the Punks From Outer Space
Experience everything in epic proportions in Captain Toonhead vs. the Punks From Outer Space. This tower defense game in VR is from Teravision Games promises you a comic-action-packed adventure playing as a janitor turned intergalactic hero.
Captain ToonHead vs. the Punks From Outer Space is now available for Oculus Quest, Oculus Rift, and SteamVR headsets.
The Secret of Retropolis
Check out this top-rated App Lab game, which has now found its way to the Oculus (Meta Quest) Store. The Secret of Retropolis is a traditional point-and-click VR game that engages players in realistic action in VR using immersive cinematography. Now available on Oculus.
Spacefolk City
From its recent launch on the Oculus platform, Spacefolk is now available on SteamVR. Spacefolk City is a city simulation game with quirky fun visuals. The game will allow VR players to build a floating metropolis after a supernova wreaks havoc on the cosmos.
That's it for another round of our weekly VR Flakes. We hope you liked the latest news in the AR VR world. Tell us your thoughts about them in the comments below. More VR news coming your way next week. See you here again for another week's roundup. Ciao VR fam!