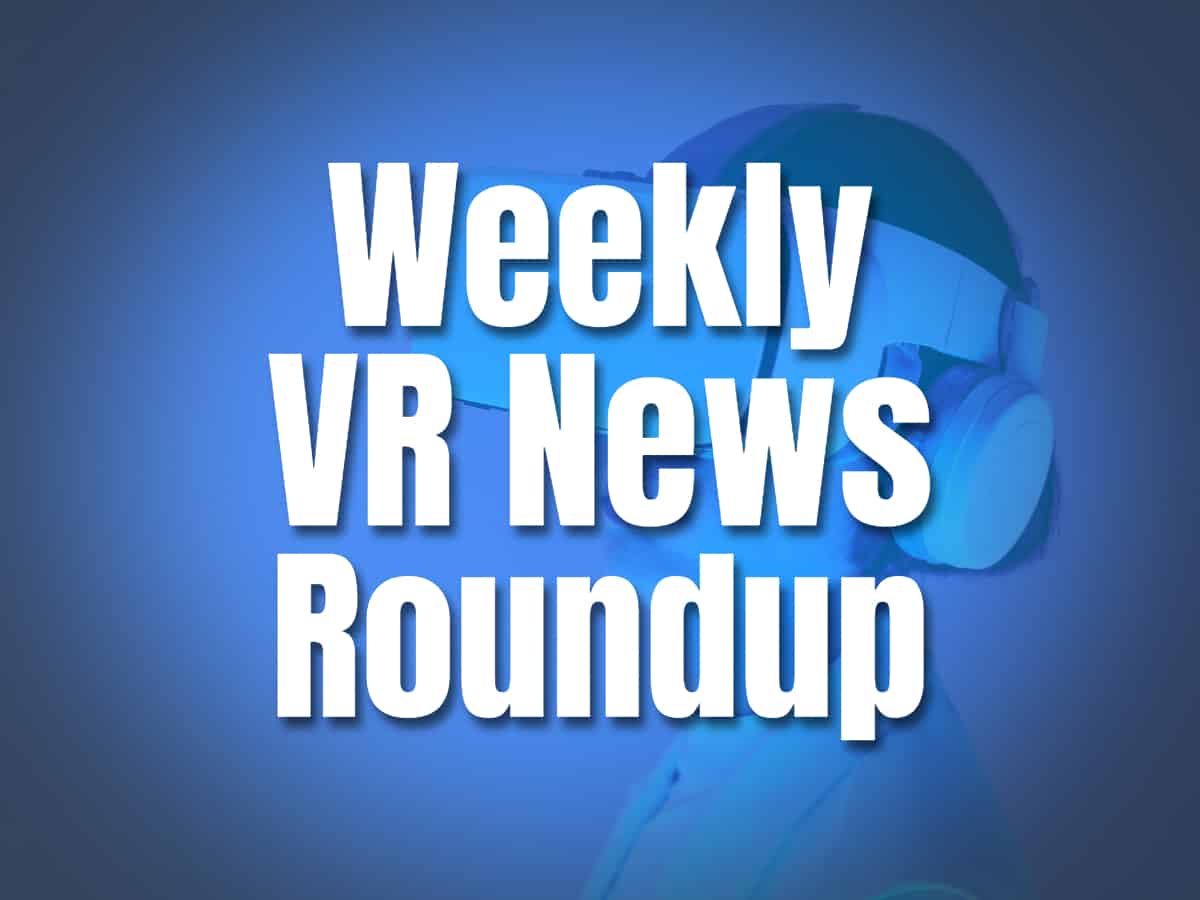 Virtual Reality News Roundup: VR Flakes November 19, 2022
Published
November 19, 2022
under
MORE
Welcome to this week's issue of the VR Flakes Newsletter. Our goal is to deliver the best virtual reality news from this week, all in one place. Get this delivered to your inbox every Saturday along with a surprise inside. Subscribe below on mobile or on the right if you're on a desktop.
This week's roundup will include all the important developments in the VR industry, such as novel VR experiences and outstanding advancements in the field of AR/VR gear. Additionally, we'll provide information about the most widely used VR hardware right now. Let's begin straight away!
VR bringing late Brooklyn rapper B.I.G. Diddy to life using hyper-realistic avatar
Meta celebrates the late rapper, B.I.G. Diddy's 50th birthday in VR. Meta announced an addition to the series of immersive concerts happening at Horizon Worlds.
The Notorious B.I.G. Sky's The Limit is an immersive VR concert experience that features the life story of the late star narrated by Touré. This narrative portion will take attendees to the world of 90's Brooklyn recreated in VR.
The concert will also feature performances from guest performers below:
The main highlight of the event would be the hyper-realistic avatar of the late rapper as VR brings him to life to celebrate his birthday on December 16th. The concert is free to attend for Meta Quest 2 and Meta Quest Pro users. Just log in to Horizon Worlds for this immersive experience.
The concert is also available to watch in 2D. Just visit The Official Notorious B.I.G. Facebook page.
NASA Artemis I historic launch seen live at Horizon Worlds
Artemis I launch was shown live at Horizon Worlds Venues on November 15th. This historic launch was seen live by VR users. They had the option to watch it alongside other fanatics in the Horizon Worlds Venue or watch it privately.
Artemis I mission is to orbit the moon testing the powerful heavy-lifting rocket. This is in preparation for the next mission. The next mission will be manned and is expected to happen around the year 2024.
Those without VR were also able to watch it via Facebook. Facebook hosted an 8K high-resolution Livestream using multiple camera angles.
The 6th International VR Awards
On December 1st, the 6th International Awards will come to a close. The VR Awards is a company that honors the best in the VR industry and important participants including creators, businesses, and teams who support the vibrant VR immersive technology and experiences available today. The ceremony will be held live at de Doelen, Rotterdam in the Netherlands.
The event is a full-on celebration. It is a red-carpet experience with world-class dining and a VIP afterparty. All-inclusive in the tickets. Tickets are currently sold out.
VR Awards began nominations for different categories back in April 2022 and finalists were recently announced in August.
VR Game finalists include:
Visit the VR awards website for the complete lists of finalists on various categories.
Cast your votes: The Game Awards 2022
The Game Awards just released the full list of nominees for this year's The Game Awards this November. You can take part by casting a vote because the voting is open to the public. Cast your vote here.
Here are the nominees for Best VR/ AR Title
HTC's new VR headset: Brad Lynch leak
Do you recall the HTC headset teasers? As of right now, all we know is that the teaser image depicts what appears to be a smaller Vive VR headgear.
New images of an HTC VR headset have surfaced in recent reports. Brad Lynch, an XR hardware analyst, provided the information. Lynch gave the HTC Vive Flocus moniker to this headset.
Lynch worked with product designer Marcus Kane to create 3D renderings of the device. This was based on pictures Lynch obtained from various unnamed sources in the industry.
Based on the insights he learned from his sources, Lynch goes on to suggest that the new HTC headset will have the following features and details:
Brad Lynch predicts that the device will launch in early 2023 and would cost less than $1,000. We're still waiting for confirmation that this leaked device is even somewhat akin to what HTC plans to unveil next since HTC has yet to formally announce the teased new device.
Pimax Portal Handheld VR Kickstarter
Pimax just launched a Kickstarter campaign for a new VR hardware called Portal. Portal is a handheld console that has an accessory that can turn it into a VR headset.
Pimax Portal has an interesting Nintendo Switch design. The handheld device can slide into a VR headset shell and its controllers can slide into VR controller shells to complete the ensemble.
Pimax plans to release high-end VR headset shells in the future. These are Portal Social, which has facial tracking cameras, and Portal Horizon, which has 140° lenses.
Additionally, Pimax released the following features to be expected on the said device.
Pimax also released for the Portal base model to be $300 for the 128GB storage variant, $400 for the 256GB variant, and $550 for the HDR QLED model. Accessories included are priced at $460 for the regular LCD model and $600 for the QLED model.
Qualcomm Snapdragon AR2
Snapdragon AR2 was announced recently by Qualcomm during Qualcomm's Snapdragon Summit. The company clarifies that AR2 is different from VR2 in that the latest platform is designed and most suited for small AR glasses that prioritize low power consumption and svelte designs.
AR2 platform consists of three chips. Details of each follow.
The main processor and a co-processor can efficiently split the job between them thanks to Snapdragon AR2. In comparison to single-chip Snapdragon XR2 solutions, this results in 50% more power efficiency, 2.5 times better AI performance, and a more compact form factor.
Nreal Air AR Hardware gets an update
Thanks to a recent firmware upgrade, popular gaming consoles including the Xbox Series X/S, PS5, and Steam Deck are now supported by the trendy Nreal Air glasses.
Along with this update, Nreal also released a Beta version of the Nebula app for Mac and YouTube AR experiences through its TV app.
Nreal Air AR was released last September in the US. At that time it was only compatible with Nintendo Switch and Steam Deck using the Nreal Adapter.
Miniature VR system designed for mice
Mice have been a great part of many studies. This time, mice get a VR headset designed for them to aid in these studies.
mouseVRheadset was developed by Schaffer-Nishimura Lab to study the behavior of mice. Using the mice VR device, they immerse the mice into closed-loop (interactive) and open-loop (non-interactive) visual scenes to study their brain activity and behavior.
The Godot video game engine on a Raspberry Pi 4 powers the mouseVRheadset, which has two SPI screens and can give basic VR experiences at 240x210 resolution and >60 frames per second. GitHub has more information about this. Read here.
Pico 4 behind on sales target
According to recent sources, the Pico 4 is unlikely to meet the 1 million headset sales goal for this year. This data was obtained from a report by Sina Technology.
However, according to a recent statement from Pico, "unprecedented global demand" has caused the company to delay the fulfillment of pre-orders in Europe.
Internal conflicts with the Bytedance acquisition are also mentioned in the report. Pico has not yet made a remark on this, however, the aforementioned story contains additional information about the company's current situation. Read it here.
New VR game releases:
You should keep an eye out for the following game releases. Check this out!
Maskmaker
Developer: Vertigo Games
Platform: Meta Quest 2
Date of release: December 15
Lonn
Developer: SixSense
Platform: PC VR via Steam
Date of release: November 17
ForeVR Pool
Developer: ForeVR Games
Platform: Quest 2 and Quest Pro
Date of release: November 17
That's it for this week's VR Flakes. We hope you enjoyed this week's newsletter. Tell us what you think about this week's announcements and exciting VR updates. Let's start a discussion here. We love to hear your feedback and comments. More of the latest VR stuff coming your way next week. Ciao VR fam!