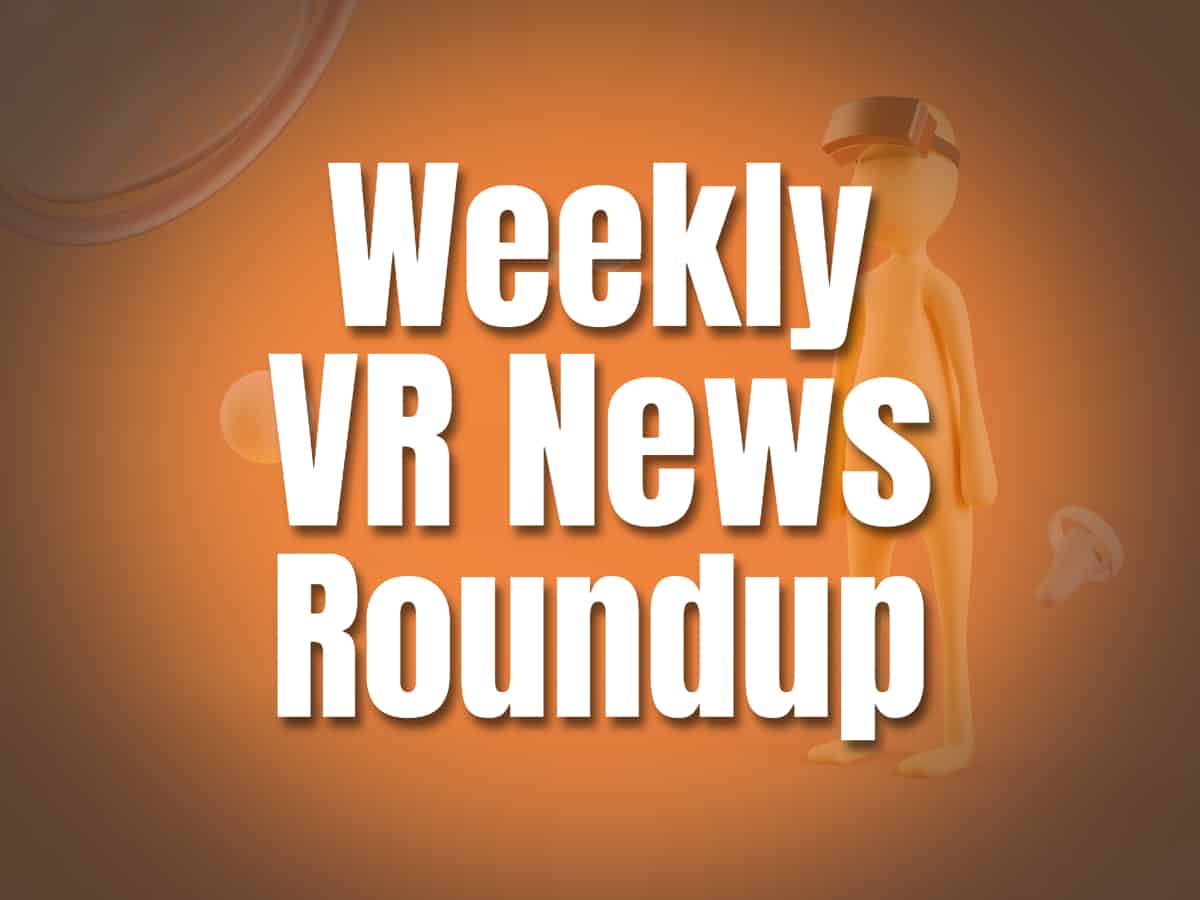 Virtual Reality News Roundup: VR Flakes November 26, 2022
Published
November 26, 2022
under
MORE
Welcome to this week's issue of the VR Flakes Newsletter. Our goal is to deliver the best virtual reality news from the week, all in one place. Get this delivered to your inbox every Saturday along with a surprise inside. Subscribe below on mobile or on the right if you're on a desktop.
Let's take a peek at Niantic and Valve's future headsets in this week's roundup. Additionally, we'll give you a rundown of the most recent VR experiences and amazing integrations. Don't forget about the Black Friday deals you can still grab today. Ready when you are. Let's go!
Niantic Outdoor AR headset
Niantic released its latest reference design of an outdoor AR headset. Qualcomm just recently announced the AR2, the three-chip solution to make the thinnest AR glasses possible. Now, Niantic released an ultra-sleek design utilizing Snapdragon AR2.
In its earlier iterations, a USB-C connection was used to connect it to a smartphone and a battery. This time, the design is foldable. Transparent waveguide optics are reportedly used in the headgear. Three tracking cameras are on it. And it only weighs about 250 grams.
VR is enabling incarcerated parents to communicate with their kids
The Pennsylvania Department of Corrections is integrating VR immersive experiences into a program to help parents serving time at correctional facilities connect with their children. While VR has proven effective in training and education, this side of VR is being used extensively to immerse people into building connections, especially those who need it most.
The latest program of the DOC aims to rehabilitate parents in the facilities to improve their relationships with family while being away. The program also includes training for building healthy relationships among other things.
21 Meta Quest 2 VR headsets are available through the Wrap Technologies VR training platform, which is backed by a $680,000 pilot program grant from the US Office of Juvenile Justice. They were given out in a few chosen facilities that were taking part in the program.
The children's visits are being facilitated by Amachi Pittsburgh and Public Health Management Corporation in Philadelphia. The visits are done remotely, lessening the chances of negative experiences that are possible while visiting correctional facilities.
As of now, there are 11 unique virtual experiences available in the program providing a healthy and safe environment for parents and children to interact in VR.
New VR Film alert: Supersonic Flight
The makers of the award-winning VR series, Space Explorers: An ISS Experience have made another production featuring a T-38 supersonic jet flight in 3D 360-degree film.
It lasts for about 90 minutes. It places virtual reality users in the T-38 supersonic jet's cockpit. NASA actually trains astronauts for spaceflights using this type of supersonic jet. Such experience is not available to ordinary people, but it can be now with this immersive experience.
The studio behind this experience, Felix & Paul Studios, had collaborated with NASA recently for the live VR streaming of the Artemis 1 rocket launch.
If you want to check it out, just go to your Meta Quest TV app and look for the title Supersonic Flight – Space Explorers: Special Feature.
New Valve patent reveals VR controllers with a tracking-ring design
A patent with the title "Electronic controller with linear hand strap adjuster" was awarded to Valve showing a VR controller with hand straps similar to Valve Index but with a ring design tracking similar to Quest.
This new update points back to the fact that back in 2021, Valve made hints about plans of building a standalone. This was followed by a Brad Lynch discovery of references to a new headset in the SteamVR driver files. The new headset was codenamed, Deckard.
It should come as no surprise that when this new headset is made public, it will be closely compared to PlayStation VR2 and Meta Quest Pro given Valve's prior success in the VR hardware market.
Black Friday sales across VR
Don't worry if you missed Black Friday's sales on popular VR titles and fresh games to keep you busy during the holidays. These fantastic offers and discounts are still available this weekend.
Quest Black Friday Sale
Get discounts when you purchase single VR titles and get more discounts when you purchase multiple titles. Bulk discounts are hot on the Quest platform. The sale started on Monday and will end on November 29.
Additionally, check out their recurring daily deal. There may be a special offer on the title on your wish list. Check out the full list of deals here.
HTC Black Friday Sale
If you are looking for hardware sales, check out big discounts on Vive Flow and Vive Pro 2.
Vive Flow's original price of £499 and can now be bought for only £379. Meanwhile, Vive Pro 2 full kit is only priced at £1199. Both deals come with a free 12-month subscription to Viveport Infinity.
The offers are available in select retailers, Amazon, and Vive Europe. Promo runs from November 21 to December 4.
That's all for now! This week's VR Flakes were fun, we hope you enjoyed them. Let us know what you think about this week's VR news and interesting VR updates. Let us start a conversation here. We'd love to hear your ideas and feedback. Next week, you'll receive even more cutting-edge VR content. Ciao, VR family!