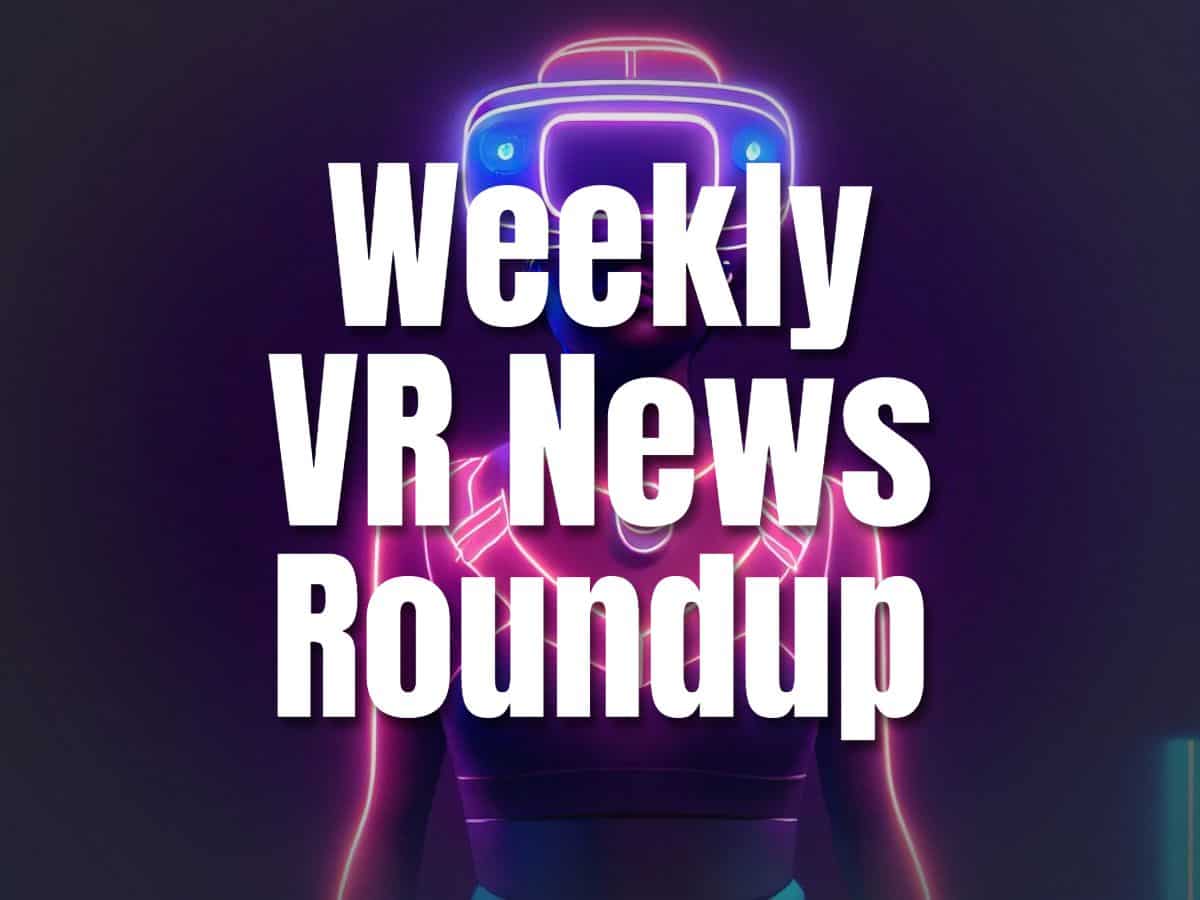 Virtual Reality News Roundup: VR Flakes November 5, 2022
Published
November 5, 2022
under
MORE
Welcome to this week's issue of the VR Flakes Newsletter. Our goal is to deliver the best virtual reality news from this week, all in one place. Get this delivered to your inbox every Saturday along with a surprise inside. Subscribe below on mobile or the right if you're on a desktop.
Learn about the most recent VR news this week. In this week's roundup, we'll discuss the most recent steps Meta is doing to continue working on its most recent initiatives despite a drop in revenue this quarter. Meanwhile, Sony's side of VR has some great news for everyone. This week's VR round-up includes these and more. So, let's get started.
Meta offers a Warranty Plus program
Meta gives new Meta Quest 2 and Quest Pro owners an extended 2-year warranty for newly purchased headsets in the US. This is an add-on service to the default one-year limited warranty provided off the box.
The one-year warranty does not cover accidental damage, whereas the Warranty Plus covers accidental drops, spills, and more. The warranty covers the headsets and accessories. Warranty Plus costs around $59.99 for the Meta Quest 2 headset and $159.99 for the Meta Quest Pro.
Warranty Plus applies to units purchased within 60 days. Meta also offers the program to refurbished units of Meta Quest 2 bought from authorized retailers. The Warranty Plus cost for the said units is $54.99. Visit Meta Warranty Plus page for more details.
Rec Room junior accounts banned on Meta
A leading platform on social VR gaming, Rec Room, created junior accounts allowing kids aged 12 and below into the platform with several restrictions to protect them.
Junior accounts now only work on PlayStation, Xbox, PC Standalone Launcher, Steam, iOS,
Android, and Pico devices. With the exception of the Meta platform which will now prohibit any app similar to Rec Room that allows below 13-year-old kids into the platform.
That being said, starting on November 14th, Meta will implement a new regulation requiring similar apps that violate the rules to be deleted from their online marketplaces. As a result, junior Rec Room accounts cannot be used on that site.
China's new goal in immersive technology involves 25 million VR headsets
China is taking its efforts toward immersive technology investments seriously. According to Reuters, China's first action plan for the virtual reality industry includes a target of 25 million VR headsets sold by 2026.
According to Beijing's Ministry of Industry and Information Technology, they are considering virtual reality as a key factor in the digital industry economy. Efforts in the virtual reality sector are part of the five-year plan.
Current figures from International Data Corporation (IDC) show around half a million headsets sold in the first half of 2022. The new target requires a significant increase in the production and sales of both VR hardware and software. For this, the Chinese government plans to support 100 core agencies in the VR industry while establishing 10 related public service platforms for the expansion.
Skidattl AR party beacons
One type of AR technology is being cleverly utilized by a start-up company called Skidattl. The company enables people such as even organizers to drop a geo-anchored augmented reality (AR) beacon on event spots.
With Skidattl's AR beacons, it will be easier for people to locate events, and interacting with the beacon in AR provides more information about the said event. For example, beacons can show artist lineups at a music event or screentime of different movies in a theater. Beacons on businesses can also show job vacancies and other ads.
The AR beacons are not only used for events and businesses, private individuals can use them too. Users can use a beacon for their friends to easily find their location in crowded places. Beacons can be shared publicly or privately.
To determine a user's location with respect to the beacons, Skidattl's AR beacons employ Google's ARCore API and real-world GPS data. Learn more about Skidattl here.
The official launch date and price of the new PlayStation VR2 are finally here
No more guessing games for the latest PlayStation VR headset release. Sony finally announced the official launch date of the headset device and all the other essential details.
Two years after the next generation VR was announced on February 2021, Sony will release PS VR2 on February 22, 2023. The VR headset will be priced starting at $549.99. The purchase will include the VR headset, the new VR2 Sense controllers, and stereo headphones.
Experience the Horizon Zero Dawn universe with a store voucher code for Horizon Call of the Mountain. You can get this at an additional cost along with the default bundle for $59.99.
Brand new titles on PS VR2
Along with the launch date and price reveal of the highly anticipated VR headset, four new titles are announced for PS VR2.
The Dark Pictures: Switchback VR
Developer: Supermassive Games
Crossfire: Sierra Squad
Developer: Smilegate
The Light Brigade
Developer: Funktronic Labs
Hello Neighbor: Search and Rescue
Developer: tinyBuild Games
VR games to check out this weekend
Here are more VR game discoveries you should check out this weekend.
Paradiddle V1.0
Just arrived on Steam and Quest on November 1st
Snow Scout
Just arrived on PC VR
Gladius
Just arrived on PC VR
That's it for this week's VR Flakes. We hope you liked the latest developments and news in the VR world today. Tell us your thoughts about them in the comments below. More VR news is coming your way next week. See you here again for another week's roundup. Ciao VR fam!