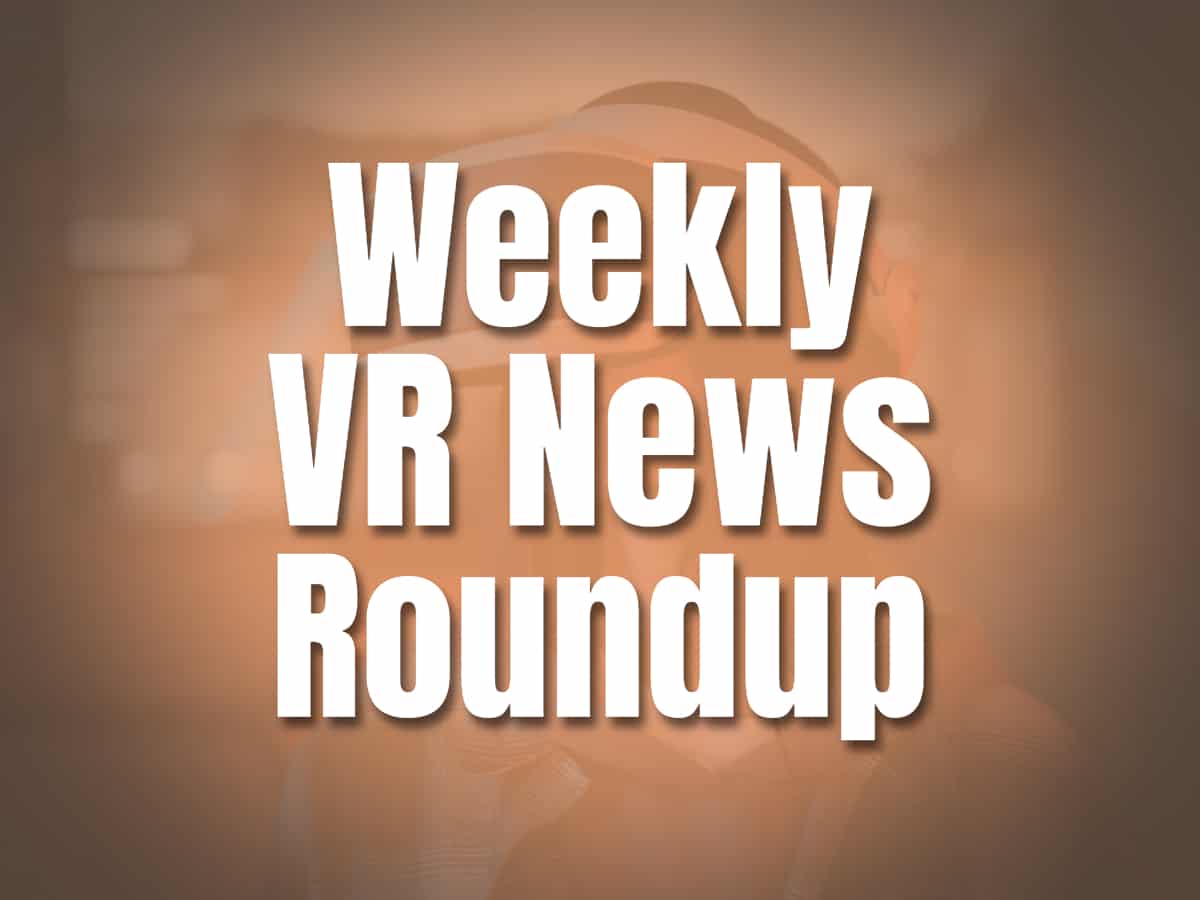 Virtual Reality News Roundup: VR Flakes November 6, 2021
Published
November 6, 2021
under
MORE
Welcome to this week's issue of the VR Flakes Newsletter. Our goal is to deliver the best virtual reality news from the week, all in one place. Get this delivered to your inbox every Saturday along with a surprise inside. Subscribe below on mobile or on the right if you're on a desktop.
In this week's roundup, we'll discuss the most talked-about gear of the moment. Plus, learn about the newest platform breakthroughs and advancements that are changing the way we interact with virtual reality.
Reverb G2 gets an upgrade
HP has updated the new Reverb G2 in the United States. The Reverb G2.1 headset fixes a flaw that has been identified in several reviews. Although the entirety of the headset has gotten positive feedback, several users have expressed concern about the limited field of view.
HP responded quickly with a simple solution. HP ships an enhanced version with a pre-installed face pad in its most recent edition. The fixed eye-relief distance has been lowered from 15mm to 9mm. Dropping to 9mm should allow users to come closer to the maximum field-of-view of the headset. Additionally, Reverb G2.1 will have improved compatibility with AMD GPUs.
Recent Leaks on Meta's upcoming headset
During the Facebook Connect, the new Facebook, now known as Meta, presented a new and future headgear. Project Cambria is the code name given to the development of this headgear. Since its announcement, there has been a lot of speculation regarding what the headset might be like.
Imaginations run free as Meta showed Project Cambria's official teaser video. Also, a prior leak has come into the spotlight. That's because, before Meta's reveal, leaks have been going around Twitter from an account named Bastian. The Twitter posts show a 3D-rendered video of what the new headgear would look like. Notice the head strap which is a fine combo of what looks like a PSVR's halo strap and the Quest 2 elite strap. The video also shows the touch controller and a charging cradle which coincides with what Meta has shown in their presentation during the Facebook Connect event.
An improved developer system and the new Meta
During Facebook Connect, the firm unveiled its new name and shifted gears toward realizing its metaverse ambition. Mark Zuckerberg has stated explicitly that they intend to create a great ecosystem for developers to prosper in the business. It is critical for the metaverse to exist. Meta will give significant support in this regard by doing the following.
New cloud backup system
Meta will give a much simpler system for both developers and players, allowing them to keep their progress and settings in-game much more easily. Whether they reinstalled a game or had their headphones changed, their progress and settings are automatically saved.
Improve multiplayer experience
Meta has plans to improve the multiplier system and provide better support for creators who are developing multiplayer games in VR.
Invite system
Meta also intends to expand the metaverse by making it easier for everyone to reach out and invite others. Users will be able to invite their friends as well as anybody else without having to leave the game. An "Ask to Join" button will also be added to the UI, letting your VR buddies know when it's okay to join your game. Meta will also make it easier to expand your network in VR by giving users improved opportunities to discover and befriend other players.
New Avatars Update
The company is also working to improve the use of avatars in other apps. Users will be able to use their Avatars on many apps and platforms. Facebook intends to add Avatar SDK compatibility to Unity in December, followed by Unreal Engine 4.
Labeled Keyboards is now possible in AR for Quest 2
The most recent Horizon Workrooms upgrade includes improved keyboard integration when in AR. When utilizing passthrough mode, Oculus Quest 2 will now be able to overlay AR labels onto the tracked keyboard. The capability is only available for track keyboards, which presently include the Logitech K830 and Apple Magic Keyboards, as well as laptop keyboards.
Other features added in the Workrooms 1.1 update:
Facebook's facial recognition shut down
Facebook (Meta) has declared that the face recognition system on its social media platforms will be turned off. The shutdown is likely to erase all associated data as well as billions of people's face recognition templates. This is due to the company's aim to transition away from wide identifying methods and toward more customized, narrower authentication. This aims to alleviate safety worries about the widespread usage of face recognition systems. The business maintains, however, that the face recognition system may be included in future integrations.
Upcoming Events Alert!
XR Hackathon - November 9 -22, 2021
Meta is hosting an XR Hackathon that will begin on November 9th and end on November 22, 2021. Meta will give away a total of $700,000 to winners. The event will have four categories, with each category garnering its first-place winner $55,000 cash prize. More details here.
Lightship AR Dev Kit Launch - November 8, 2021
Niantic will host the Lightship Virtual Launch Event on November 8, 2021. The event will kick off at 10 am Monday. The event is expected to reveal progress on its platform. More about the event here.
That's all for now! This week's VR Flakes were fun, we hope you enjoyed them. Let us know what you think about this week's VR news and interesting VR updates. Let us start a conversation here. We'd love to hear your ideas and feedback. Next week, you'll receive even more cutting-edge VR content. Ciao, VR family!