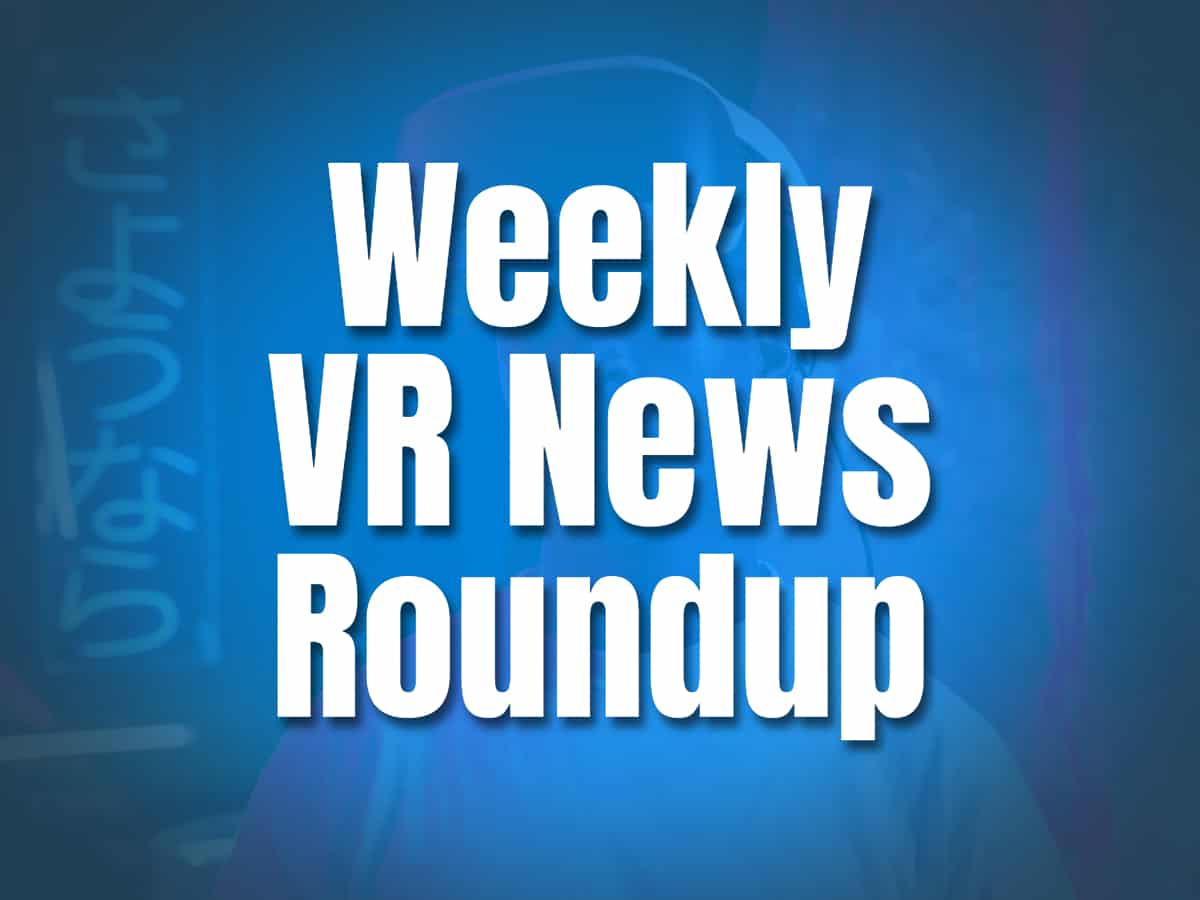 Virtual Reality News Roundup: VR Flakes October 1, 2022
Published
October 1, 2022
under
MORE
Welcome to this week's issue of the VR Flakes Newsletter. Our goal is to deliver the best virtual reality news from this week, all in one place. Get this delivered to your inbox every Saturday along with a surprise inside. Subscribe below on mobile or on the right if you're on a desktop.
In this week's round up, check out the most recent AR/VR devices to hit the market. There are also some fresh experiences that you should not miss out on. Much-anticipated or surprising VR events will never escape our notice, and you will not miss them either. Let's get started!
Lenovo's ThinkReality VRX: latest XR headset for business confirmed
Lenovo officially unveils the latest hardware designed for business. ThinkReality VRX is a standalone mixed reality headset with pancake optics and color passthrough technology. It is expected to come in a compact slimmer design with its battery on the rear. The hardware is business-focused and is enabled for immersive training, collaboration, and 3D design.
Although verified, there is yet to be an official announcement of its precise specifications. It is anticipated to start shipping in a few areas by the end of the year and everywhere by the beginning of 2023.
NReal Air AR Glasses released in the US
Another hardware was launched this week, aimed at a specific market in the US. NReal AR Glasses are designed to be a more compact and fashion-forward option for those who want some real AR entertainment on the go.
NReal Air AR Glasses has a more powerful counterpart, the Nreal Light. But it is cheaper, lighter, and more user-friendly than the latter. The headgear is also said to be more power-efficient.
One of its features is a 130-inch large virtual display. Both streaming movies and Steam games are available. Additionally, it is created for teamwork and has a long working life.
The Nreal Air is offered on Amazon for $379 in the US. The Nreal Adapter will be up for pre-order for $59. More details of the specs and accessories here.
Niantic brings metaverse to browsers
Niantic launched Lightship VPS for Web. The technology is a game-changer and the first of its kind. What Lightship VPS Web does is connect the virtual world with the real world using WebAR (browser-based augmented reality) anchored to locations. This also enables virtual objects to interact with the physical world.
The technology bends everyday reality using AR experiences. This will let users engage with the physical world in a new way and see it differently.
With the aid of the 8th Wall platform, developers can create multi-location AR games and experiences using the Lightship VPS for the Web. The platform's AR map may be expanded to include these encounters.
Hand tracking 2.0 update for the original Oculus Quest
Hand tracking 2.0 made its way to Meta Quest 2 back in May this year. The original Oculus Quest gets the same, coming this October.
The usage of hand tracking is more convenient thanks to Hand Tracking 2.0. The update effectively handles situations where tracking can fail, including rapid hand motions, one hand covering the other, and even touching hands. It makes additional motions possible, like counting fingers and clapping.
Matsu Temple opens in the metaverse
Taiwan's Beigang Chaotian Temple is a destination for Matsu devotees. The initiative is led by XRSpace, which collaborates with Meta and Taiwan Creative Content Agency to formally launch a VR reproduction of the temple in the metaverse.
In a statement, the founder of the metaverse company XRSpace Peter Chou said, "Metaverse is not only an extension of reality but a powerful tool for real-time interaction and connectivity. XRSPACE is excited to partner with Meta, TAICCA, and Beigang Chaotian Temple to realize the Taiwan Cultural Metaverse. We will continue to push the technology on how metaverse experiences can serve cultural stories and initiatives, leading to new opportunities for Taiwan developers and creators on a global scale."
Matsu Temple VR offers new opportunities for everyone to take part in Taiwan's cultural events by allowing devotees to reenact Matsu's rituals and ceremonies with Her visitors. It will be accessible using Meta Quest 2 and compatible smartphones, and tablets.
Matsu rituals that can be experienced in the Matsu Temple VR are the following:
On October 4th, the Beigang Chaotian Temple metaverse will debut on the XRSPACE's GOXR platform.
Warhammer 40,000 location-based experience alert
Zero Latency announced the Warhammer 40,000 location-based experience. The experience is slated for 2023.
Warhammer 40,000: Space Marine is a free-roaming virtual reality experience. The experience lasts 30 minutes and involves donning the jackboots of Space Marines for a one-of-a-kind adventure. It's an 8-player co-op experience. Zero Latency studio described the experience as "a thrilling 30-minute adventure to prove their ultimate loyalty to humanity."
Zero Latency is known for popular location-based experiences such as Far Cry VR, Engineerium, Outbreak Origins, Singularity, Sol Raiders, Undead Arena, and Zombie Survival. The company operates in 24 countries with 55+ venues. Check out Zero Latency experiences here.
VR experiences to check out this weekend
Supernatural Disney workouts
Early this week, the subscription-based fitness VR app Supernatural added Disney Tunes to its platform. The new app playlist includes the most iconic Disney songs of all time. As part of the "Disney Hits" series, users may now enjoy two new 17-minute exercises.
Heroes vs Villains was the name of the latest exercise series. Heroes is a boxing exercise, whereas Villains is a Flow workout with a darker edge. Flow exercises have you hitting targets with a pair of virtual bats while avoiding obstacles in a 360-degree arena, similar to Beat Saber.
Runner: a classic run and gun action game is coming to Quest 2
Truant Pixel confirmed the release of the 80's inspired run and gun game on October 6th for Quest 2. Meanwhile, you can learn some backstory this weekend with the graphic novel PREAMBLE.
Call of the sea on Meta Quest 2023
This Bafta-nominated puzzle adventure is getting a VR version to be launched on the Quest 2 platform next year. It is worth checking out why this game received popularity when it was launched on PC, Xbox, and PlayStation in 2020.
There will always be surprises and fresh breakthroughs in the AR/VR arena. Make sure you don't miss them. Don't you worry, we got it all covered. We hope you enjoyed this week's virtual reality news. This concludes this week's VR Flakes. Let us know what you think in the comments section below. See you next week for another VR news roundup. Good day, VR family!