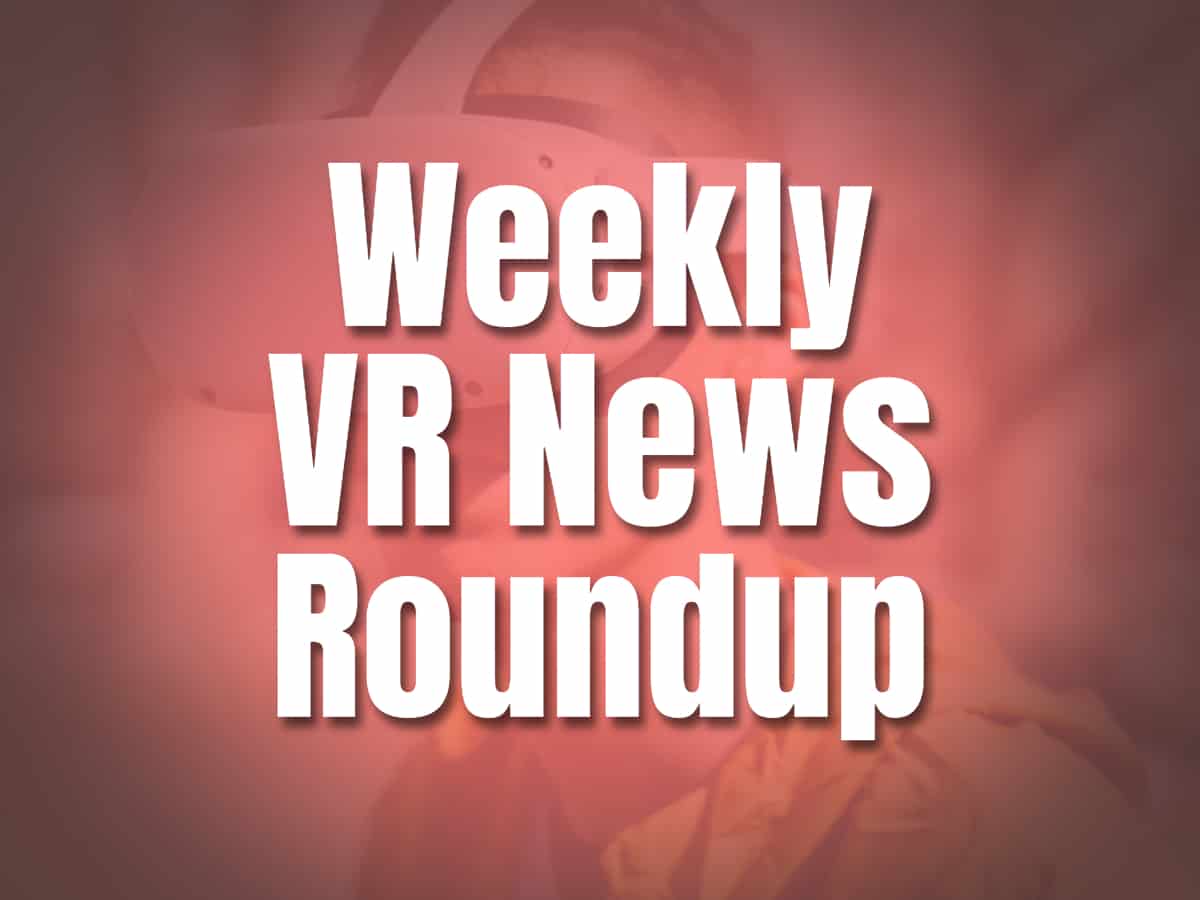 Virtual Reality News Roundup: VR Flakes October 16, 2021
Published
October 16, 2021
under
MORE
Welcome to this week's issue of the VR Flakes Newsletter. Our goal is to deliver the best virtual reality news from this week, all in one place. Get this delivered to your inbox every Saturday along with a surprise inside. Subscribe below on mobile or on the right if you're on a desktop.
Brand titans appear to be showcasing their best candidates in cutting-edge VR concepts in this week's roundup. In this week's top stories, we'll hear from HTC, Facebook, and Varjo. Let's have a look at their newest, possibly sleekest gadgets, which boldly display the vast potential of virtual reality today.
The freshly released HTC Vive Flow gets first impressions
HTC has finally released the much-anticipated gadget that has been touted from the beginning of its campaign. We anticipated a small, handy, amazing gadget that can manage big things. Or so we hoped.
HTC did deliver as promised. This is arguably the most stylish and portable AR headset we've seen. Only 189 grams in weight. It's small enough to fit in a cup. The only thing at stake anymore is whether or not it will appeal to a large number of people.
It is too early to speculate on how the general public will react to this new gadget. It is aimed at light to moderate VR users rather than hardcore VR players. Many of us expected this gadget to be a nimble rival to the standalone Oculus Quest 2. The HTC Vive Flow, on the other hand, is advertised as a gadget for light play, meditation, and Netflix entertainment.
The price of this device is $499 compared to Oculus Quest 2 which ships at $299. It's a headset you can do light gaming and watch movies for hours. You can even meditate in VR. That says a lot about how relaxed and comfortable it is wearing this headset.
HTC Vive Flow doesn't require straps because it is lightweight. The design and form can be worn outside and anywhere as you would wear your sunglasses. There is also no controller to carry around except your Android phone. If lifestyle and VR collide, this is the VR headgear that has the perfect balance.
Oculus Quest 2 anniversary sale
Oculus Quest 2 celebrates its first anniversary with big discounts. Expect around 30% to 40% discount on many awesome titles. Some of them are listed below.
Jurassic World: Aftermath Part 1
The biggest featured deal is their Anniversary Pack for $72.99 inclusive of four of the biggest titles in the VR gaming world today. Hurry because this is only available until before midnight (11:59 pm) PT on October 17th.
Oculus Quest has progressed significantly. What do you believe their biggest gift to the virtual reality community has been thus far?
Facebook's New Slim VR Concept Prototype
Now that the HTC Vive Flow has officially launched, coincidence happens. Facebook's head of VR seems to tease another sleek VR headset a day before HTC launched the much-awaited little device.
In his tweet, Bosworth showed an image of a slim headset being worn. In his caption, we learned that it is a concept prototype hinting that Facebook is indeed going after a slimmer VR device. And let's hope it is.
The HTC Vive Flow's first impressions are that it is a capable VR headset that serves its function well and will not disappoint. Part of the reason for the VR community's dissatisfaction is likely due to excessive hype, with many people anticipating something different. The community is constantly speculating on who will produce the finest compact headset for all of our requirements. With the present trend toward slimmer devices, we are now aware that there are certain limitations. VR fans desire smaller VR headsets that are also extremely useful.
HTC Working On 'Viveport Verse' Metaverse Platform
Here's yet another from HTC. With Vive dethroning Rift as the second most used headset behind Oculus Quest, would it now focus on developing its own consumer VR platform?
We already know that HTC has prioritized corporate users. Vive Sync is a social VR platform geared for companies and enterprise VR users. Recent reports say it is preparing to build its own social VR platform for consumers.
Viveport Verse, HTC's metaverse platform was first coined from a deleted HTC page. The messaging that says meeting people around the world in VR is said to foretell that HTC is heading in that direction.
HTC is expected to build its consumer metaverse not out of nothing. But instead, it's going to use an open-source Hubs platform of Mozilla to build from.
If this is true, it must be in its early stages to make an announcement. These new possibilities can open up a new avenue for people to utilize VR to connect better. That is what Facebook is concentrating on right now. They are currently incentivizing content producers to build strong Horizon Worlds with a $10 Million funding.
Varjo is revealing a new product next week
Varjo is a well-known manufacturer of high-end mixed reality headsets. These amazing gadgets are only known to be used for other purposes, except for consumer usage. Their next product is also expected to come along the line. But we can only guess.
If you are curious about their next cutting-edge technology, join the reveal on October 21st. You can opt in to get alerted regarding the event here.
Varjo, the corporate headset maker based in Finland will make the announcement live from their headquarters in Helsinki at 12pm ET/9 am PT.
That's it for this week's VR Flakes. We hope you liked the latest news in the VR world. Tell us your thoughts about them in the comments below. More VR news coming your way next week. See you here again for another week's roundup. Ciao VR fam!